Exhibitions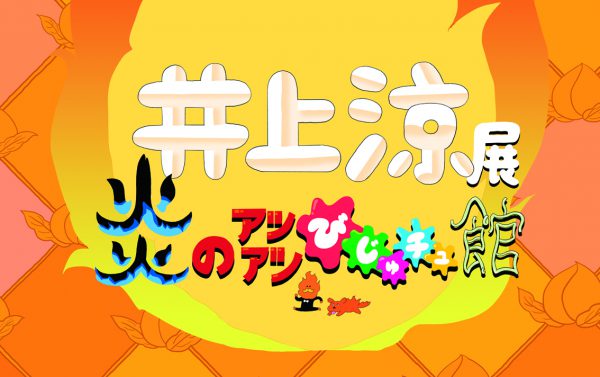 Fascinating connection between art and burning flames
Ryo Inoue presents, the Art of Flame in Atami!
2020.07.10|Fri| - 2020.09.27|Sun|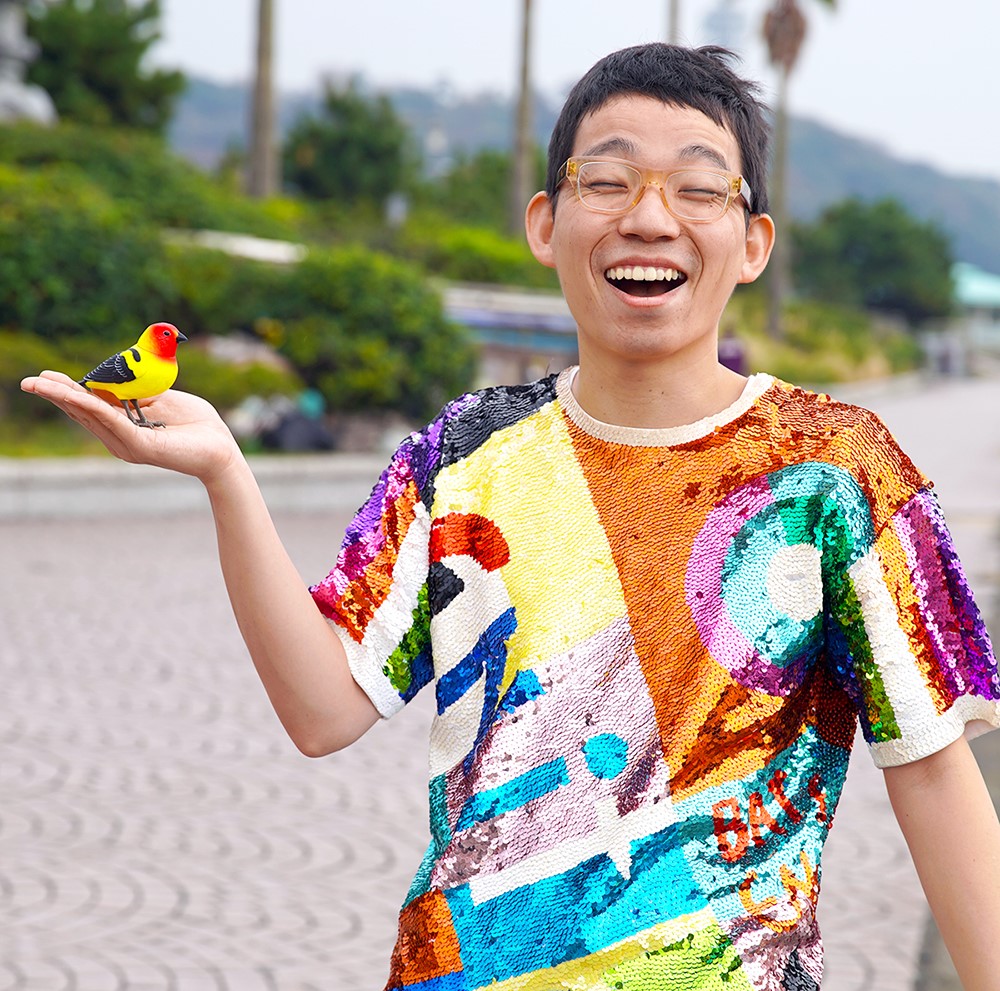 Artist Ryo Inoue returns to MOA Museum of Art for his new exhibition. He is widely recognized through his feature program on the NHK, Bijutune!, which introduces world-famous works of art through his unique animation and original songs.
The main theme for this year is a burning flame that creates various artworks, focusing on ceramic art and pottery. His unique take on ceramic art captures Nonomura Ninsei's Tea-leaf Jar with a design of Wisteria in an animation-song "Pot-masseur hits the spot." His encounter with prominent artists Suzuki Osamu and Imaizumi Imaemon XIV, both Living National Treasures, materializes in his original tea bowls and overglazed pots. Visitors can enjoy watching videos of the making of these earthenware works, too.
What's more, Inoue's insightful commentary accompanies the traditional artworks on display, including the Shino and Arita ware pottery.
Enjoy the full-on fun experience at the exhibition that also offers the artist's new animation films, the original props for the Bijutue!, photo spots, original spin-off goods, and more.
◆The Art of Flame in Atami! Highlights
Art and flame at a glance
Various artworks, previously featured in Ryo Inoue's TV production "Bijutune!," explain on panel-displays how the burning fire created them—open-fired earthenware, kiln-fired pottery, metalwork out of furnaces, and glassware formed using a burner.
The Shino and Arita ware
Inoue delves into the world of Shino ware pottery and Arita ware glazeware. He took a crush course with prominent artists Suzuki Osamu, for Shino ware pottery, and Imaizumi Imaemon XIV, for making overglazed porcelain. His "masterpieces" are exhibited together with the panels explaining the production process. There is also a video reportage of the making of these pieces of earthenware.
As works of kōgei art are meant to be for practical use, Inoue has tried using his Arita ware at home. Find out how it went!
The REAL stuff
Some of Inoue's artwork-characters are based on our museum collection. Come and see the real works of fired art, like pottery, metal and glass art that inspired the artist.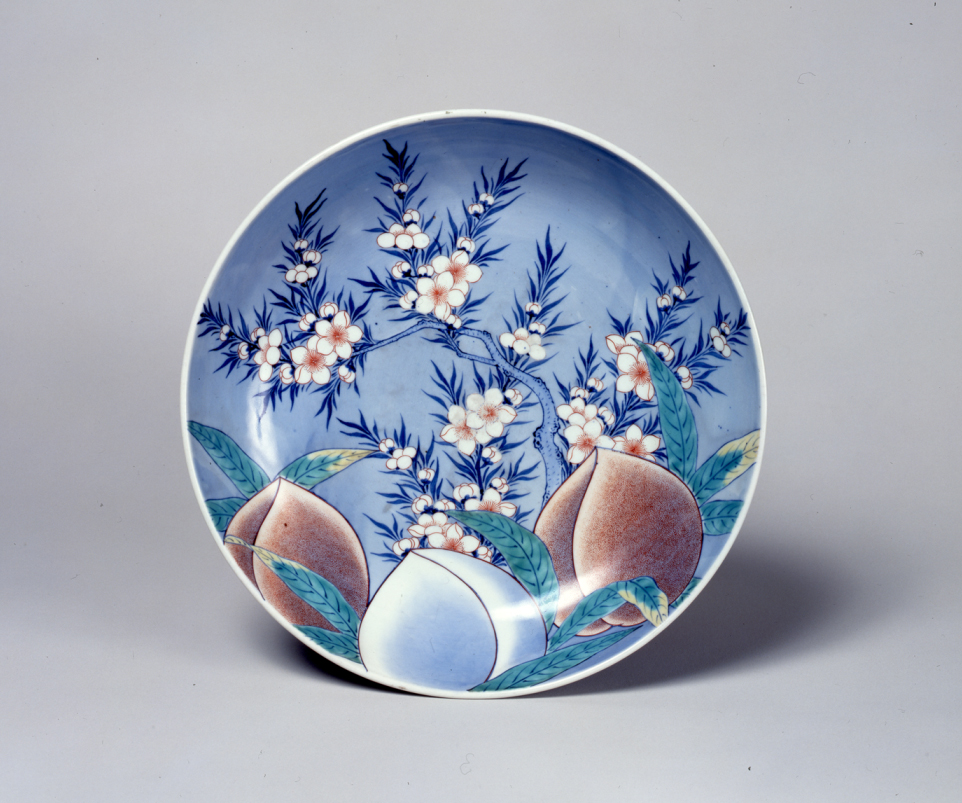 DISH, Nabeshima ware,
Edo period, late 17th–early 18th c.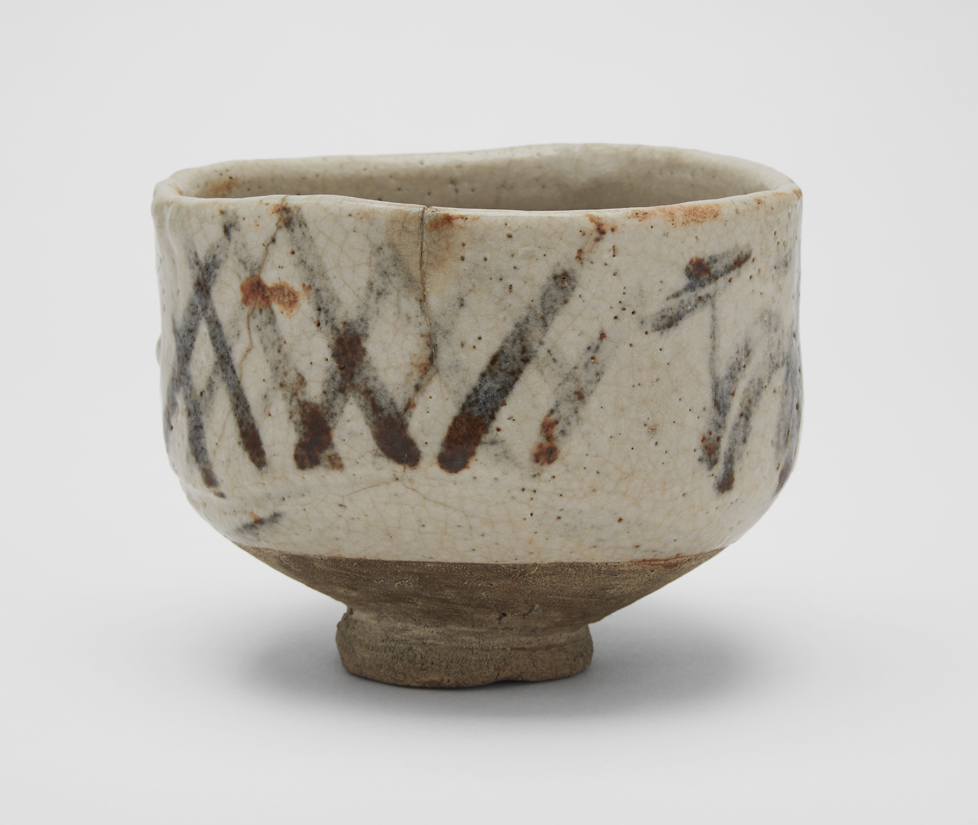 TEA BOWL "Yamaji," Mino ware, Shino type,
Momoyama period, 16th c.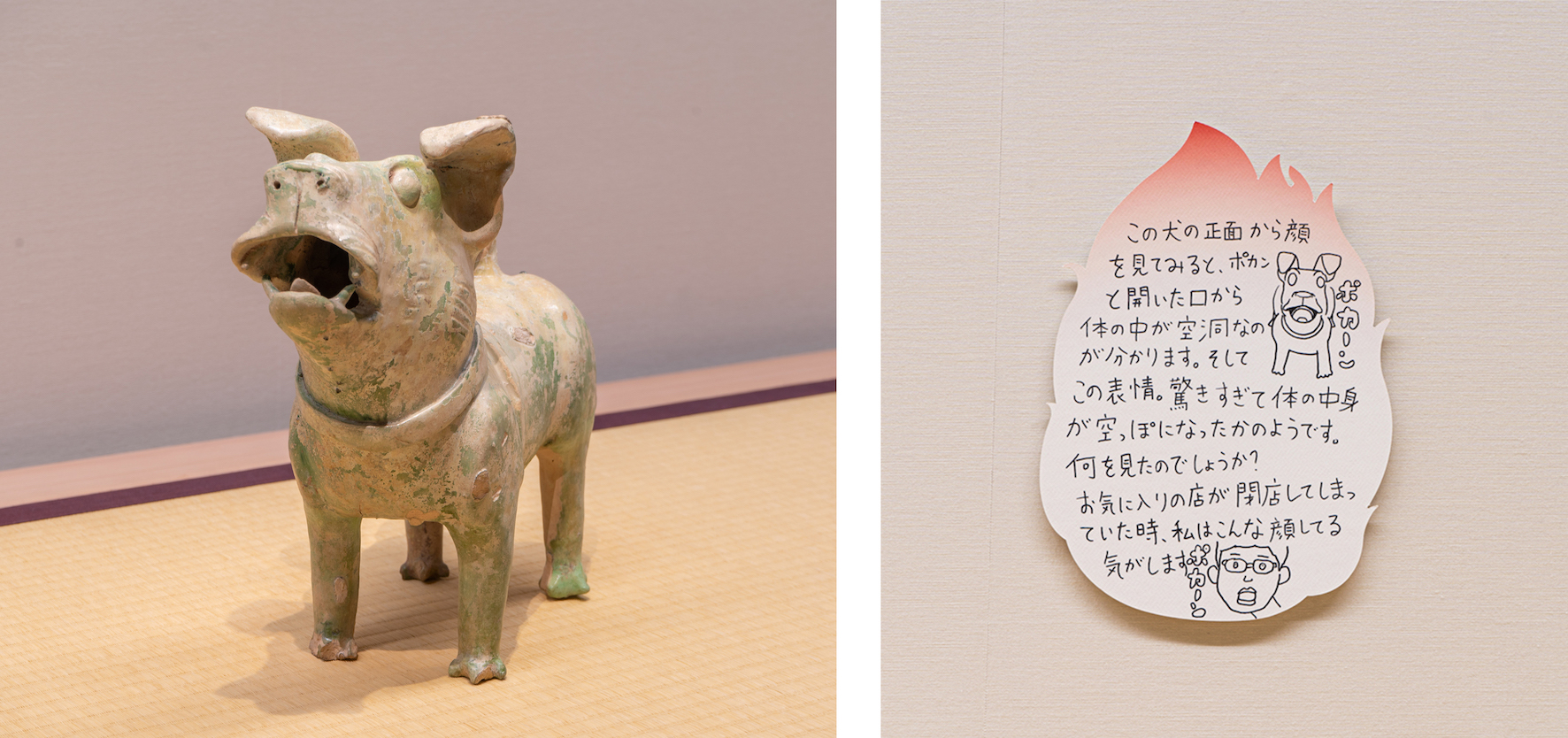 Viewing these genuine items is more fun with Inoue's personal curation!
Bijutune! explained
(1) Backstage view of the TV program production: displays of Inoue's sketches, storyboards, original drawings for animation films, etc. invite you to the making of the Bijutune! episode "Pot-masseur hits the spot"—a story based on the Tea-leaf Jar with a Design of Wisteria by Nonomura Ninsei. 
(2) Voting your favorite Bijutune! character: Choose your favorite characters featured in one of 90 numbers crated for the Bijutune! program. Putting a purple sticker under your favorite character to help put a bunch of wisteria flowers!

(3) Selfie with the Pot-masseur: take a photo next to the pot-masseur waiting for you at his spot-on massage clinic.

(4) Archive: Ryo Inoue's past work is on display, including "Red Riding Hood and Health" (2007), "Ono Kappa" (2019), and "Ninjas and Amnesiac Folding Screens" (2019).
The latest work
Inoue's latest work is the "Ninjas on a fire-giving mission" created for this exhibition.
The Auspicious Sleepover Folding Screens 2020
Inoue's take on the Red and White Plum Blossoms, initially created for the last year's exhibition, is updated with some new characters joining the party!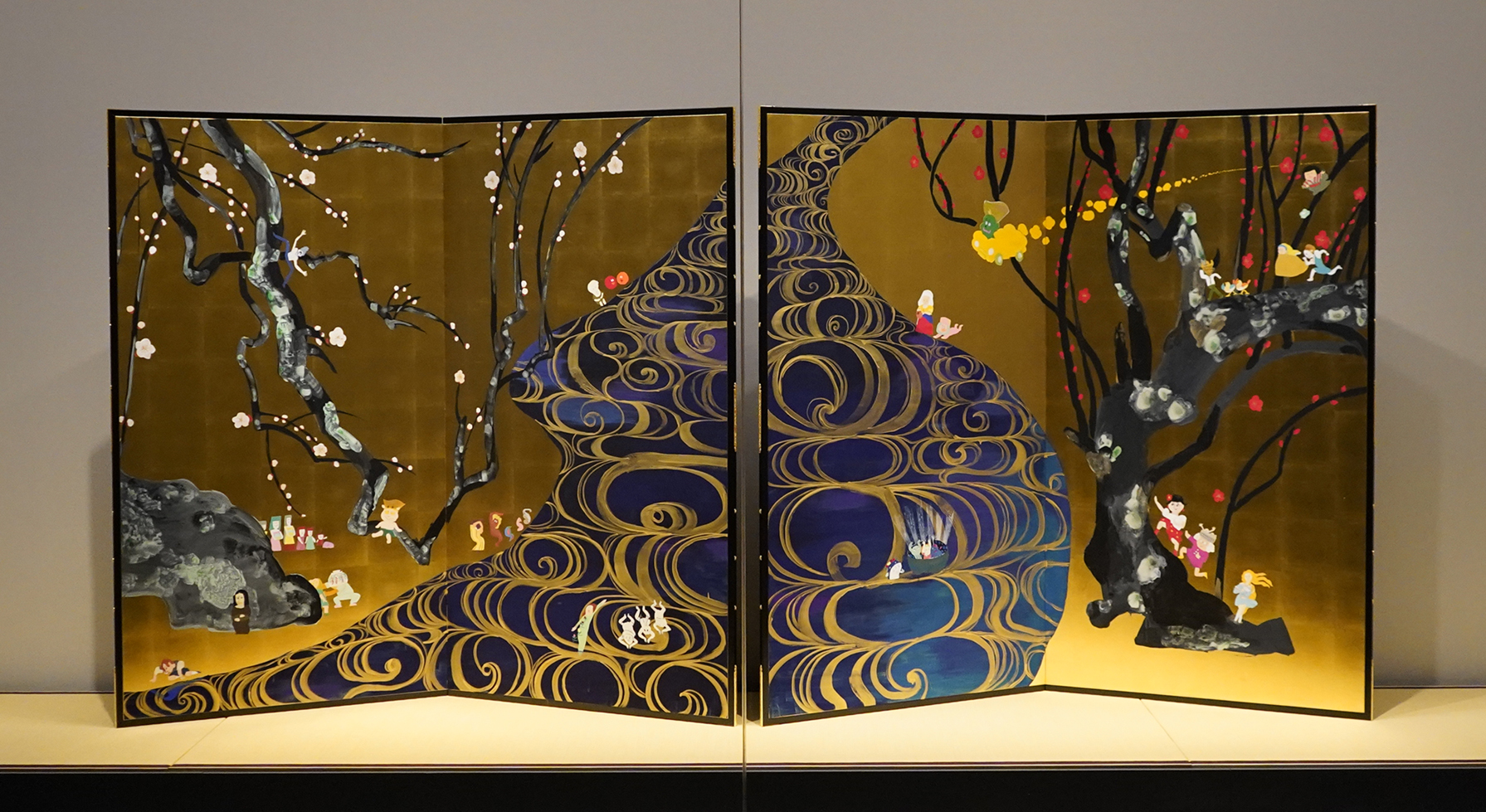 The Auspicious Sleepover Folding Screen 2019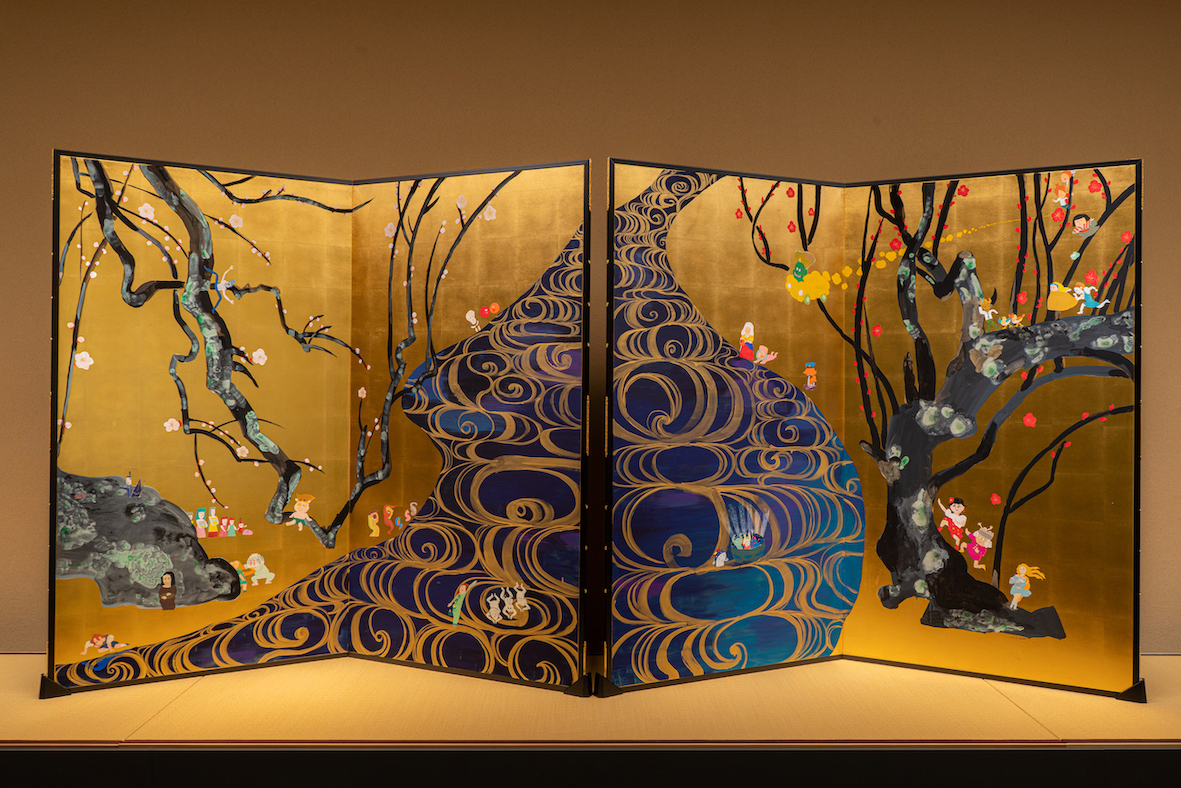 The Auspicious Sleepover Folding Screen 2020
Photo with Ninjas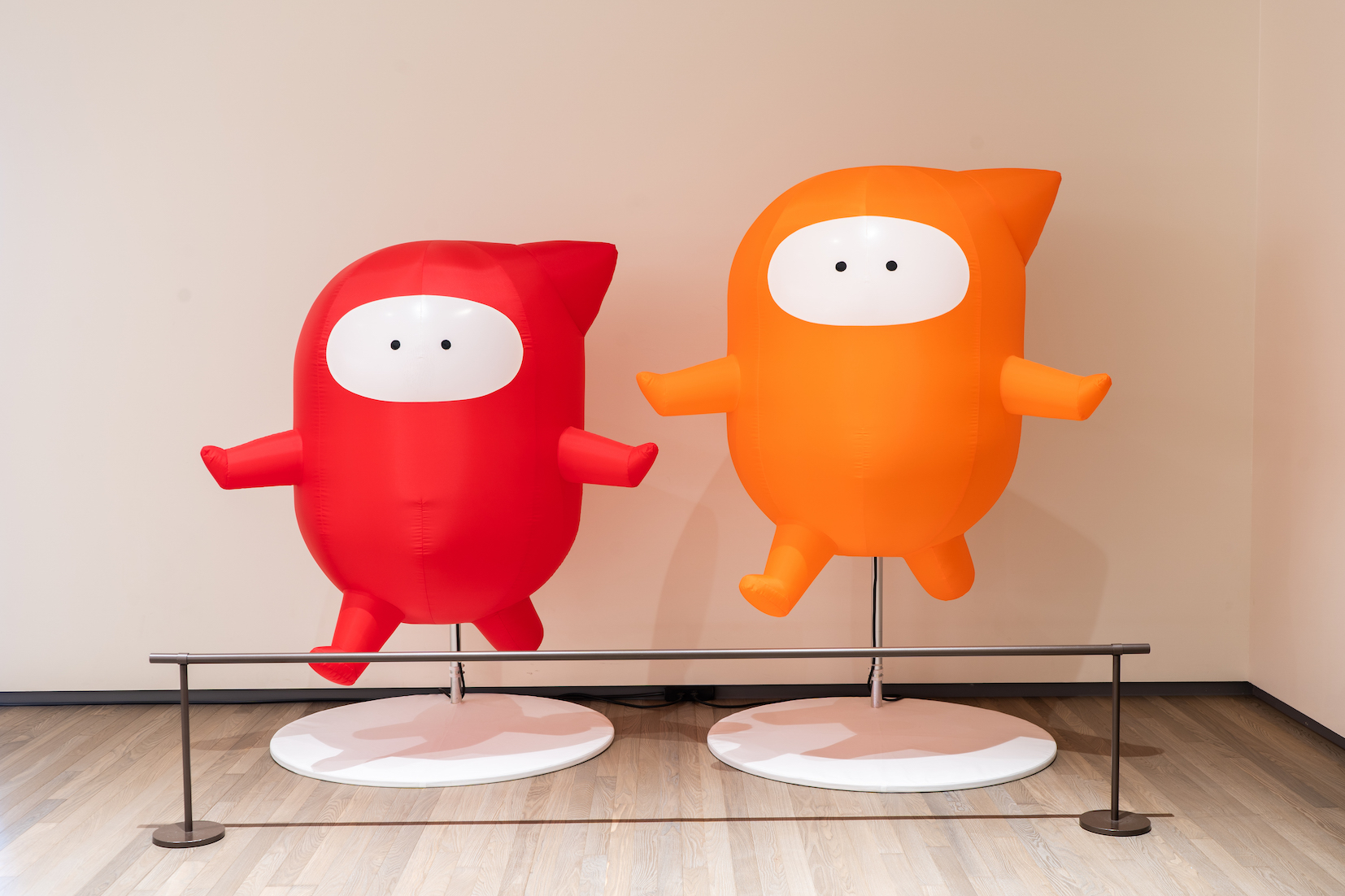 The human-size Ninja B and Ninja C are waiting for you to join them for a nice snap!
Bijutune! spinoffs
The characters from Bijutune! episodes are turned into little trinkets and some exclusive goods.

*Photos are permitted throughout the exhibition, including the Museum collection exhibits. Video recording is not permitted.
◆ Related events
1.         Bijutune! live in the Noh Theater 2020
Date: Sat. August 22, 2020
Main venue: The Noh Theater at MOA Museum of Art
Places: 230 seats (need to apply for places)
2.         Collect-stamp card
The cardboard fan is also a card for collecting stamps at stations distributed through the exhibition. (Eligibility for participation: 15 years old or younger)
Collect all the five stamps and get an original gift. Enjoy each stamp station for Inoue's unique comments about the museum.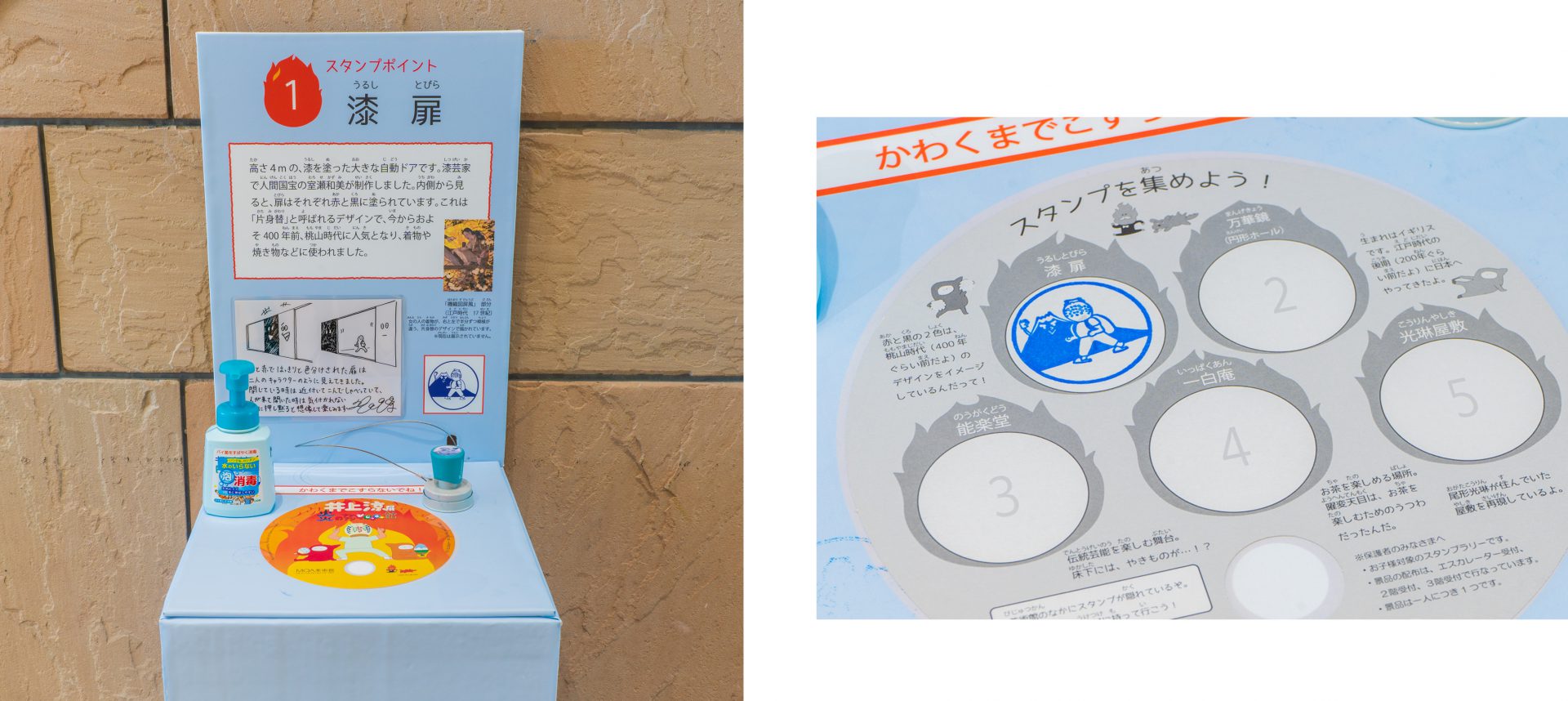 3.      Inoue's original audio guide
Ryo Inoue personally takes you through the exhibition with this original audio guide (in Japanese). The guide costs 600 yen.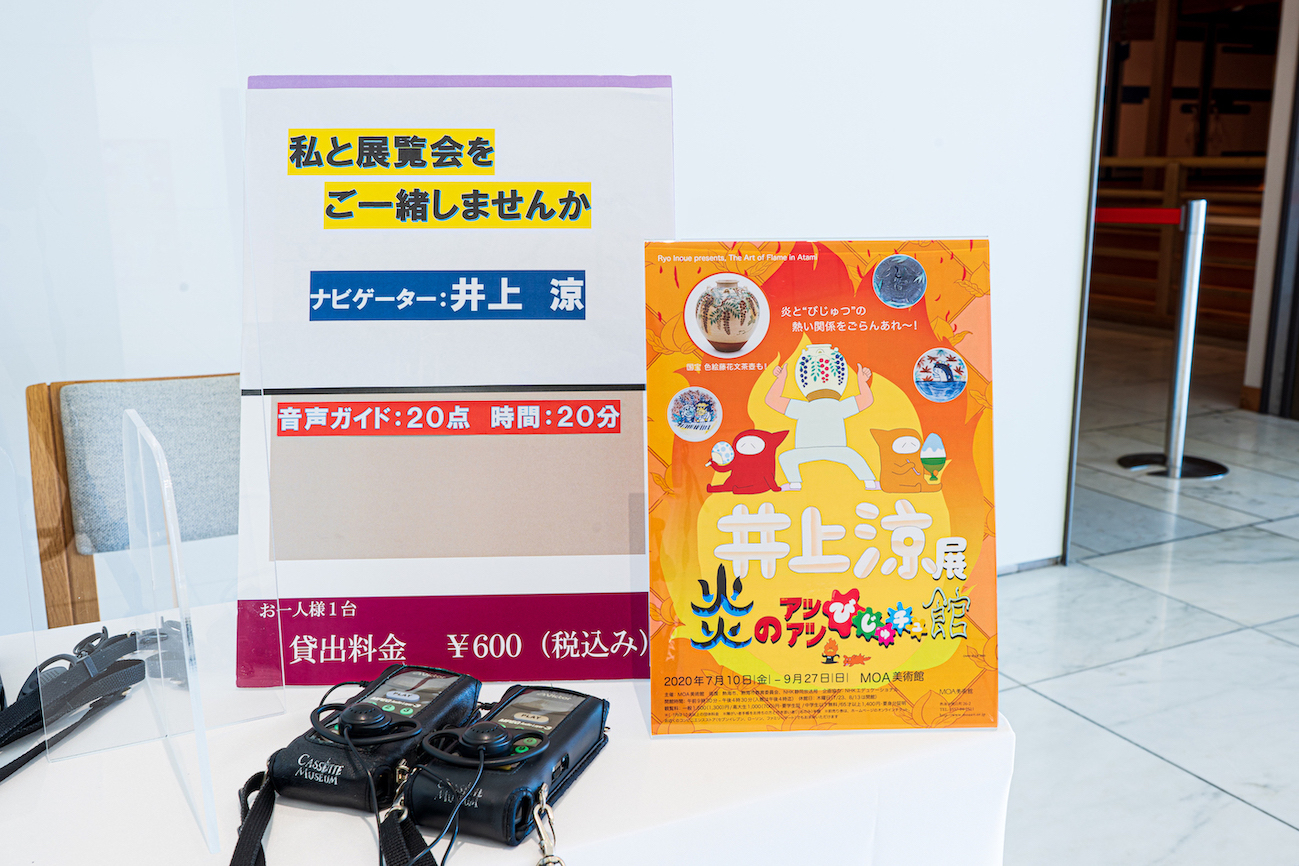 4.      Come dressed up!
Small children wearing one or more characters from the Bijutune! can enjoy an original gift of the Flame of Art in Atami exhibition.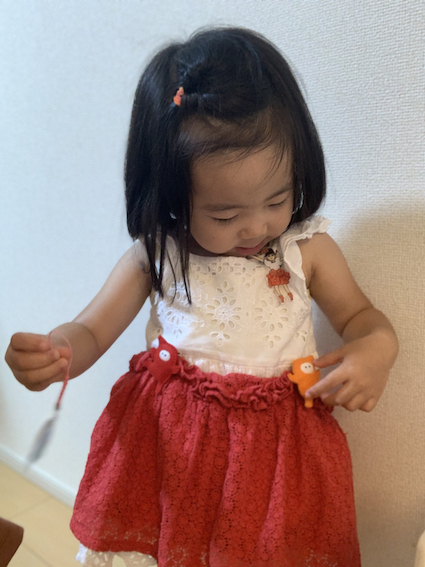 5.      Japanese mug by Ryo Inoue for purchase at our online shop
An exclusive item! Ryo Inoue's original design Arita ware Japanese mug will be placed on our online shop for sale, only a limited number available. Lucky winners of a draw can purchase one! (the draw entry begins on September 1, 2020)
The revenue from this sale will go to the Museum's educational initiative, the School Program.
Click here for more details.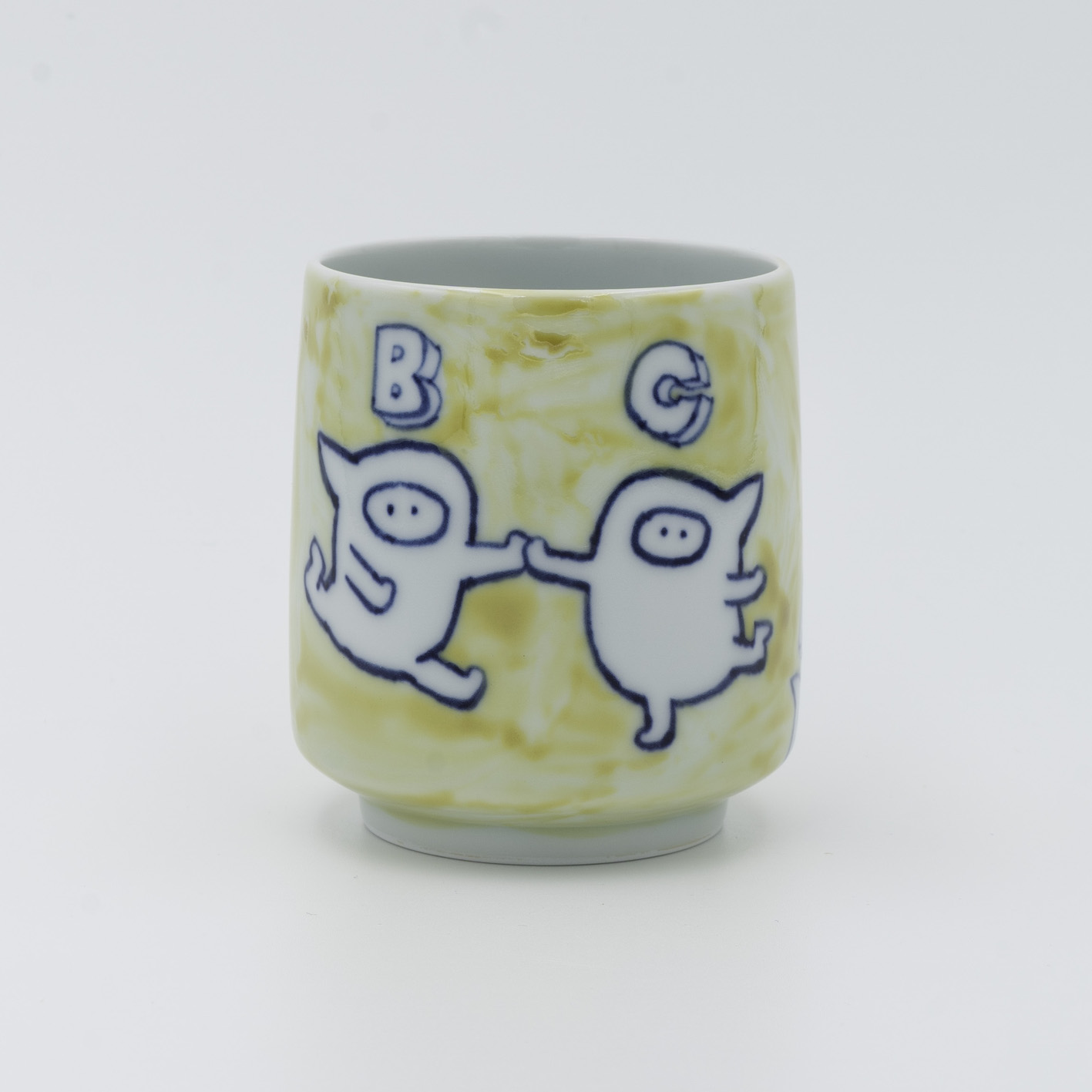 Ninja Japanese Mug   10,000 yen
6.      Enjoy matcha in Ryo Inoue's Shino ware teabowl "A"
Tasty matcha is served in a teabowl created by Ryo Inoue himself—one of his Shino ware works named "A" is a fruit of the workshop with a Living National Treasure of Shino ware, Suzuki Osamu.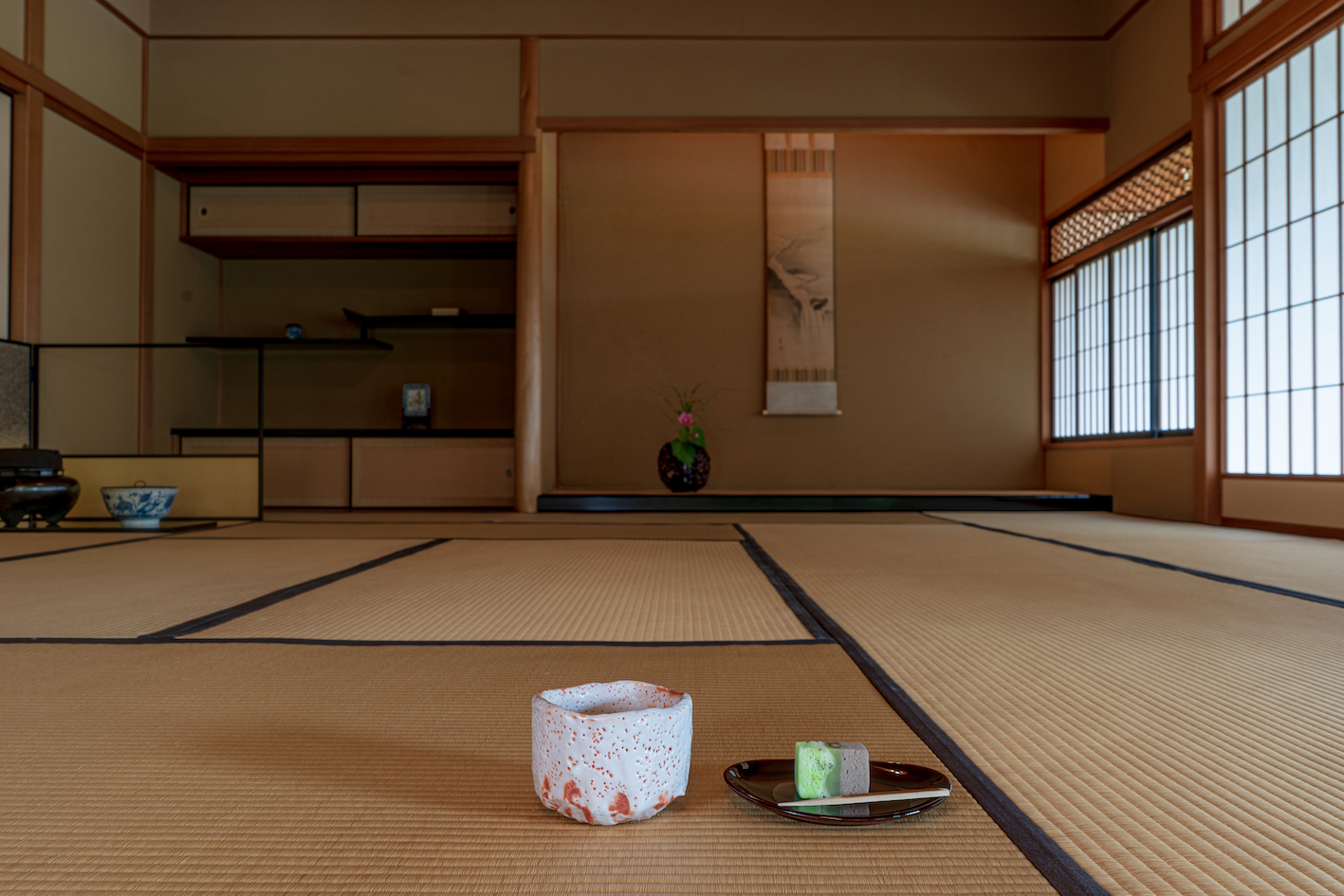 Only 9 serves a day and costs 720 yen.
7.        Special menus at our cafe and restaurant
the café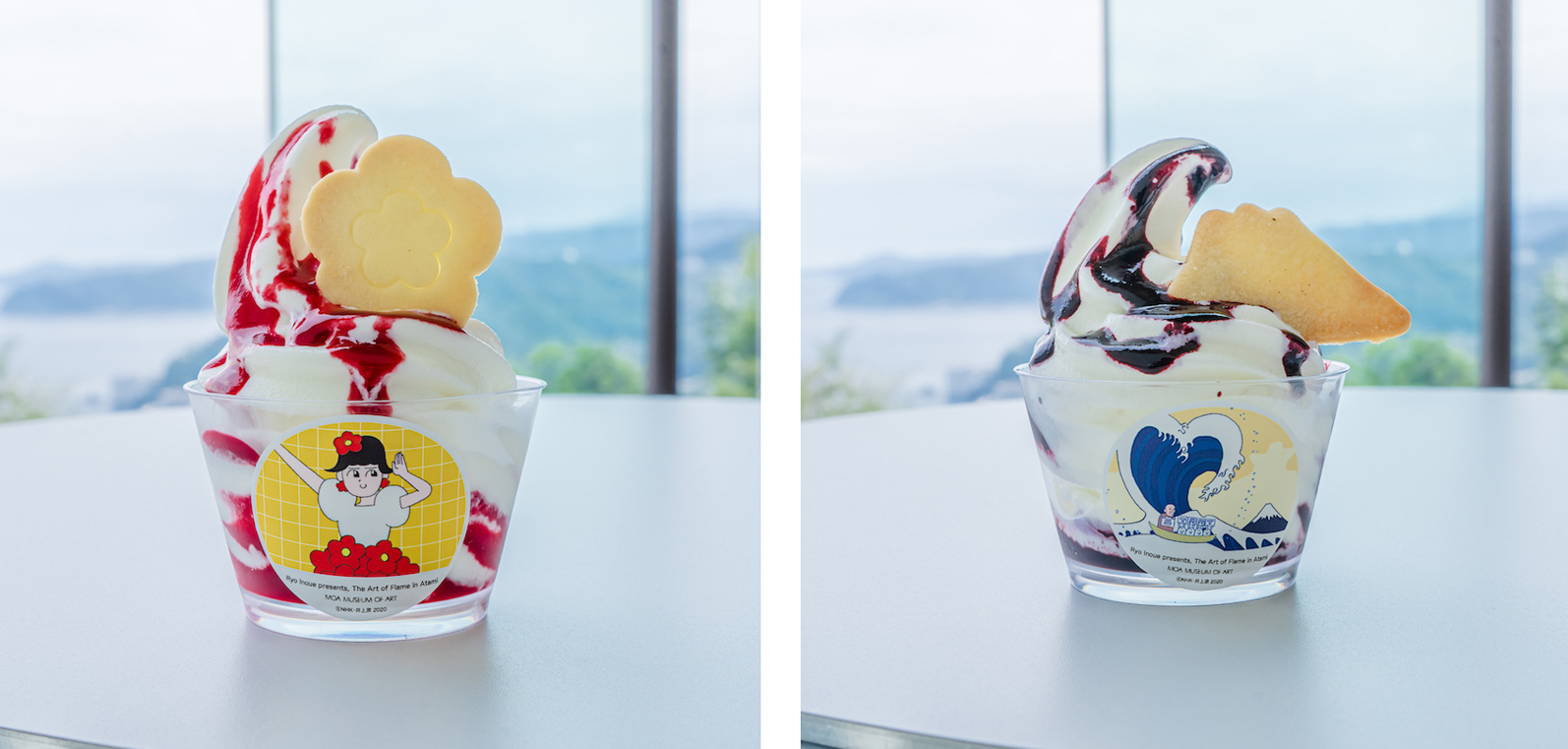 Ume Ayumi Soft Ice Cream
- 500 yen
Soft ice cream inspired by Inoue's red plum character Ayumi with generous serving of raspberry sauce.

 

Hokusai Wave Soft Ice Cream 2020
- 500 yen
Delicious ice cream made from premium milk with a mount-Fuji-shaped wafer. The famous breaking wave comes with blueberry sauce.
The principal ingredient, the premium milk, comes from our local, award-winning Omi Izu Farm, where the cattle are fed with mineral-rich water and organic feed. The milk is pasteurized at low temperatures within three hours of milking and has a low fat content of 4.5%. Try this limited version ice cream so refreshing and rich in the healthful milk flavor.
Hana no Chaya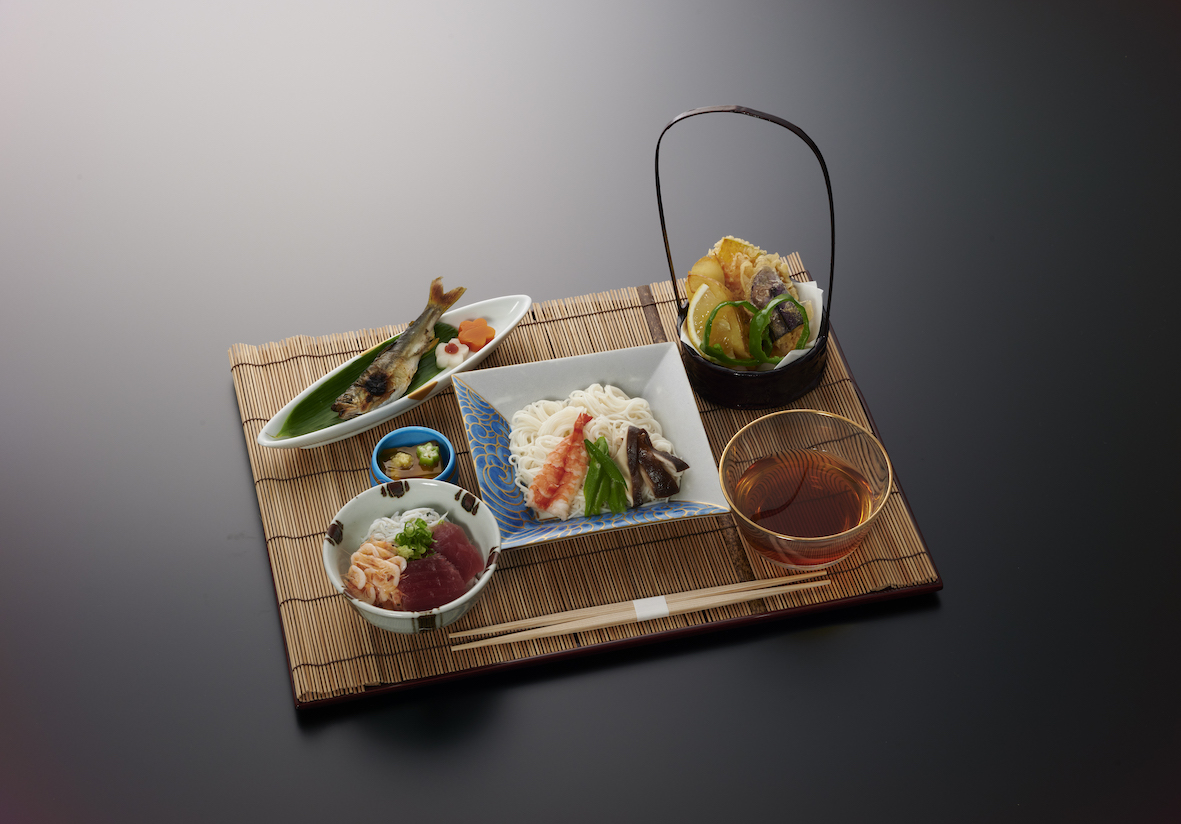 Ume Ayumi Meal - 1,700 yen
A grilled Ayu fish with plum paste, cold dip noodles and seasonal vegetable tempuras.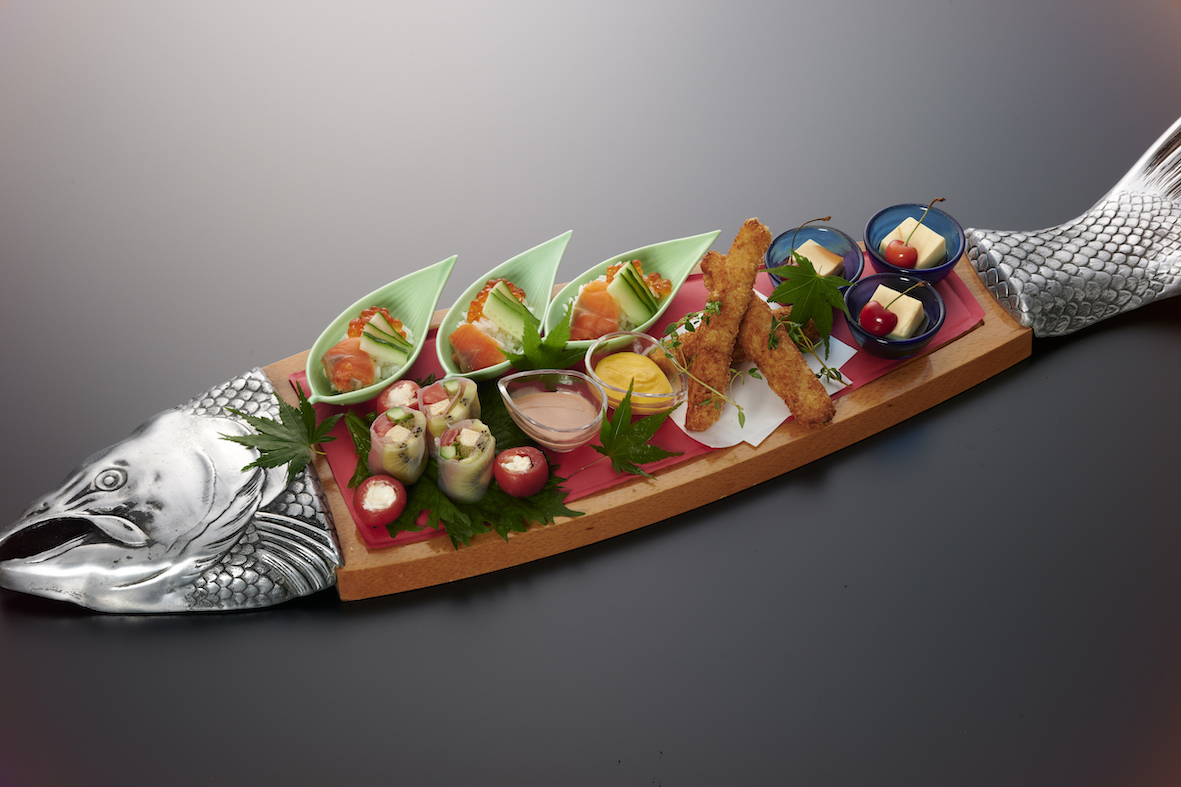 Hors d'oeuvre on a salmon mirror-ball plate (serves 3 persons) - 3,000 yen
A selection of salmon appetizers, including sushi, deep fries and fresh spring rolls.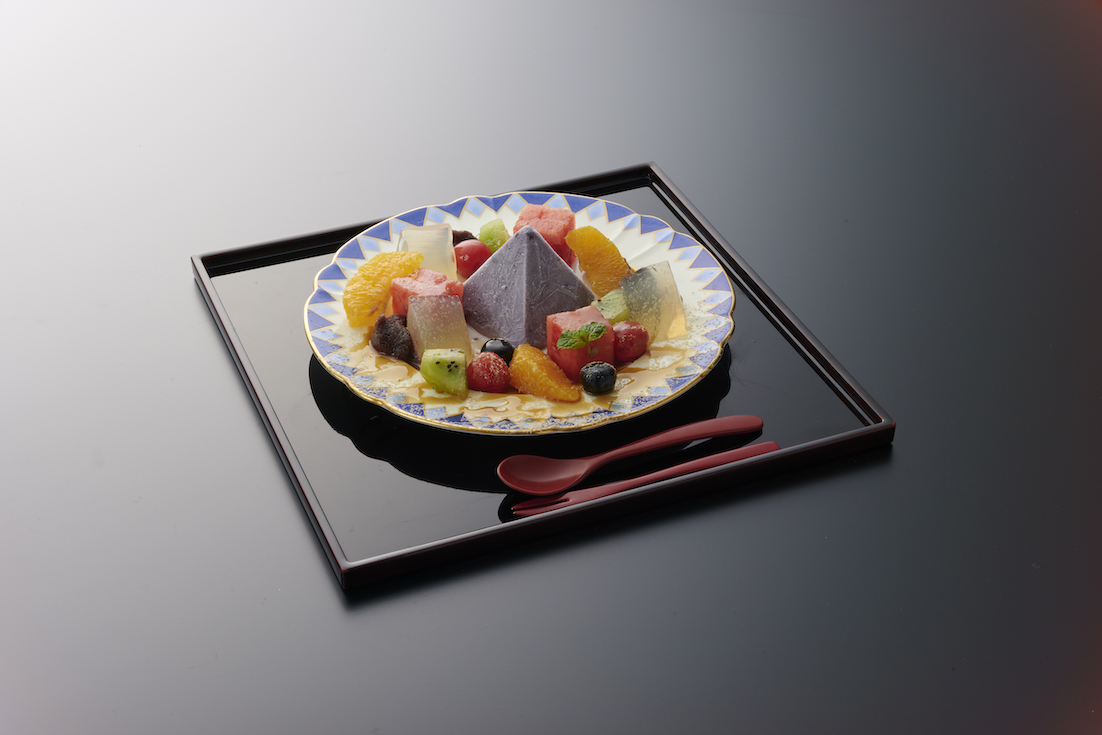 Happy Birthday dear Mount Niesen by Hana no Chaya - 800 yen
A plate of blueberry ice cream and fruits, arranged like the Mount Niesen by Pauk Klee (version Inoue).
The salmon mirror-ball displayed at Hana no Chaya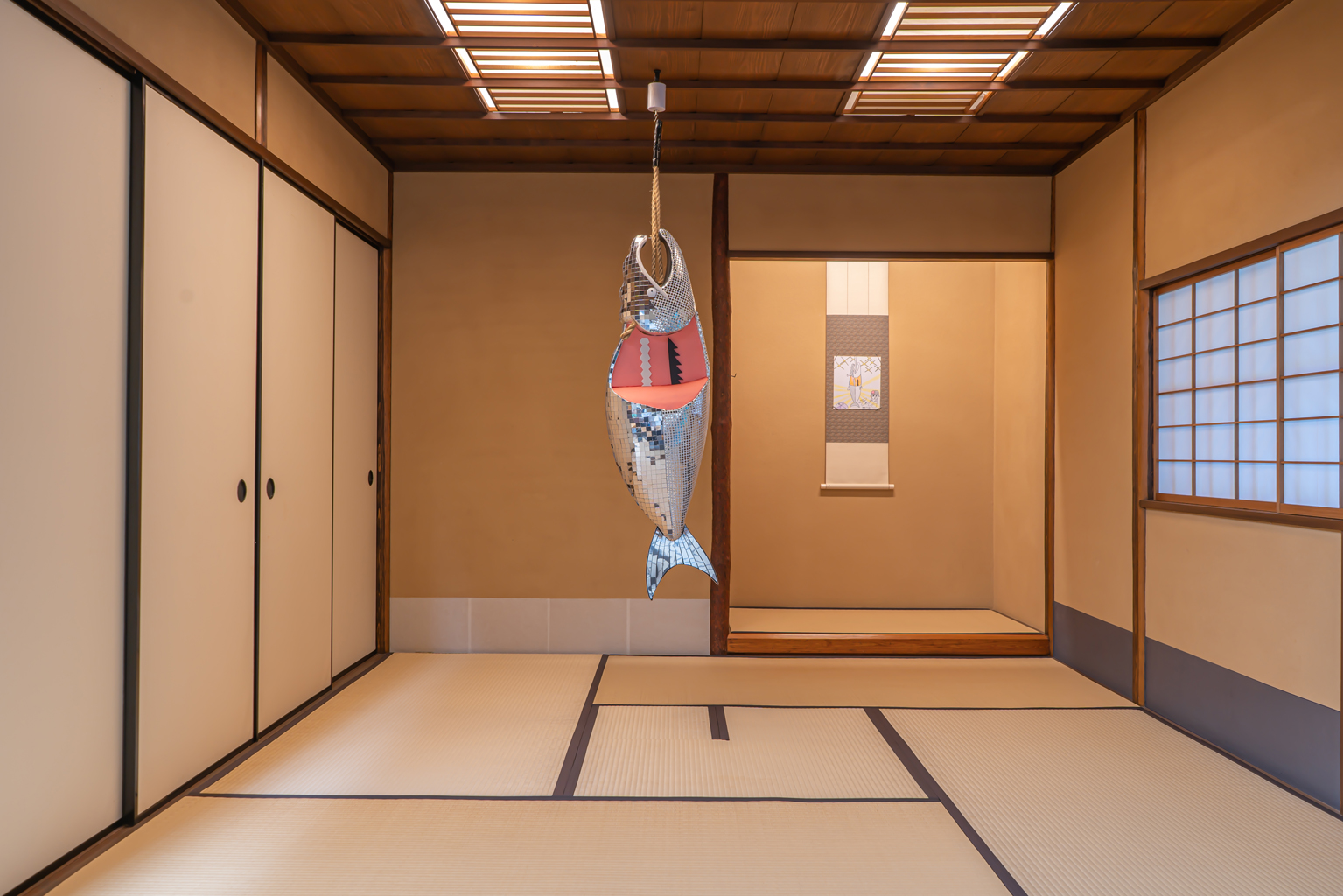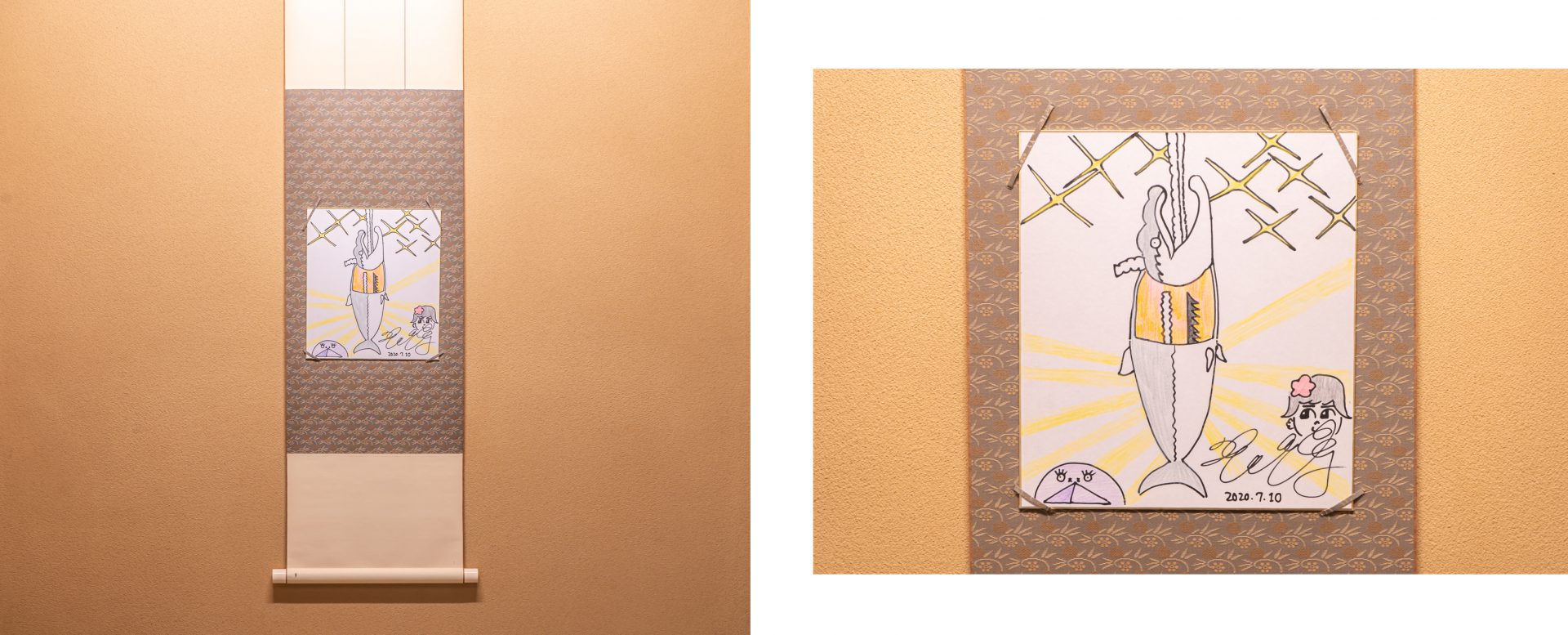 Organized by MOA Museum of Art
Sponsored by Atami City, Atami Board of Education and NHK Atami
Supported by NHK Educational