About us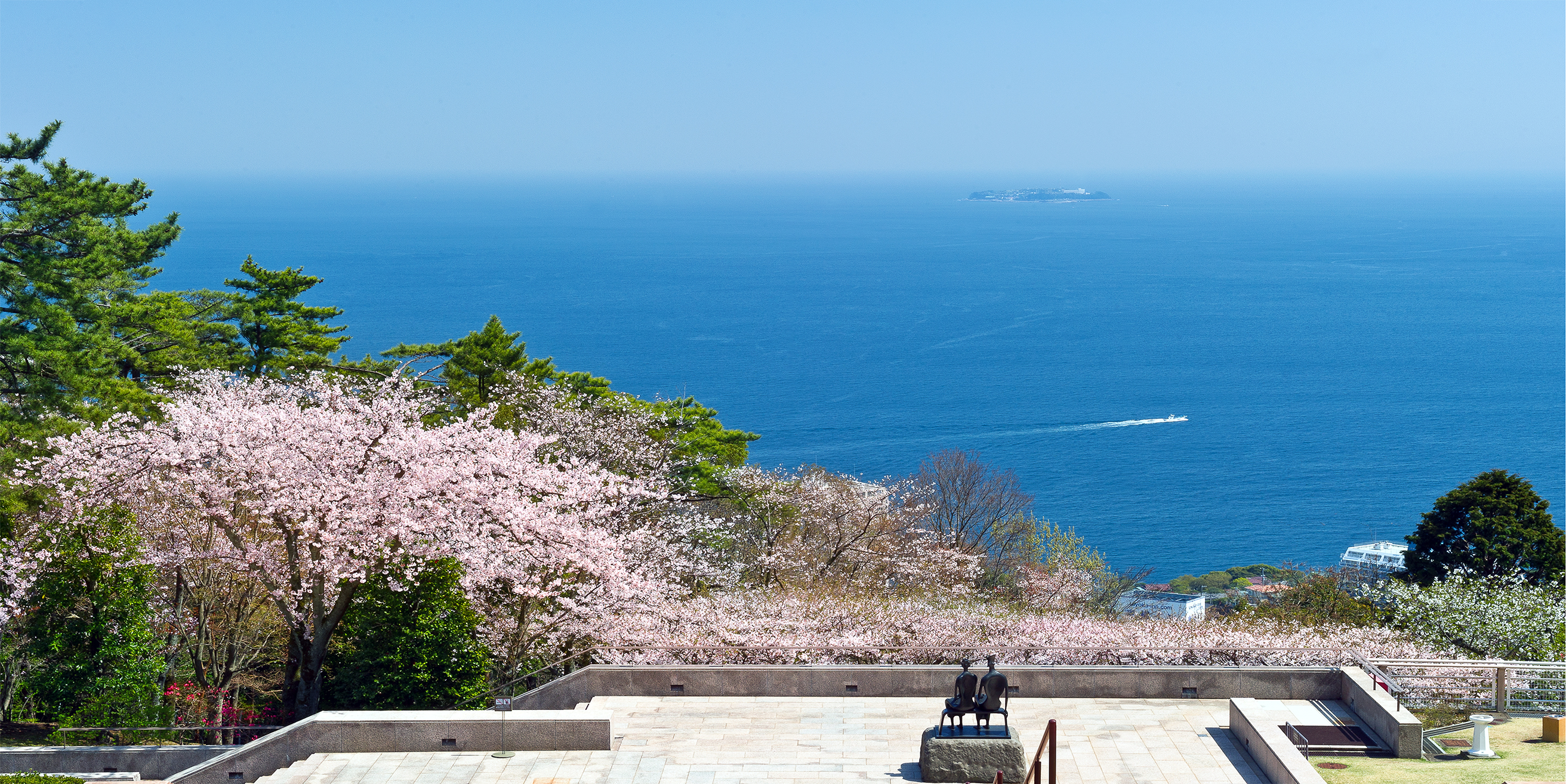 Enjoy our national treasures that have long been loved by all generations at the newly renovated MOA Museum of Art!
It has been 33 years since MOA Museum of Art was established in 1982, and we are currently carrying out refurbishment construction to renovate the exhibition space and museum facilities.
The renovation of its lobby area and exhibition galleries are being provided by New Material Research Laboratory, led by world-renowned contemporary artist
Hiroshi Sugimoto and architect Tomoyuki Sakakida.
Contrary to its name, New Material Research Laboratory is focused on researching materials and techniques used in ancient, medieval, and early modern times, and finding ways to incorporate them in contemporary architecture and pass them down to the future. They will be exploring a myriad of possibilities to design incredible spaces for the MOA Museum of Art.
The concepts of MOA Museum of Art are as follows:
The Fundamental Plans of the Museum
We shall aim to become a museum transmitting information of Japanese Art.
We shall promote the development of tourism, art and crafts.
Having a cooperative partnership with the administrative body , we shall aim to be a museum that has "new public nature"
Working together with Atami City and the surrounding cities and towns, we shall aim to be a museum that can contribute to create "an international tourist and cultural city" where healthy and emotional minds grow, and to be a regional exchange type of museum beloved by people.
In cooperation with schools, we shall aggressively strive to promote cultivation of aesthetic sensibility.
We shall aim to be a museum which can give feeling of happiness to visitors, and receives high marks for customer satisfaction.
In order to receive support for the above mentioned activities from as many people as possible, we shall strive to spread MOA Museum of Art Member's Club and establish donation system.
Based on these fundamental plans, we have been working on promoting mental and physical well-being of people through "enjoying beauty", creating individuals and families filled with beauty, and furthermore creating a town or a community where people understand each other.
As a revolutionary approach to solve the problems in modern society, we have upheld "aesthetic education" and have been carrying out various activities for children, students and school teachers to deepen their understanding about art.
Also, wishing for development of Japanese paintings and Japanese traditional crafts, we have established the Mokichi Okada Award and have been pouring our energy into training artists.
Please enjoy a day appreciating our outstanding exhibitions together with the seasonal flowers and trees such as plum and cherry blossoms, and maple trees in our garden.
---
MOA Museum of Art is promoting a wide range of art 'aesthetic education' activities which not only include art exhibitions but also 'the Children's Art Exhibition', 'the Smile Children Choir', 'the school program' and 'Kohrinka Club (flower arrangement)'.