Through the Seasons – Winter
A soft winter and the first signs of spring
From January, Atami's plums are starting to blossom, and you can already feel the gentle start of an early spring. By February the approximately 360 ancient plum trees of differing varieties in Zuiunkyo all bloom red and white in unison.
On fine winter days the air becomes crystal clear, affording long views over Hatsushima and Izu Oshima in the Sagami Bay, even as far as the Miura and Boso peninsulas over the horizon.
Even in Atami's mild winter climate, the museum ground, being at an elevation of 250 m, occasionally come under snow. The sight of snow on the tea house and plum branches turns the whole scene into a winter wonderland.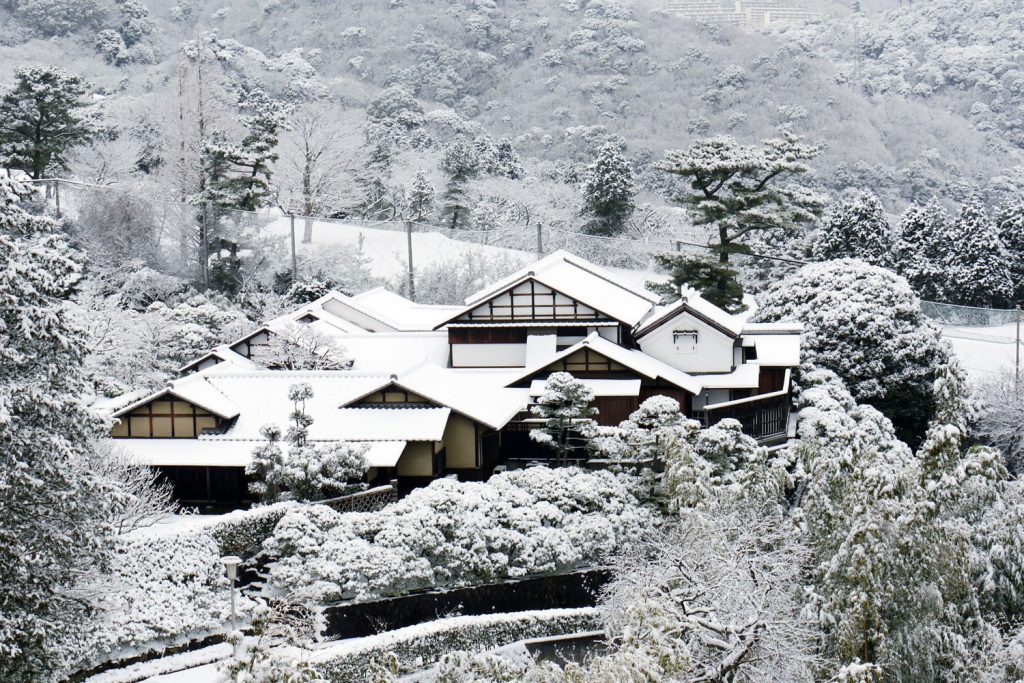 ---