Exhibitions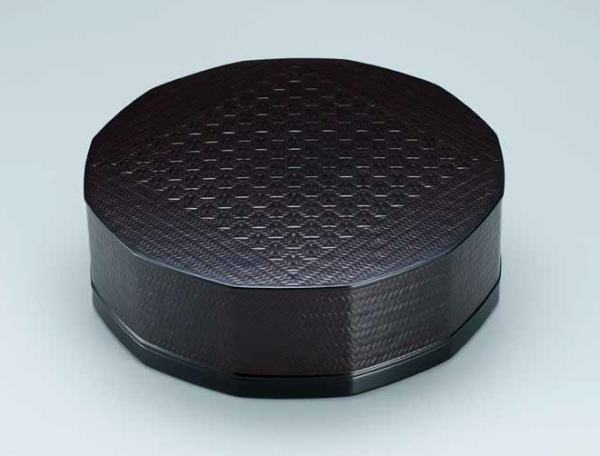 Current
URUSHI Tradition and Innovation
2019.03.15|Fri| - 2019.04.16|Tue|
Japan has one of the world's greatest traditions of Kogei craftsmanship, especially with 1300-year history, Japanese lacquer art –urushi has been developed to a high degree both in the area of technology and art and it has been praised as the flower of kogei.
After the modern era, many urushi artists worked hard in modernizing and popularizing Japanese urushi lacquer art and built the present-day basis. As the result, in 1954 Japan Kogei Association was established and it has become their base to pursue activities.
This exhibition commemorates the 35th Traditional Japanese lacquer Exhibition and  overlook the development of Japanese Urushi art based on the specific four themes that we have tailored; '1)Master Urushi Artists from the late Edo period to Pre-War Japan' 2)'Important Intanbible Cultural Property System and Japan Kogei Association' '3) Openings of Traditional Japanese lacquer Exhibition' '4) Urushi Artists who are currently active with the focus on 11living national treasures.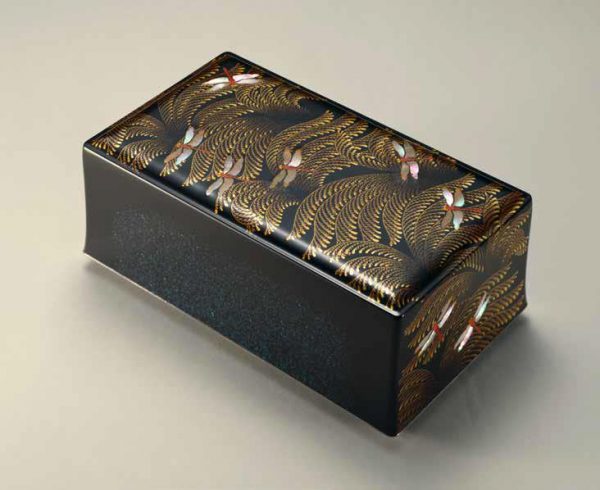 Box with red dragonfly in maki-e  MATSUDA Gonroku
The National Museum of Modern Art, Kyoto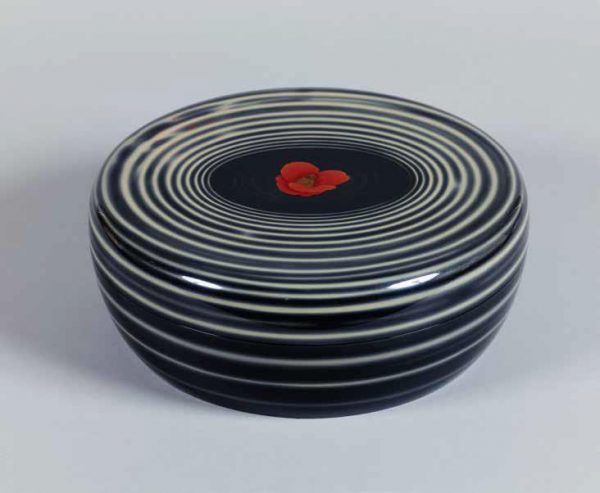 "Sound of Water," food container in kinma and maki-e  YAMASHITA Yohito
Tokyo National Museum  Image:TNM Image Archives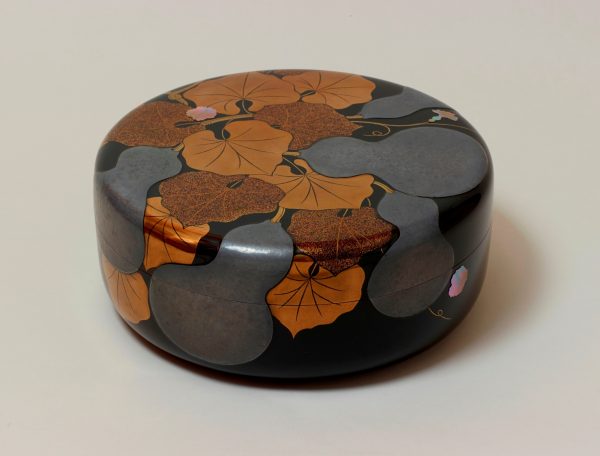 Box with gourd design in maki-e  MUROSE Kazumi
MOA Museum of Art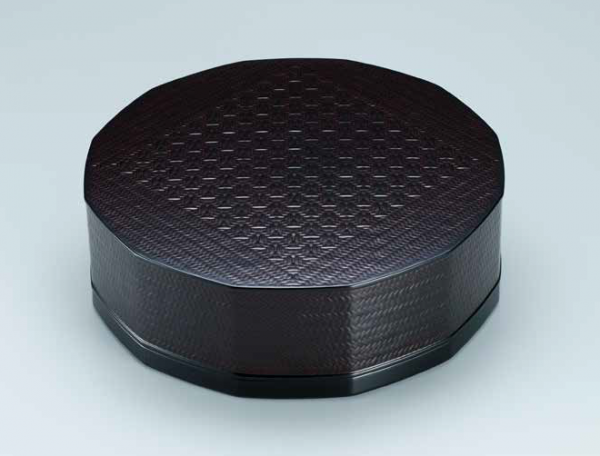 "Winter Dawn,"  food container,  urushi on bamboo basketry base
KOMORI Kunie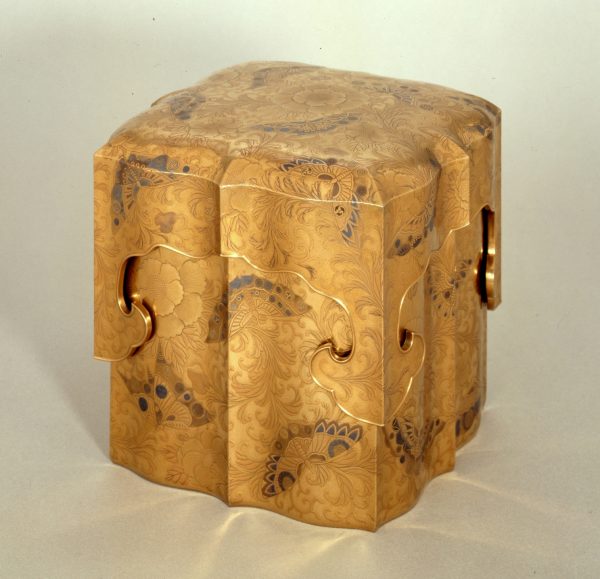 Box for agarwood with butterfly and peony design in maki-e 
SHIRAYAMA Shosai  MOA Museum of Art