Experience Japanese Culture
The Museum offers a selection of cultural programs in the Kōrin's Residence situated in the Tea Garden.
How would you like to try on a kimono and step out into the garden or browse through the museum galleries?
Or you can learn the traditional chanoyu tea-making and ikebana flower arranging in a relaxed setting inside the house of a world-renowned painter and the creator of the Red and White Plum Blossoms screen, Ogata Kōrin! This is a house designed by the artist himself for his domicile, and once stood in Shinmachi, Kyoto, transferred and restored on the museum ground.
Click here for further details and availability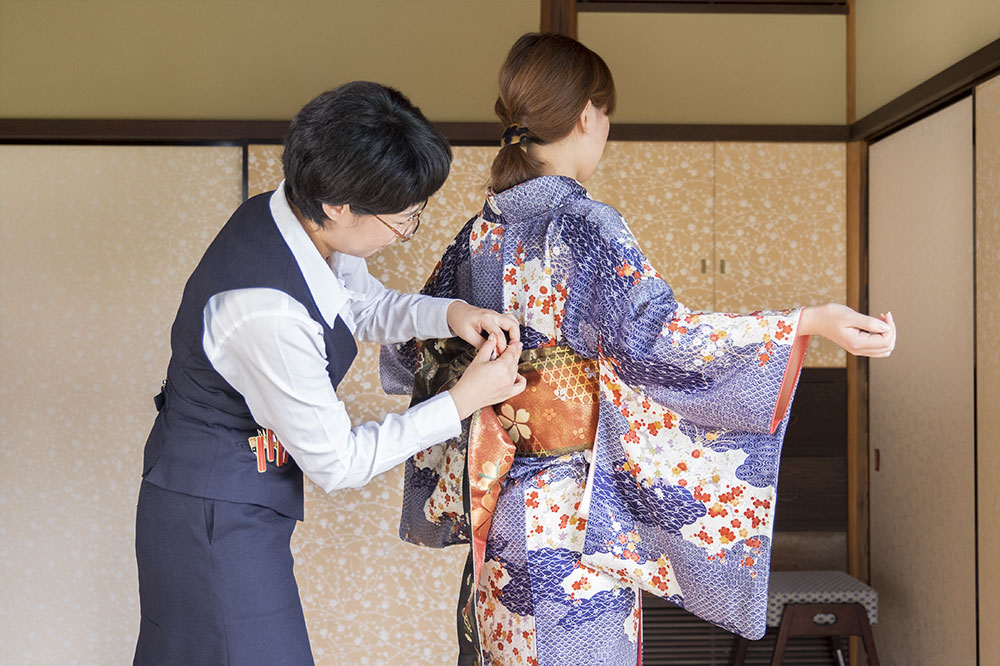 Your kimono moment
In the history-old setting, select your favorite kimono and dress up with the help of our kimono experts.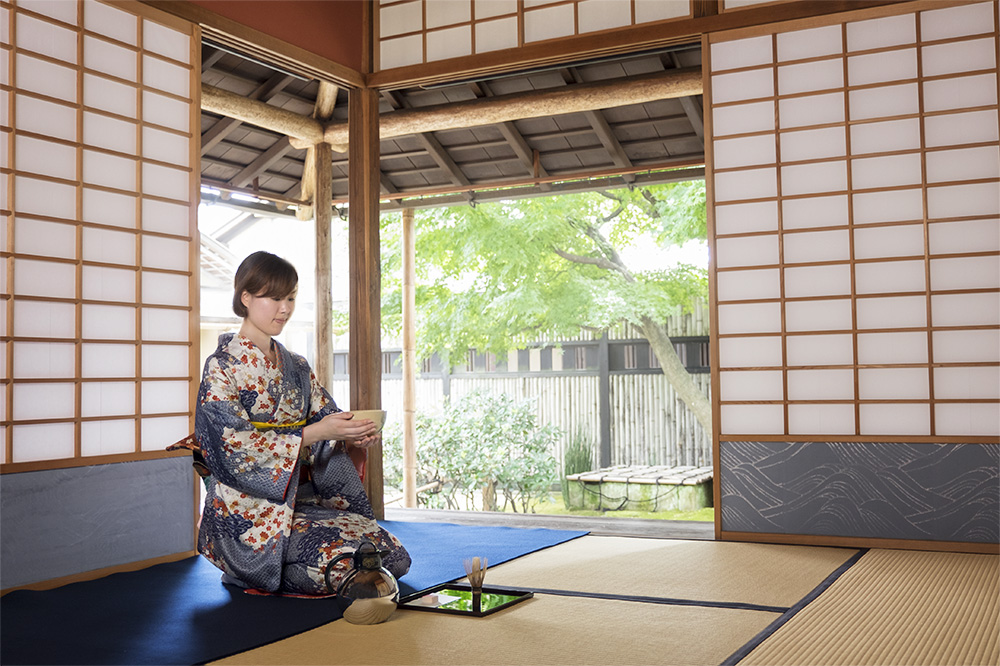 Authentic chanoyu experience
Not just drinking a served bowl of tea, you can also learn to make tea in an authentic tea room, a perfect setting for the occasion.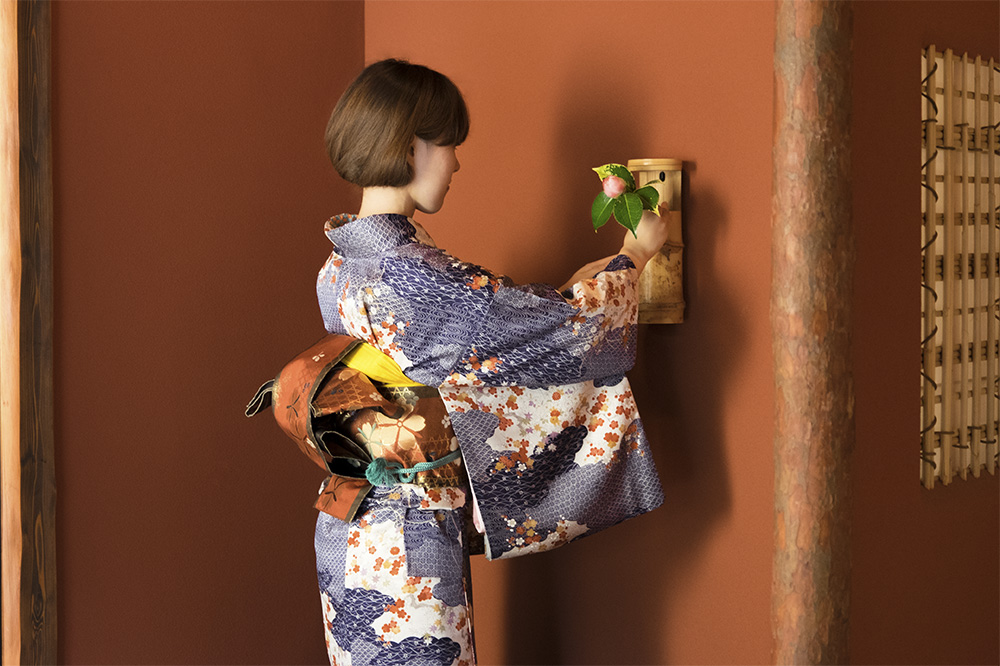 Ikebana - Japanese-style flower arrangement
Learn how a single stem of flower can brighten up the room and change the ambiance, in Kōrin's library.