Japanese Culture Experience
We offer a variety of authentic Japanese culture experience programs at "Korin's Residence (reconstructed)". *Korin's Residence (reconstructed) is a mansion of Ogata Korin, who is particularly known for his Red and White Plum Blossoms folding screens (National Treasure), restored in our Museum tea garden. Our Kimono Dressing Experience Program offers you to experience the wearing of a traditional Japanese Kimono and walk around the museum and the tea garden in a kimono. We also offer casual tea ceremony experience program and ikebana flower arrangement experience program. * The program can be booked from March 17.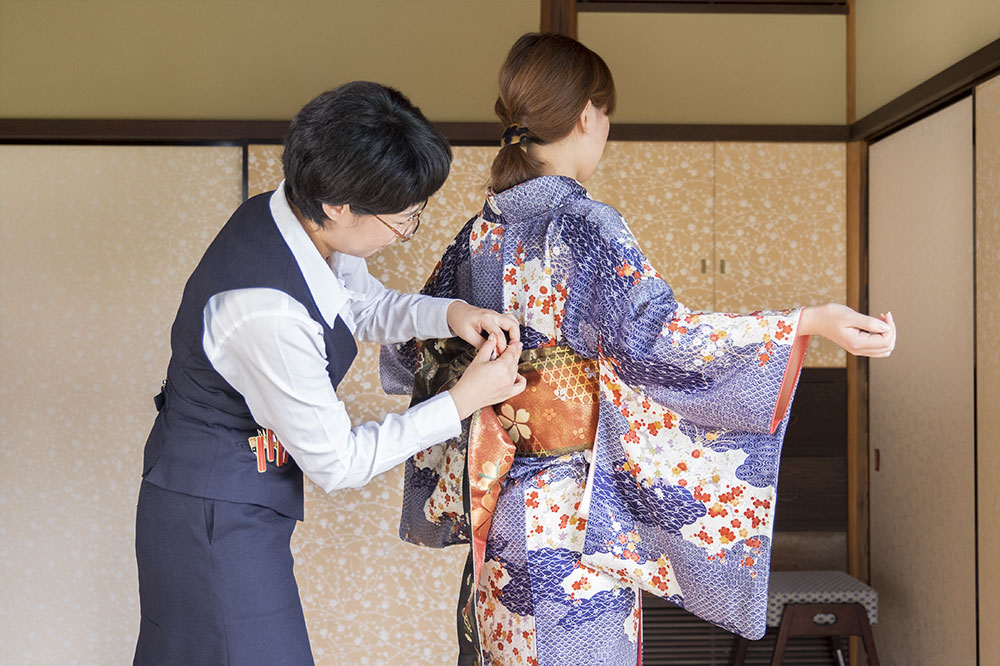 Kimono Dressing
Experience traditional Japanese fashion "kimono" and feel a sense of Japanese culture.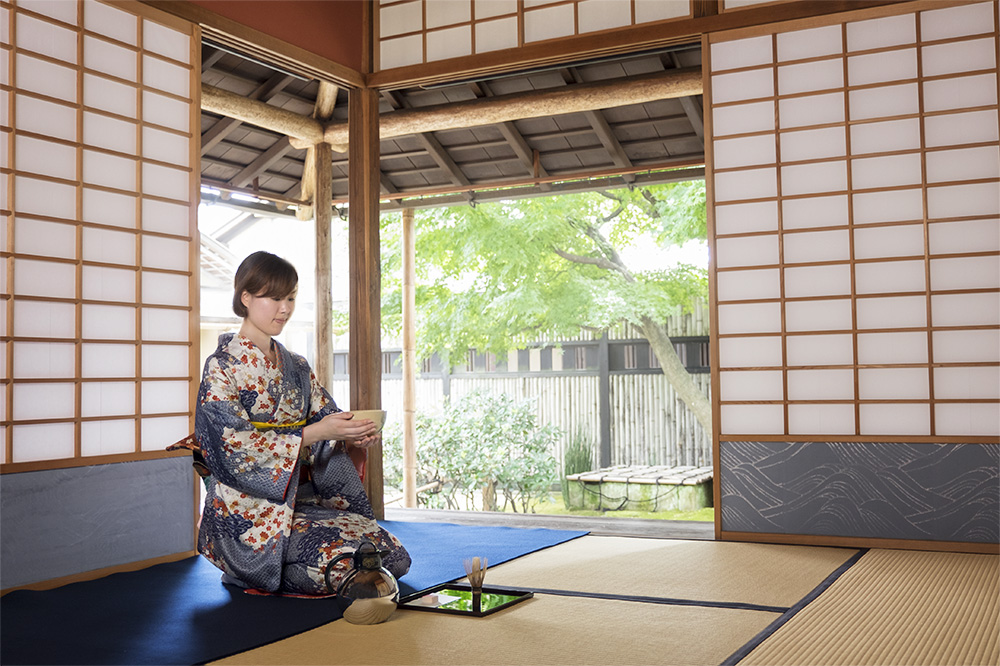 Tea Ceremony  (Matcha Making Experience)
Casual style tea ceremony experience program for beginners.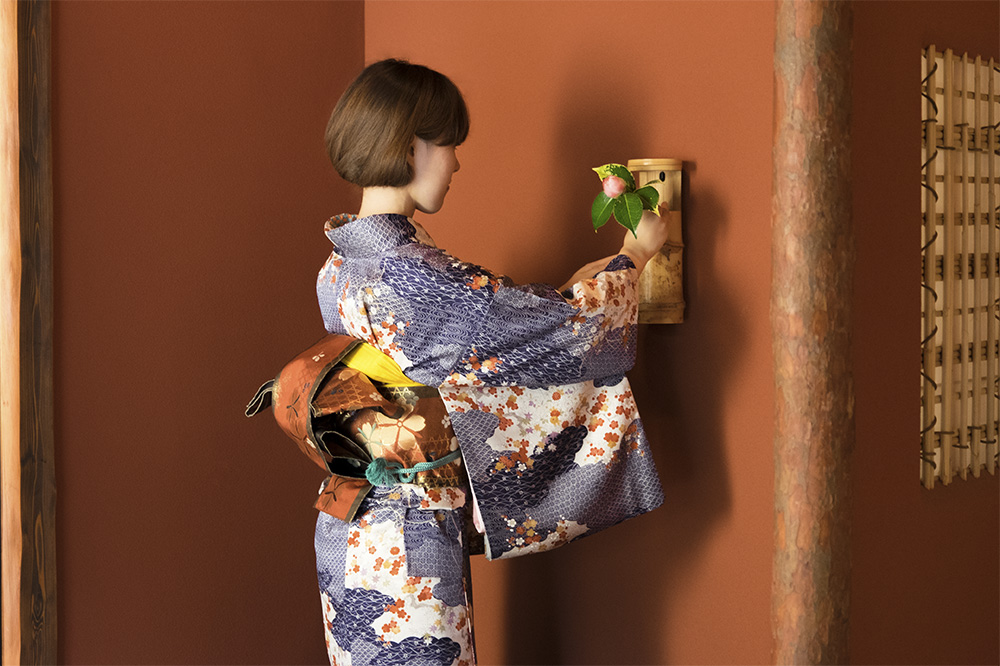 Japanese flower arrangement , "Ikebana"
Experience of Japanese flower arrangement while enjoying the beauty of flowers and learning from plants.