The 80th Anniversary of Municipality – Atami Art Festival Japanese Traditional Performing Arts and Takigi Noh by torchlight – "the Lunar Path" – Serene Devotion Atami 10.7(Sat)
In tandem with the celebration of Atami City's 80's anniversary as a municipality, an open-air Noh theatre "the lunar path" has been organized to take place at the Atami Sun Beach.In Atami, a full moon shines on the Sagami bay with its reflection creating an alluring path of moonlight. Taking advantage of this scenic beauty of Nature as a background,we present the open-air Noh theatre performed by torchlight, known as Takigi-Noh. As one of the city's new and unique attractions, this event will present an uplifting experience of Japanese culture
and contribute to the growing livelihood of Atami City.
Date/time: Sat. October 7 5:30 p.m.-7:30 p.m. (provisional)
Organizers: Atami Tsuki no Michi Takigi Noh organizing committee and MOA Museum of Art
Sponsors: Atami Municipal Government, Atami City Board of Education, Atami City Tourism Association, Atami Chamber of Commerce, Atami Hot Spring Ryokan and Hotel Association, FM Atami Yugawara, Izukyu Cable Network, Atami Shimbun, Izu Mainichi Shimbun
Venue: Atami Sun Beach (* Depending on the weather condition, it may be held at MOA Museum of Art and accessible to sponsors and ticket holders only)
Price: Free to view from the beach and promenade
Stage seats 5,000 yen (tickets available from e+ ticketing service)
Access: From JR Atami station, take a bus for Atami Port or Momijigaoka and alight at Sun Beach stop (approx. 5 minutes). The venue is 3-minute walk from the bus stop.
Program
◆ Dance by Atami Geigi Okiya Association
◆ Nagauta (vocal and flute) "Senkyo"
◆ Dance in Tokiwazu style "Shiki no Yamanba"
◆ Noh theater "Hagoromo" by Hosho school
◆ Noh mime "Tsuki no Michi" by Manjiro Tatsumi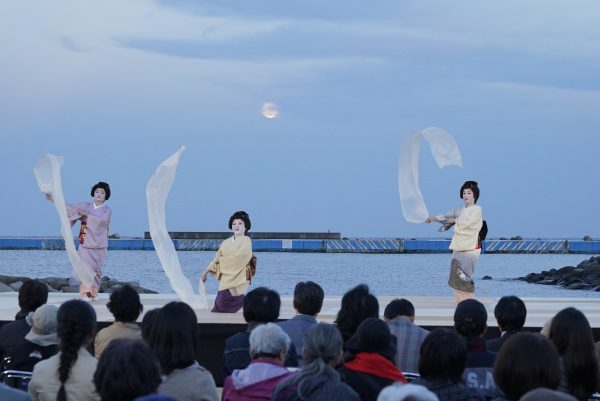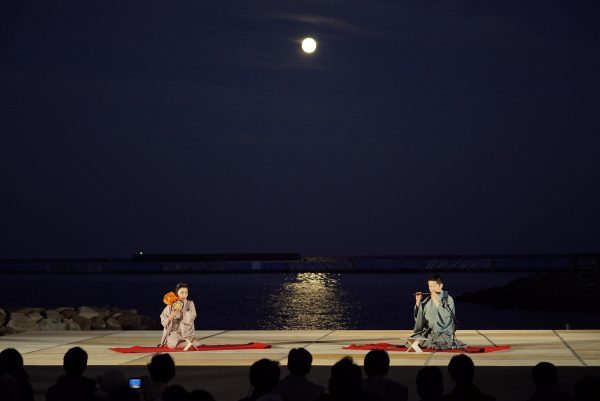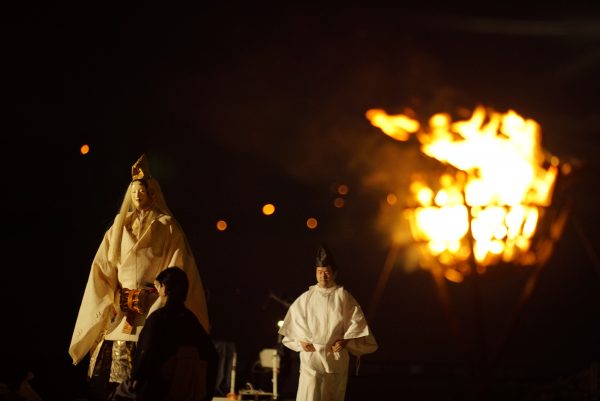 For more information: MOA Museum of Art 26-2 Momoyama cho, Atami Tel: 0557 84 2511