Events
Event
The 5th Kōgei Dining
2023.11.05(Sun) - 2023.11.07(Tue)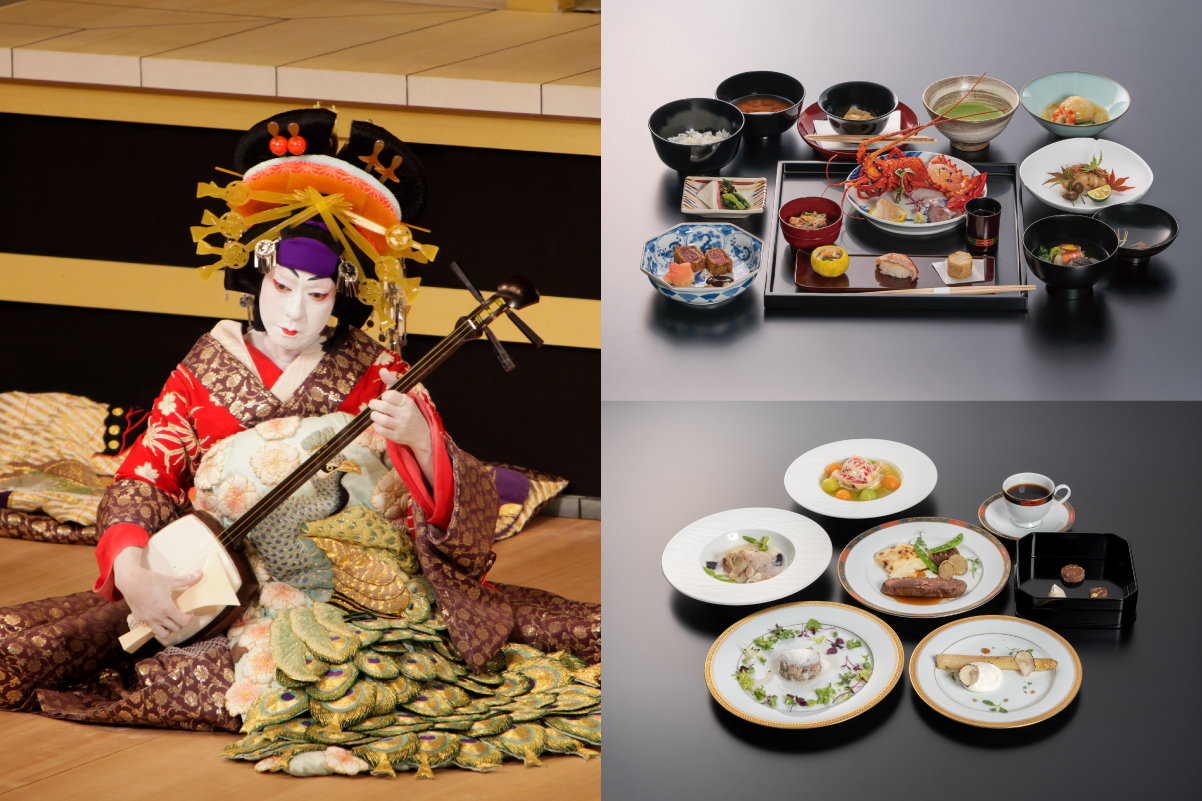 Overview
"When we create, we always think of those who will take our works into their hands to use them—kōgei embodies our genuine wishes for the users' wellbeing and happiness," says Murose Kazumi, a Living National Treasure in urushi art. Works of kōgei can channel the delight in beauty from their creators to users. They are the culmination of the artists' passion and dedication, which touch the users through the practical purposes of the items, leading to the full appreciation of their beauty. The Kōgei Dining is a unique program that allows participants to appreciate the exceptional aesthetic value of kōgei crafts through first-hand experience. The program this year includes a Buyō stage performance by Bandō Tamasaburō (Living National Treasure) in the museum's Noh Theater, Japanese tea ceremony chanoyu demonstration and a meal served using kōgei tableware, as well as showcasing of works of kōgei which are available for purchase.
Dates: (A) Session with a Japanese meal: Sun. November 5 and Mon. November 6, 2023
   (B) Session with a French meal: Tue. November 7, 2023
Venue: MOA Museum of Art
Cost: (A) 45,000 yen per person
  (B) 49,000 yen per person (tax inclusive)
[PROGRAMS]
| Chanoyu (10:30-11:30)
Reflecting the concurrent exhibition Miwa Kyūsetsu XIII Creating Forms in Chanoyu, guests are invited to enjoy a bowl of matcha in a ceremonial preparation of chanoyu. The program is accompanied by the artisan or artist's commentary.
Fujinuma Noboru, a bamboowork artist and Living National Treasure (Sun. November 5)
Fukushima Zenzō, a ceramicist and Living National Treasure (Mon. November 6)
Miwa Kyūsetsu XIII, Hagi ware master ceramicist (Tue. November 7)
| Meal (11:30-14:00)
The Japanese kaiseki course meal is prepared by Hana-no-Chaya's head chef Toshitomi and sous-chef Miyazaki. The French meal is by Chef Toshihiko Yoroizuka.
| Buyo stage of Bando Tamasaburo in the Noh Theater, presented by ATAMIZA (14:00-16:00)
The Living National Treasure performs his special arrangement of an excerpt from a famous repertoire, Dan no Ura Kabuto Gunki.
| Exhibition and kōgei showcasing (16:00-17:30)
Stage performance in the Noh Theater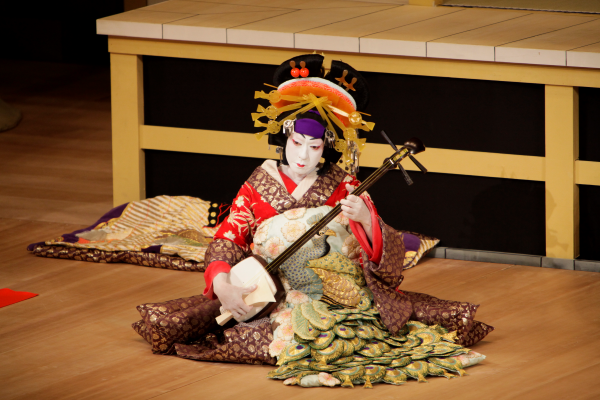 Bando Tamasaburo (Photo by Takashi Okamoto)
Kōgei Artists and Artisans profile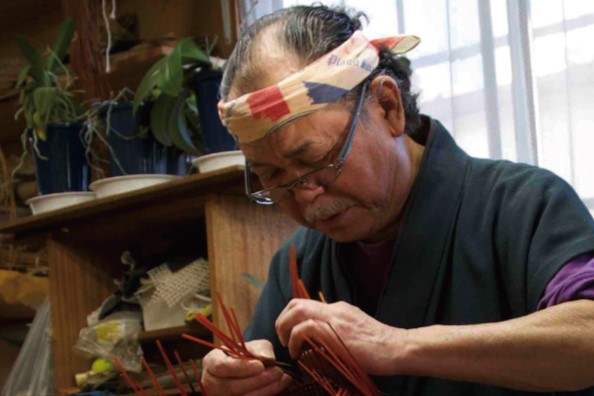 FUJINUMA Noboru
Preserver of important intangible cultural properties of Japan in the category of bamboowork designated in 2012
Born in 1945 in Tochigi, Fujinuma apprenticed in bamboowork under artist Yagisawa Keizo from 1976, acquiring traditional techniques and pursuing them further to develop various expressions. As a young man, he aspired to be a photographer and traveled in France, where he was struck by the richness of French history and culture. He gradually developed an awareness of Japanese culture as his own roots. After returning to Japan, Fujinuma explored ways to promote Japanese culture in the world. When he came across the mesmerizing bamboowork of Shōno Shōunsai, he decided to master the art.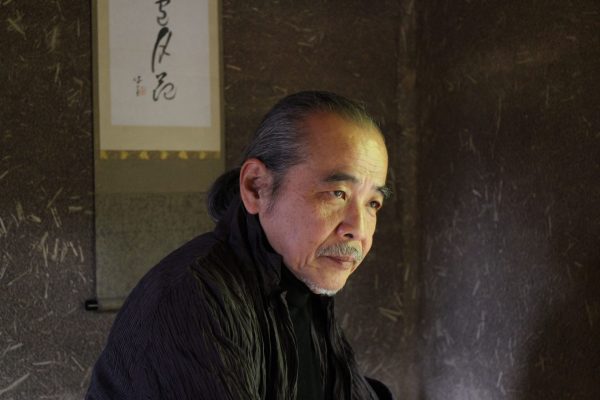 The Thirteenth Master Miwa Kyūsetsu
Kyūsetsu was born in the city of Hagi in 1951 as the third son of the eleventh master Miwa Kyūsetsu (aka Jusetsu). In 1975, he traveled to the USA to study at the San Fransisco Art Institute. Upon his return to Japan in 1981, he embarked on his career as a potter at his family kiln, Fusoan Miwagama. He redefined Hagi ware pottery through his free-spirited creativity, with a notable example of his "El Capitan" series, exploring new expressions for the "Kyusetsu white" glaze. He became the thirteenth master Miwa Kyūsetsu in 2019.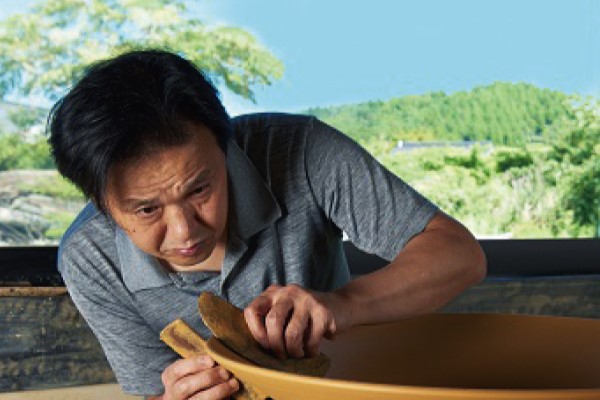 FUKUSHIMA Zenzo
Preserver of important intangible cultural properties of Japan in the category of Koishiwara ware pottery designated in 2017
Fukushima Zenzō was born in 1959 into a house of Koishiwara ware in Fukuoka. His father, Tsukasa, ran a kiln Chigaiwa, perpetuated over generations since the seventeenth century. Having completed his education at Fukuoka University, Zenzō returned to his grandfather and father to learn Koishiwara ware pottery. Through his uncompromising efforts, Zenzō mastered the traditional techniques to perfection while exploring new ways of expressions.
Contact Information
Booking:
Yomiuri Travel Service website
Inquiries:
Tel: 050-3172-4343 (line is open between 9:30-17:30)
EVENT INFORMATION
Kōgei Dining 2023—Buyō, Kōgei and Gastronomy
Dates:
November 5 - 7, 2023
Organizers:
MOA Museum Art
Agency for Cultural Affairs, Government of Japan
Japan Arts Council
with specia support by
Japan Kōgei Association