Exhibitions
Next Exhibitions
Ryo Inoue presents, the House of Brilliant Golden Art
2022.07.22(Fri) - 2022.08.28(Sun)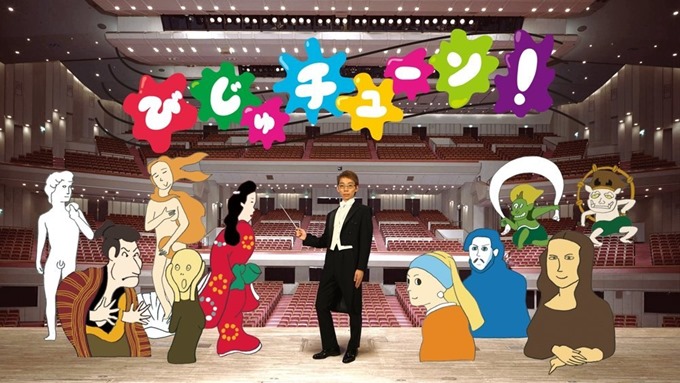 Overview
Ryo Inoue, the creator of the NHK's popular program BijuTune!, returns to MOA Museum of Art again this summer. This special exhibition unfolds with a focus on gold and introduces various artworks with his unique animation art and music.
He has also produced artworks himself, following the expert instructions of some top masters of kōgei art, notably the Living National Treasure in urushi lacquer art, Murose Kazumi, and urushi art expert in the chinkin technique, Torige Kiyoshi. The video footage of his creation efforts presents another aspect of the art world.
His pop commentary on the displayed real artworks helps you to discover new perspectives to enjoy the splendid collection of gold-related artworks, such as paintings on gold foils and maki-e masterpieces.
So much fun is to be had in this multimedia exhibition, that also include Inoue's new animation films, his original folding screens with favorite BijuTune! characters, modeled on Red and White Plum Blossoms by Ogata Kōrin, and the "gold art" song albums. You will also find some Insta photo spots and the exhibition's original spin-off goods.