Exhibitions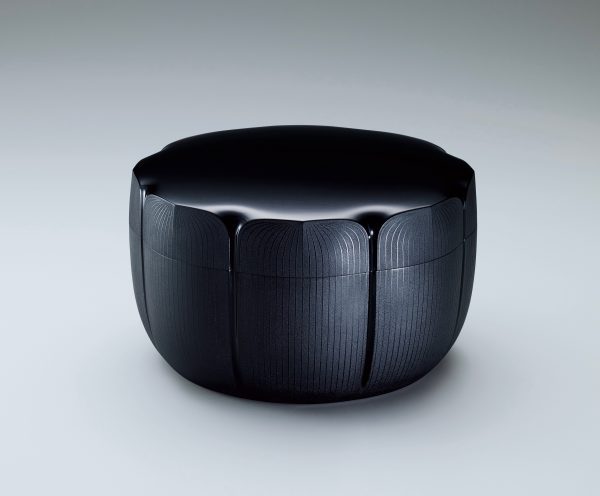 The 20th MOA Okada Mokichi Award Exhibition
2017.09.01|Fri| - 2017.10.24|Tue|
Mokichi Okada, the founder of MOA Museum of Art, loved and cherished fine arts throughout his life, always keen to stay up to date with the latest trends in Japanese art, and to encourage and support artists.
Following his example, the Okada Mokichi Award was established to recognize artists of excellence in Japanese arts and crafts and to promote further evolution of Japanese art. The award celebrates its 20th milestone, and this time, craft is the focus of selection. Seventeen contemporary artists were nominated for their most outstanding work by a committee that included Japan's leading art critics and craft artists. Through a fair and thorough deliberation, the Grand Prix has been awarded to a lacquer artist Satoru Hayashi. Works of these 17 artists are presented in the special exhibition - 49 items showcasing their excellence - projecting the landscape of the latest developments in contemporary Japanese art.
Grand Prix
Grand Prix: Satoru Hayashi (63)   Lacquer art
Title: COVERED FOOD BOX OF KANSHITSU IN SHAPE OF LOTUS FLOWER
Born in Tokyo in 1954, Hayashi completed his studies at the Graduate School of Tokyo University of the Arts. He is a dedicated participant of the Japan Traditional Art Exhibition, and a professor at the University of Toyama. In 2010, he received a medal of honor with a purple ribbon from the Government of Japan. Hayashi employs traditional black and crimson lacquer to produce objects of simple yet innovative form. He is also unique in his endeavor to marry traditional art with modern technology, as he employs computer-assisted designing and wood-carving.
Award participating artists
Yushi Ishibashi  (60)
Ceramic art
Japan Kôgei Association
Title: BOWL WITH INCISED GLAZE DECORATION
2017
Iwao Shinnou (60)
Ceramic art
Japan Kôgei Association
Title: VORTEX
2015
Kaku Hayashi (63)
Ceramic art
Nitten
Title: BEAUTY OF NATURE "SNOW MOON AND FLOWER"
2016
Sueharu Fukami (70)
Ceramic art
No affiliations
Title: SCENERY ON A FINE LINE
2016
Toshimaru Uehara (62)
Textile art
Nitten
Title: LULLED BY AKOYA
2016
Toshiko Kamaga (78)
Textile art
Japan Kôgei Association
Title: KIMONO WITH DESIGN IN STENCIL RESIST PICTURE DYEING "INDIGOFERA PSEUDOTINCTORIA DESIGN"
2017
Eijun Shiroma (83)
Textile art
Japan Kôgei Association
Title: KIMONO WITH DESIGN IN BINGATA (OKINAWA STENCIL RESIST DYEING) "COLORED TIDE"
2017
Hayato Otani (62)
Lacquer art
Japan Kôgei Association
Title: BOX OF RANTAI (WOVEN BAMBOO BODY)FOR SWEETS WITH DESIGN IN KINMA(URUSHI WARE DECORATION WITH ENGRAVING FILLED WITH COLORED URUSHI). "GREEN BREEZE"
2015
Tsunenobu Namiki (67)
Lacquer art
Nitten
Title: PASSING CLOUDS
2015
Kagari Miyoshi (63)
Lacquer art
Japan Kôgei Association
Title: SHELL-INLAYED BOX  IN MAKI-E STYLE "STRIPED TWILIGNT"
2013
Noriko Hagino (68)
Metal art
Japan Kôgei Association
Title: FORGED AND WELDED METAL BOTTLE "LINE"
2016
Masayuki Hashimoto (69)
Metal art
No affiliations
Title: IN THE  FLUX OF TIME (ORCHARD-DISPLACEMENT)
2008-2016
Masaji Maekawa (71)
Wood art
Nitten
Title: ENDLESS
2016
Suiko Buseki (58)
Bamboo art
Japan Kôgei Association
Title: VASE "RAIKO(THE RAY OF RISING SUN)"
2016
Shinkyo Nakamura (60)
Dolls
Japan Kôgei Association
Title: THE EASTERN KNIGHT DEDICATES A SWORD
2015
Masumi Sasaki (67)
Enamel
Nitten
Title: HOKKIKO(JOURNEY THROUGH THE NORTH)
2015