Galleries
Galleries, The main building
The building was designed by Okada Mokichi and completed in 1952. The collection includes ancient earthenware, porcelains of the 10th to 12th centuries and ceramics of the 16th to 18th centuries.

The blue-tiled roof is in a quasi-Chinese design, and the large window on the upper floor commands a panoramic view over the Shinsenkyō garden and the Hakone calderas.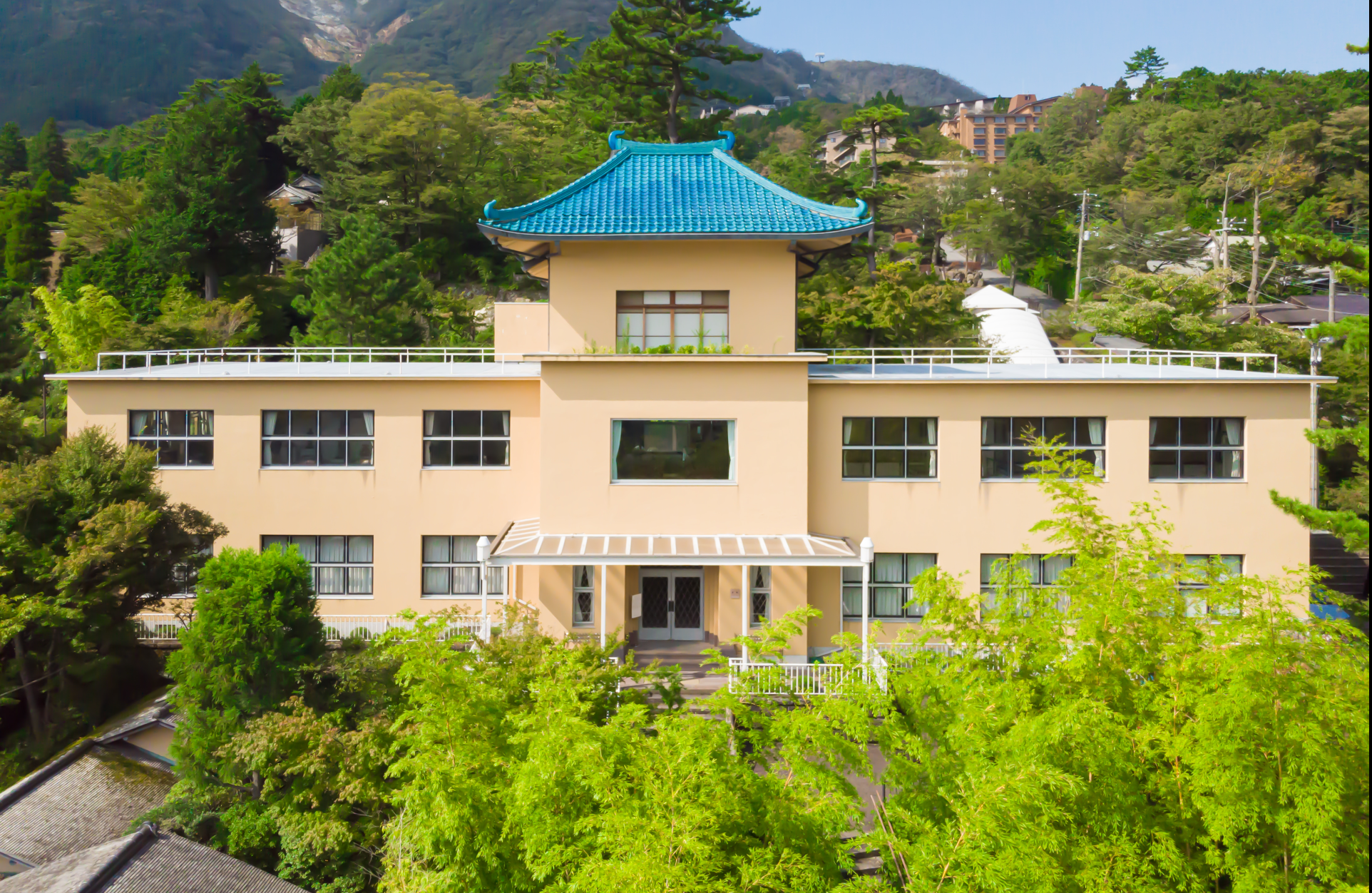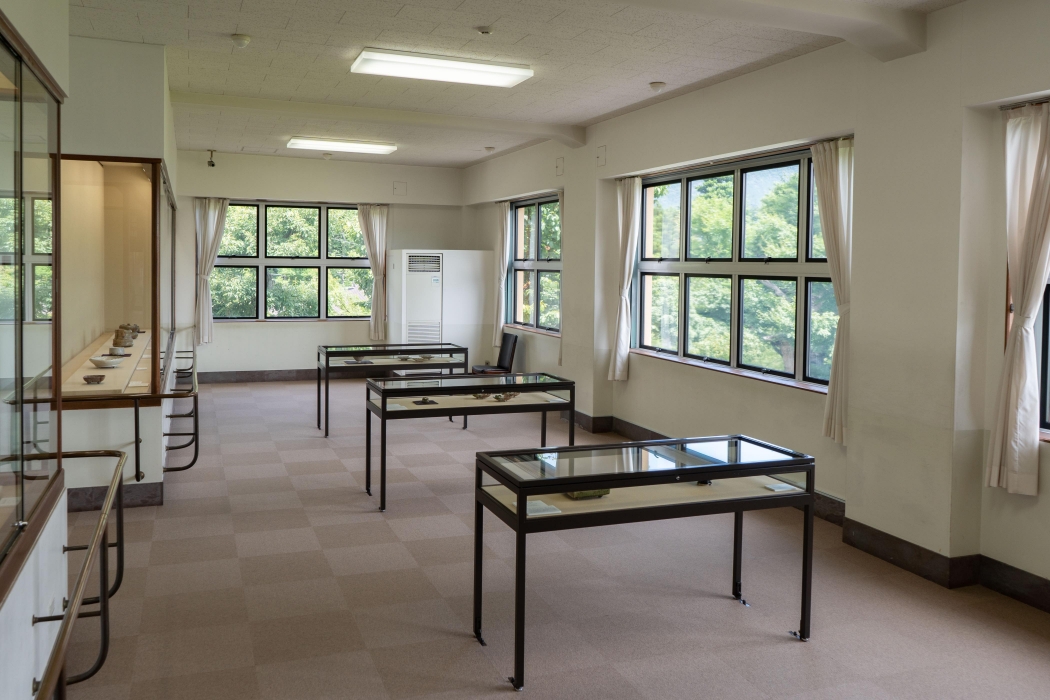 Annex "The world of Okada Mokichi"
「The founder Okada Mokichi — his work and life」

The room presents a portrayal of the founder Okada Mokichi (1882–1955), describing the major achievements and events in his life, which also laid the foundation for MOA Museum of Art in Atami.