Through the Seasons – Spring
Spring's abundant flowers
Every year around the beginning of April, the someiyoshino cherries of Moore Square come into flower and you can enjoy the exquisite view of Sagami Bay above the cherry blossom in full bloom. (above a sea of flowering cherry blossom).
The 'shidarezakura' weeping cherry trees on the green lawn of the museum are at their best from the middle of April.
Towards the end of April the azalea of Zuiunkyo start to blossom. Here on approximately 3,000m2 of rounded hillsides a beautiful mosaic of 3,600 flowers of about 40 different azalea varieties burst into flower in a riot of red, white and pink. In the tea garden the white blossom of the wild cherry variety Oshima-sakura come into bloom. At the end of April the bamboo of the bamboo grove are also sending out their young shoots.
On fine days there is nothing like taking a walk and enjoying the soothing sounds of the wind rustling through the bamboo. After your walk, how about relaxing in the gazebo "Azumaya"?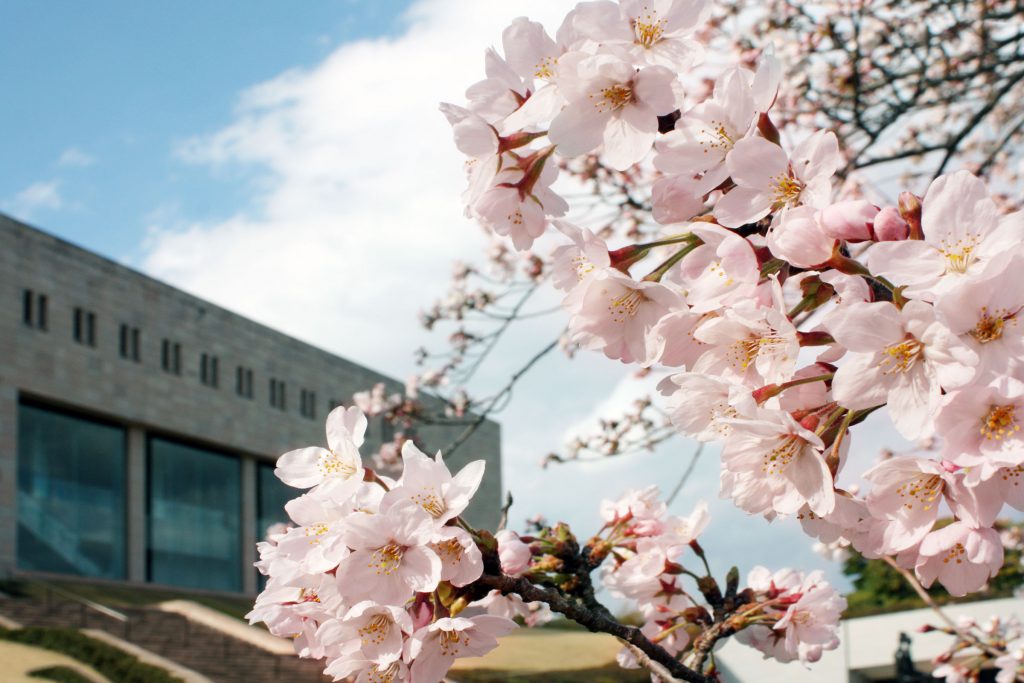 ---