Events
Concert and Performances
Regular Noh Performance Noh Play 'Kakitsubata'
2019.06.22(Sat) 13:30 -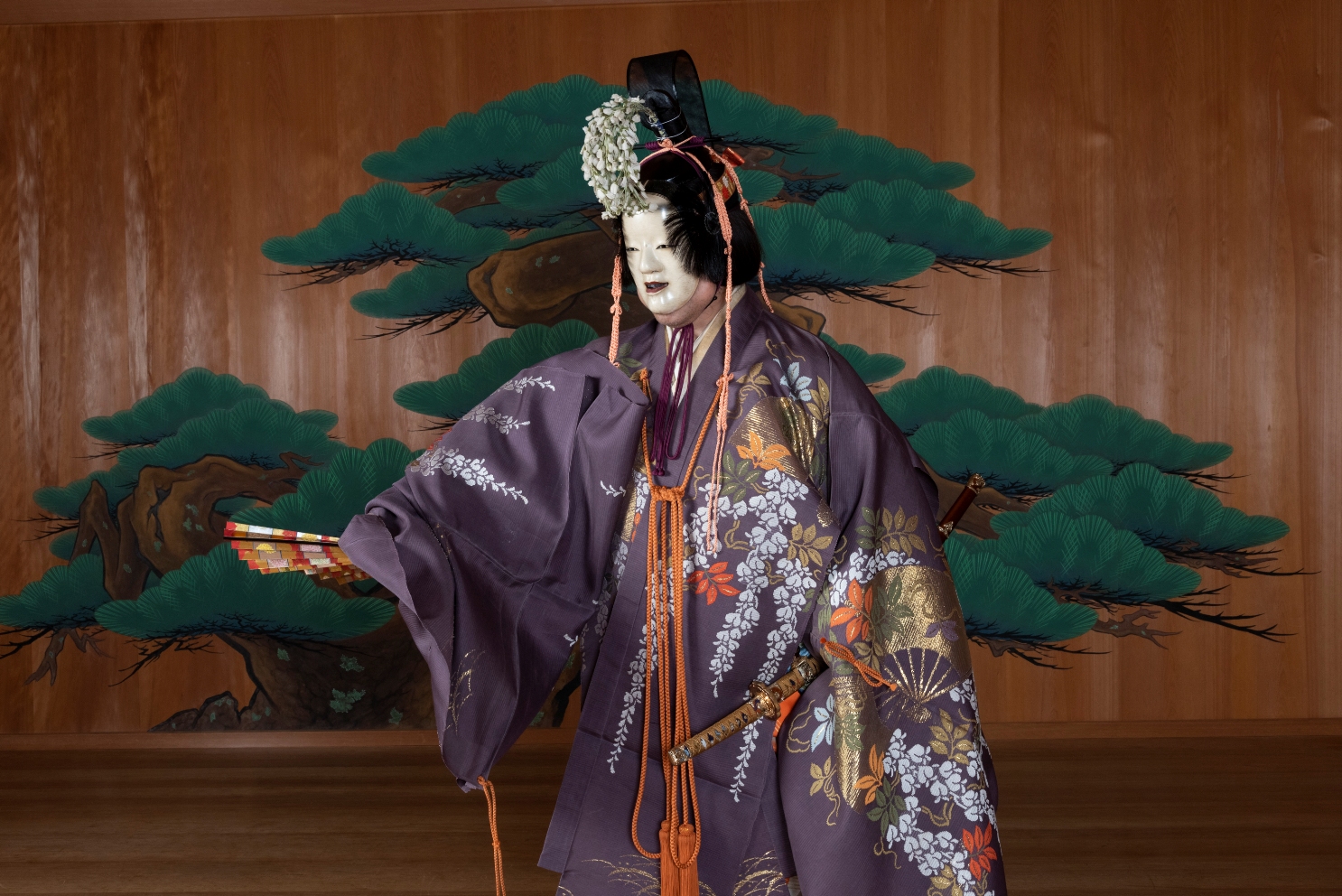 Overview
Noh Play Title & Main Performer: Noh Play 'Kakitsubata'
                Hosho Kazuhide (Hosho schoo)
Kyogen Title & Main Performer: 'Ka-zumo' 
                Nomura Mansai (Izumi school)
◆Ticket Price
SS Seating    ¥8,000 (¥7,000 for Tomono-kai members)
 S Seating    ¥7,500 (¥6,500)
 A Seating    ¥5,000 (¥3,500)
 B Seating    ¥4,000 (¥2,500)
*All ticket prices include general admission to the museum.
*We discount 1,500 yen when you purchase tickets for all three performances (March, June, November performances).
Click here to view Seating Map ➡
〈How To Purchase Tickets〉
*You can reserve tickets by phone or purchase tickets at the museum 2F reception counter. Tickets for the March performance will be released on 12/17 (Mon.). For the June and November performances, tickets will be sold from the beginning of February 2019.
*Using the e+ booking system
 Order your tickets online and pick them up at your local convenience store.  (If you wish to purchase the ticket directly, Family Mart is the only available convenience store.)
*Applications can be made by telephone on 0557-84-2500 MOA Museum of Art Noh Theater
*Transfer Destination: postal checking account 00860-2-187378
MOA Museum of Art Noh Theater.
〈Set Plan〉
Enjoy our Set Plan(Lunch+Noh): 2,500yen-set menu lunch at Hana-no-chaya in the museum tea garden and Noh ticket.  
Click here to check our Lunch+Noh Set Plan Ticket ➡