Exhibitions
The Museum's National Treasure Collection: Ogata Kōrin's Red and White Plum Blossoms
2018.01.26(Fri) - 2018.03.13(Tue)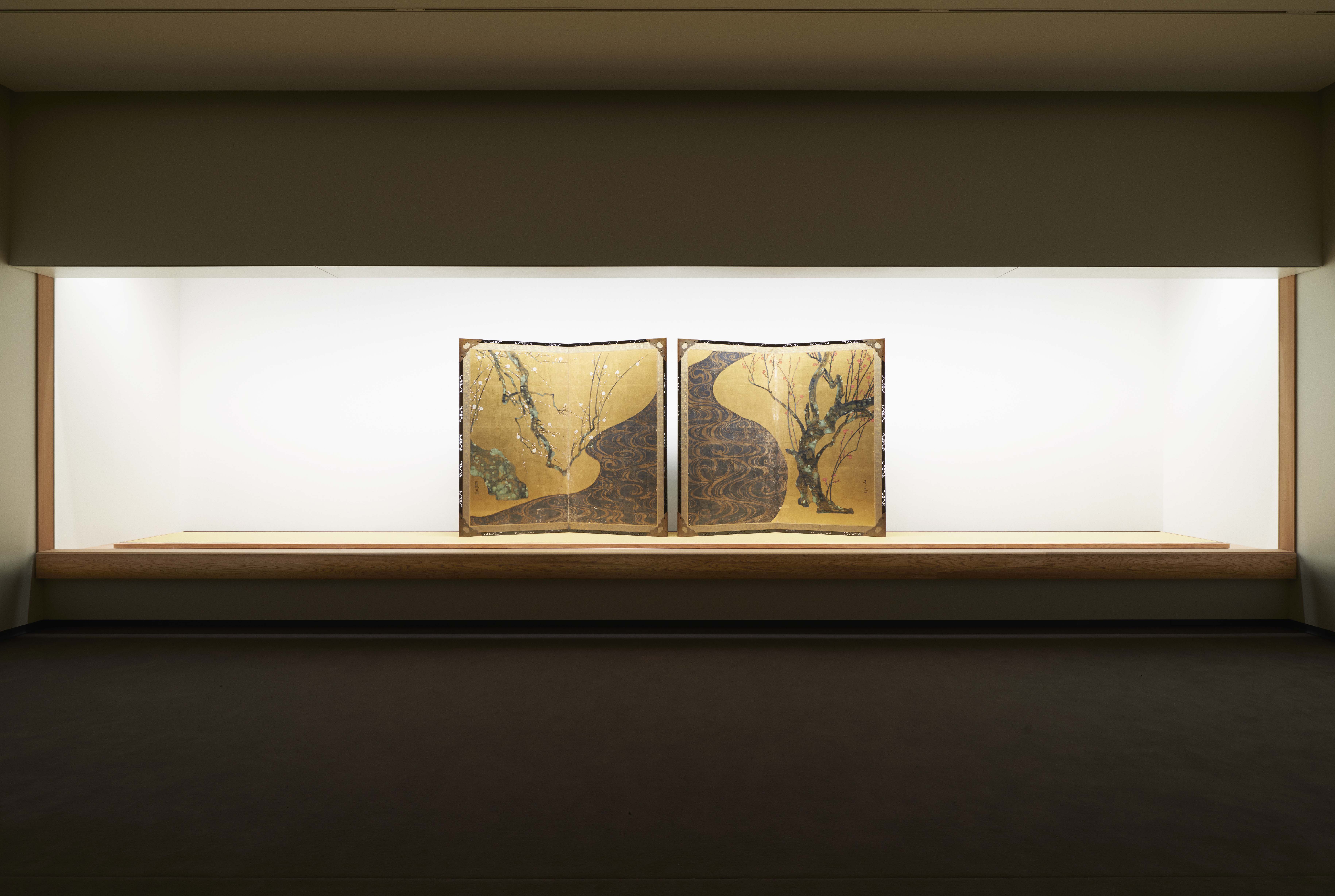 Overview
MOA Museum of Art has an important collection of mainly oriental art from Japan, China and other parts of Asia, brought together by the museum's founder Okada Mokichi (1873-1955).
One of the most notable pieces from the collection is the work of 'Red and White Blossoms' by Ogata Kōrin, a pair of uni-fold screens the artist created in his later life and which are thought to be his greatest masterpiece. The work is acclaimed as one of the finest examples of traditional Japanese art. The screens depict two plum trees—one red and one white—painted using the 'tarashikomi' technique and arranged asymmetrically against a gold-leafed background. The lifelike nature of the plum trees contrasts with the stylistically contrived depiction of the plum blossoms and flowing water.
This exhibition is a chance to see at one time three National Treasures from the Museum's collections: Ogata Kōrin's 'Red and White Plum Blossoms' screens; the 'Tea-leaf Jar with design of Wisteria' by the grand master of Kyo-yaki ceramic ware, Nonomura Ninsei; and the 'Tekagami Kanboku-jo,' one of the three greatest albums of exemplary calligraphy.
This is a perfect time to enjoy the essence of Japanese and oriental art amidst the fragrance of Atami's plum trees, which are in full bloom in this season.
◆Special Event
Curator's Art Seminar
Ogata Kōrin: his career as a painter and the Red and White Blossoms
Date: Sunday February 11, 2018
13:30-14:30
Venue: The Noh Theater (inside MOA Museum of Art)
Admission: Free (Museum admission fee applies)