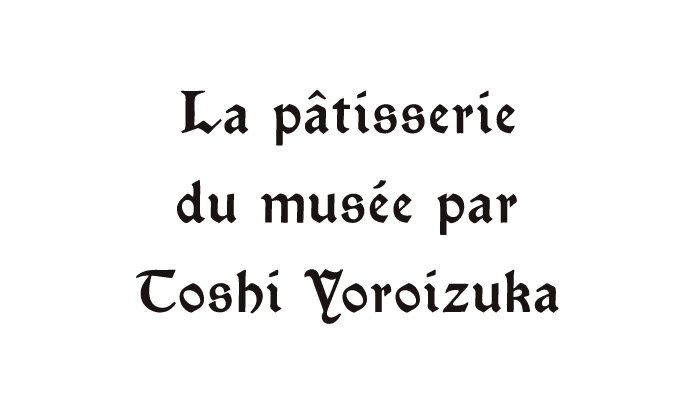 Supervised by an internationally acclaimed patissier, Toshihiko Yoroizuka.
Yoroizuka spent 8 years in Europe, mastering the art of patisserie. He became the first Japanese "chef patissier" at a Michelin 3-star restaurant in Belgium. With his deep and passionate appreciation of European traditions and cultures, Yoroizuka produces enticing sweets with elegance.
His passion extends to truly tasteful sweets made from genuine ingredients. To help ensure a supply of fresh ingredients, he runs his own Yoroizuka Farm in Ichiyajo, Odawara, and a 100% organic cacao farm in Ecuador, helping local agricultural communities to thrive.
La Pâtisserie du musée's ample seating overlooks the Museum garden. Enjoy our specialty desserts - blackcurrant mousse cake Cassis, pistachio-rich mousse Bernard, and baked cheesecake with a hint of cognac Fromage, for example.
A delight both to your eyes and your taste buds, these sweets will make your short break at La Pâtisserie du musée a heavenly moment to share.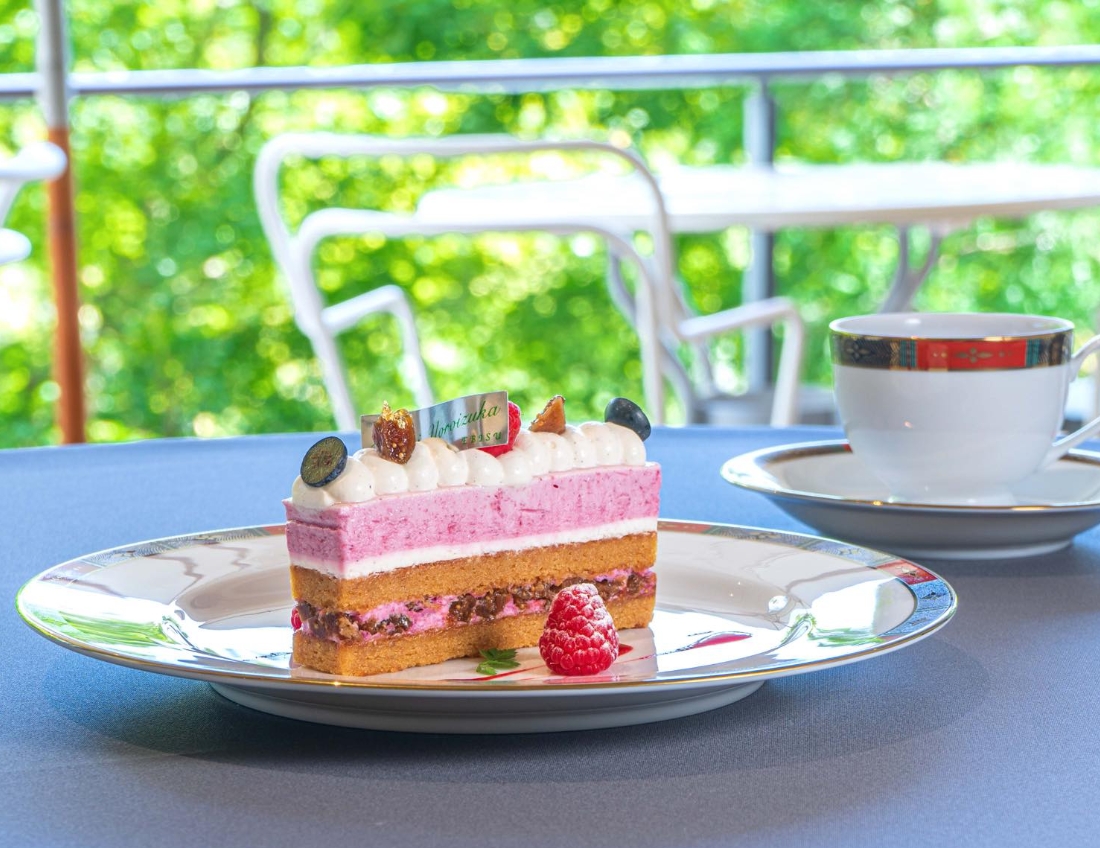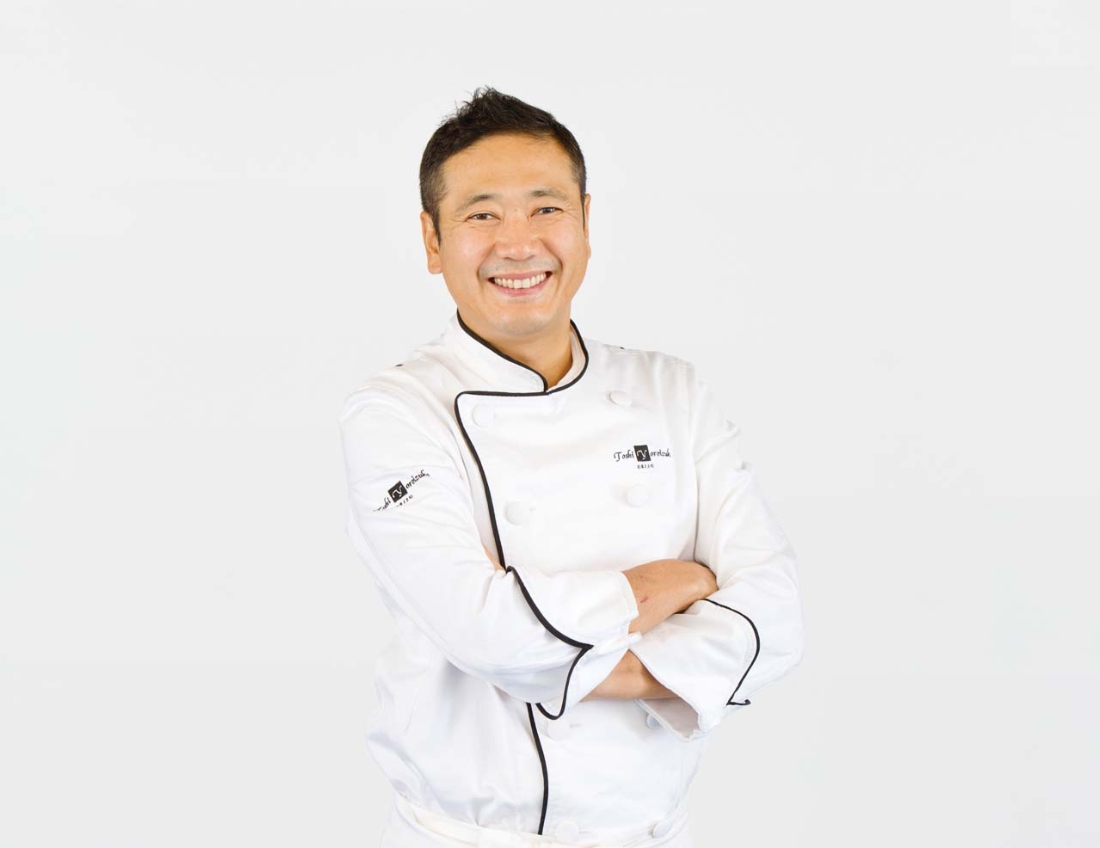 Toshihiko Yoroizuka
Born in 1965, Yoroizuka grew up in Kyoto and apprenticed in hotels in the Kansai region. He spent 8 years in Europe further training in cake making, and won the 2000 INTERSUC competition in Paris. Subsequently, he worked at a Michelin 3-star restaurant in Belgium, Bruneau, as a chef patissier. Back in Japan, he launched his own brand Toshi Yoroizuka in 2002. He opened one of the world's first cocoa production farm in Ecuador in 2010, named after him "Toshi Yoroizuka Cacao Farm." In 2013, he was appointed as a goodwill ambassador to promote French tourism in Japan. His desserts were served at the banquet celebrating the 40-year partnership between the ASEAN and Japan. In 2016, he opened his flagship shop Toshi Yoroizuka Tokyo.
Special design crockery inspired
by Murose Kazumi's lacquerware
Delicately presented cakes and hot drinks at La Pâtisserie du musée par Toshi Yoroizuka are served using special plates and cups, designed based on Living National Treasure artisan Murose Kazumi's urushi-ware plates with maki-e "Seika" (quintessence). Murose himself oversaw the crockery design especially for La Pâtisserie du musée.
It is also available for purchase from the pâtisserie and at the shop. Lovely items to add colors to your home life!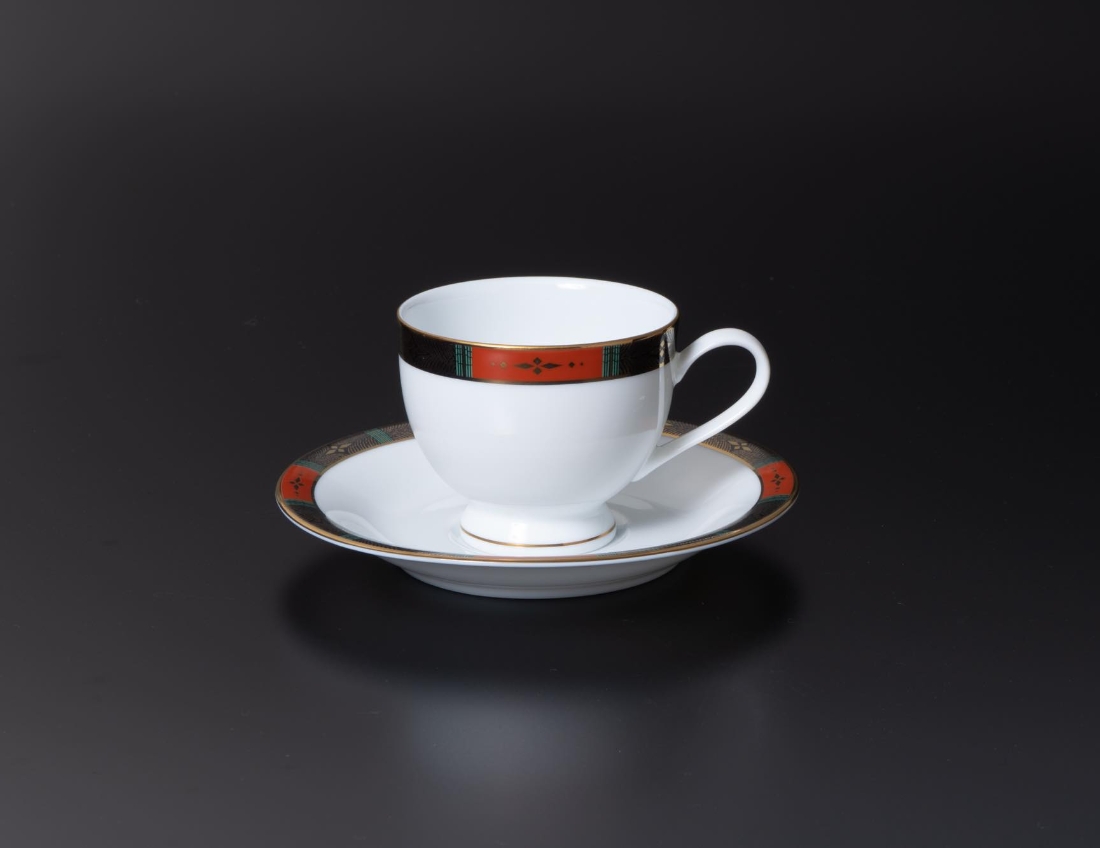 MENU
【New】Seasonal Fruit Parfait1,800 yen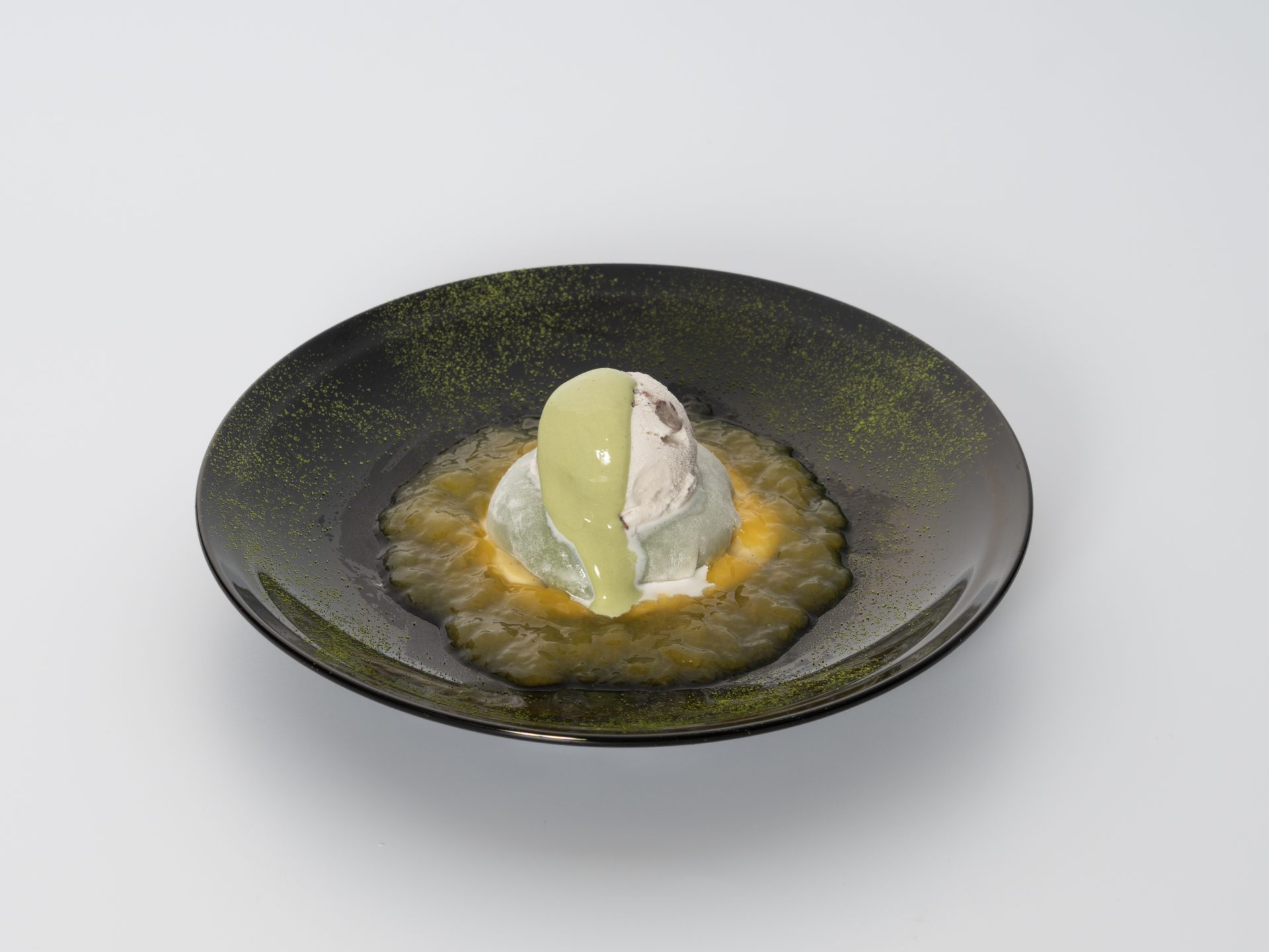 【New】Matcha Japanese Dessert1,500 yen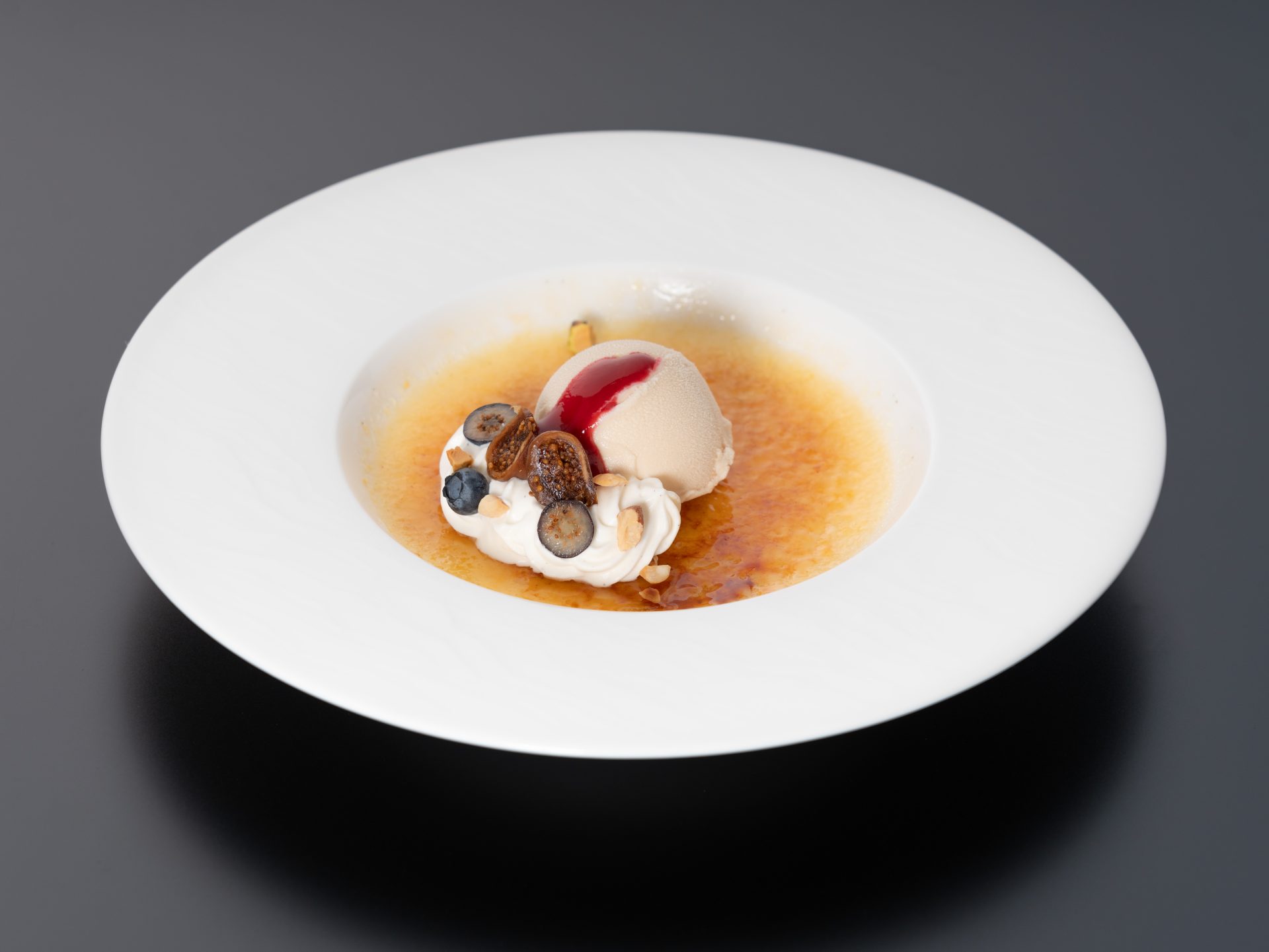 【New】Brûlée atami1,400 yen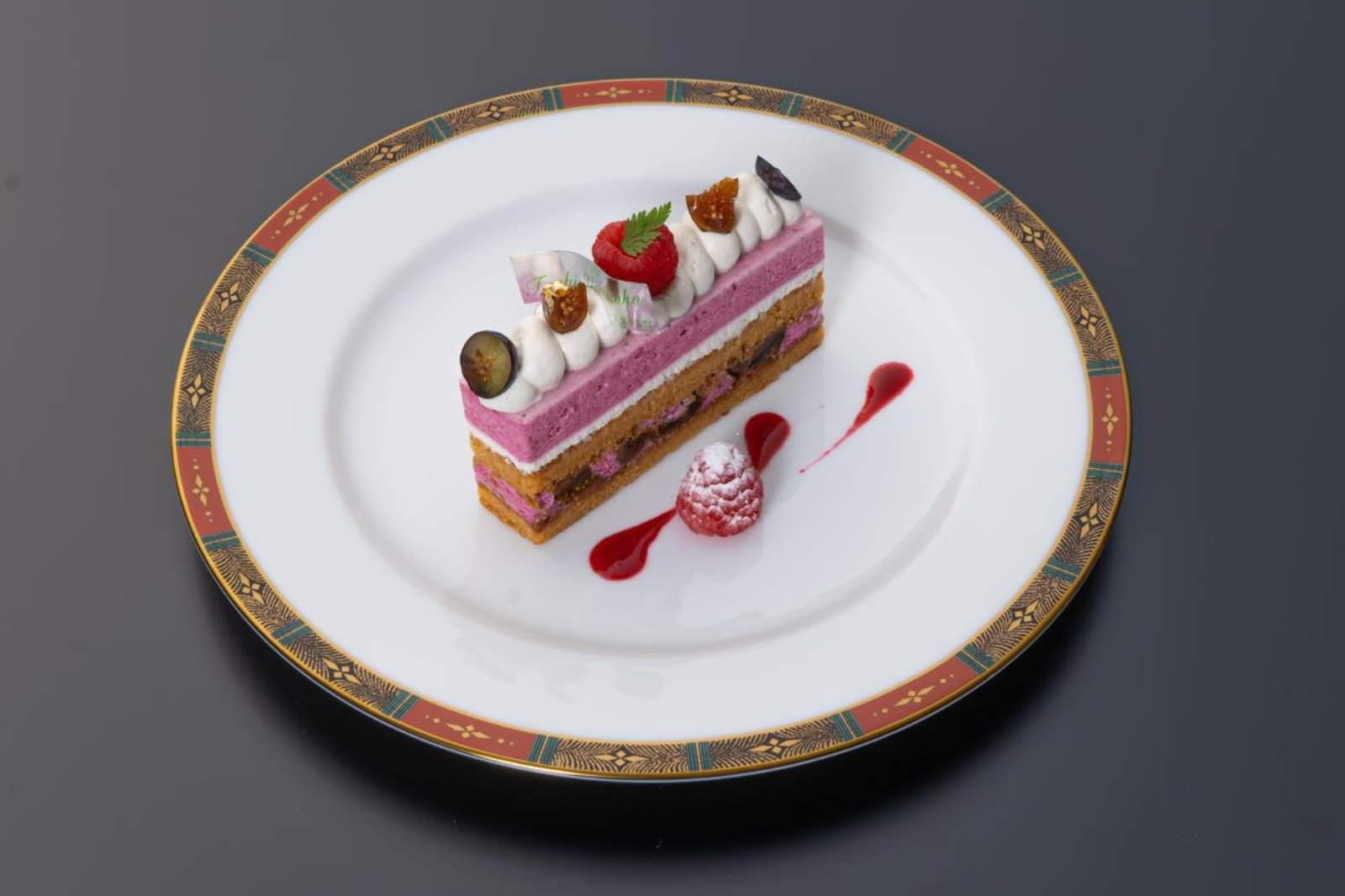 Cassis860 yen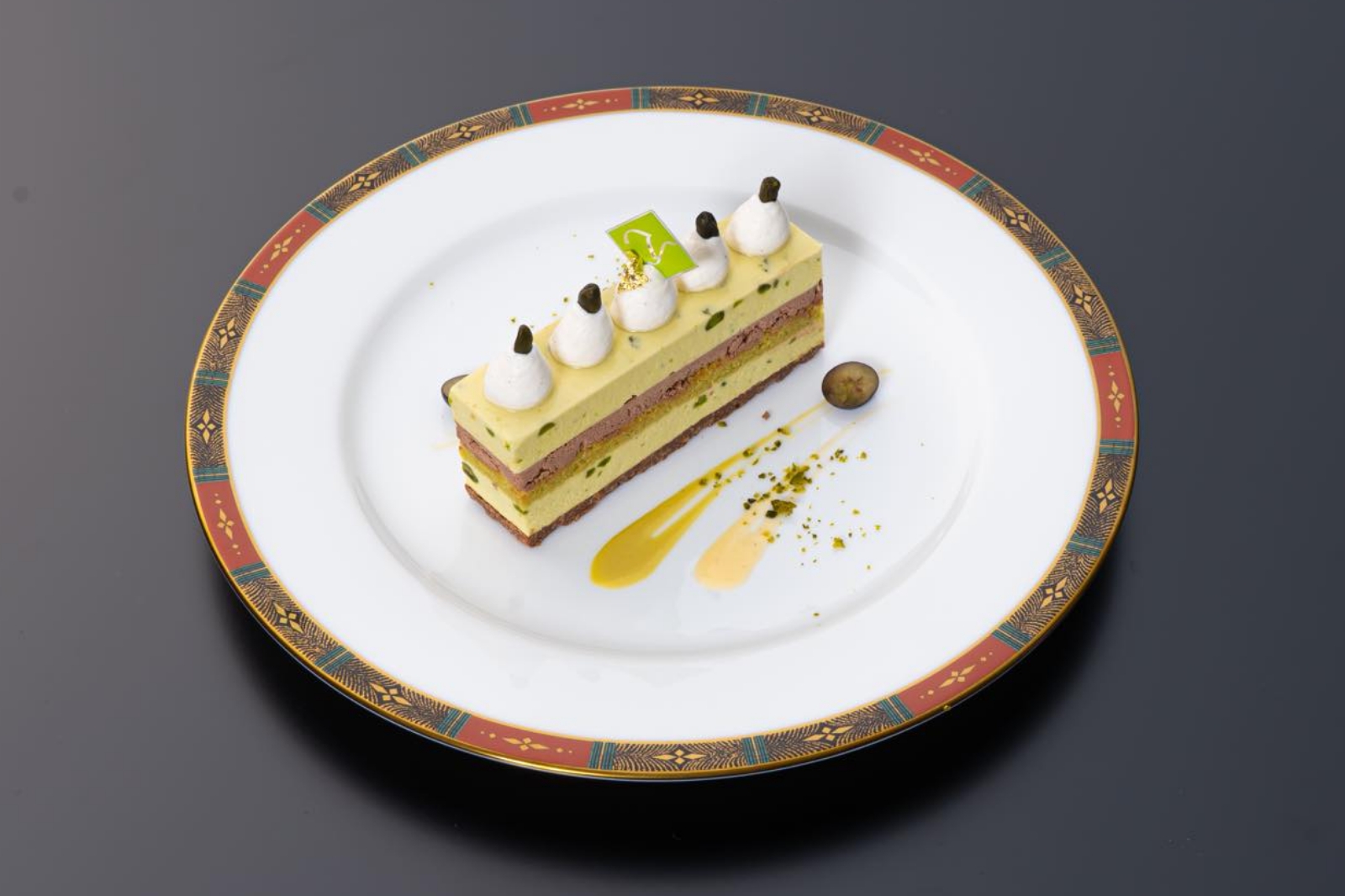 Bernard860 yen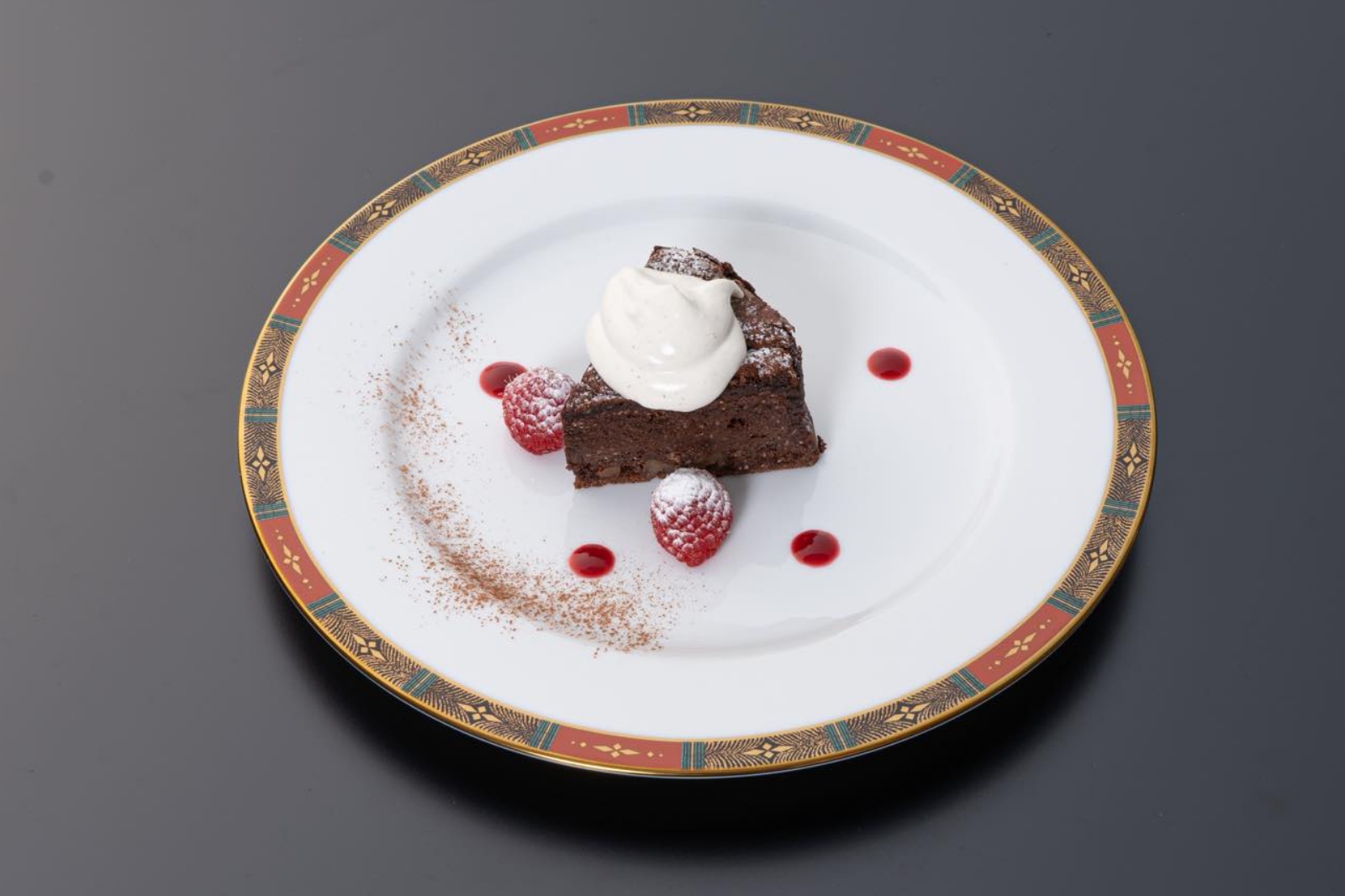 Classic chocolat720 yen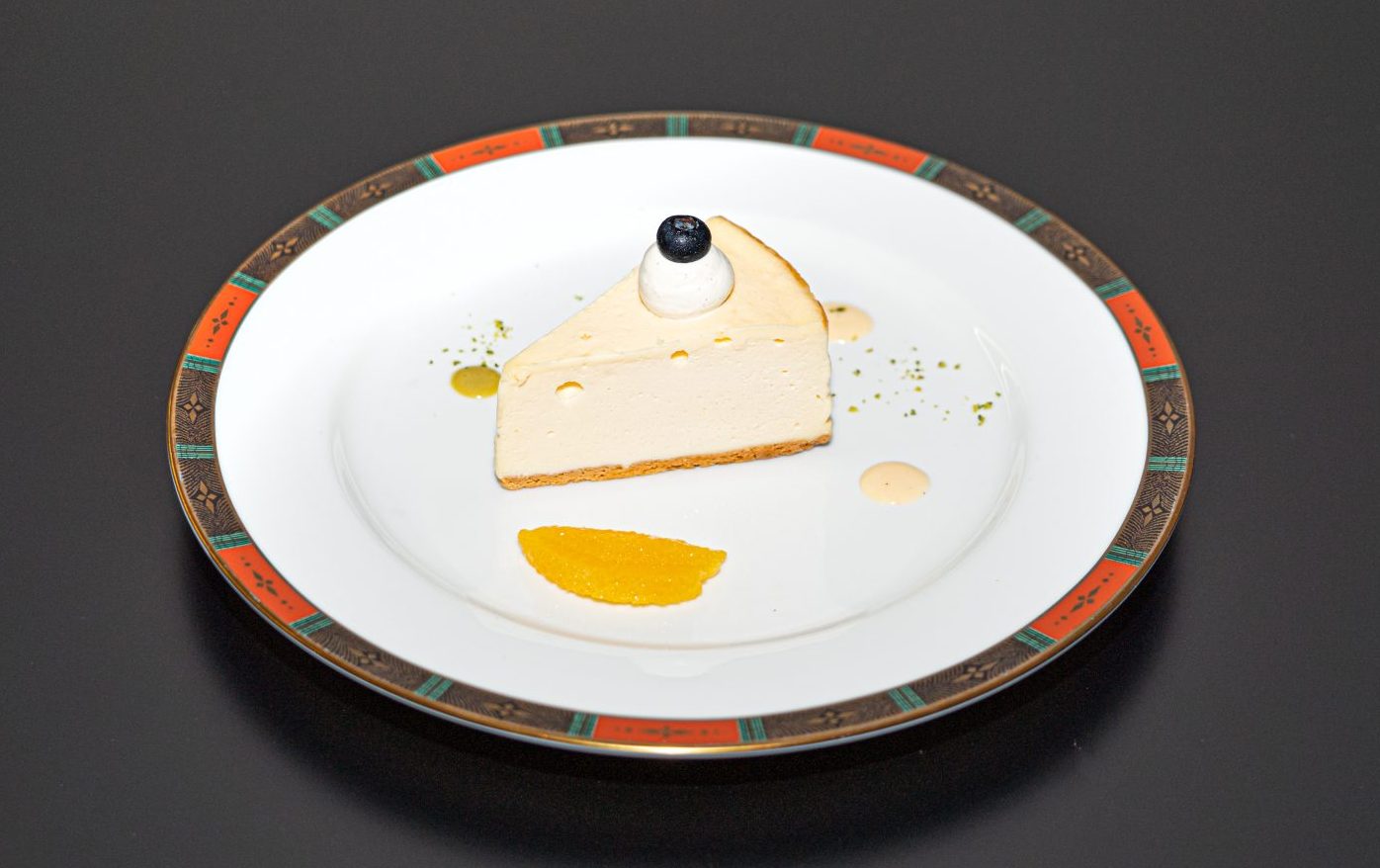 Fromage cuit720 yen
Croque monsieur1,230 yen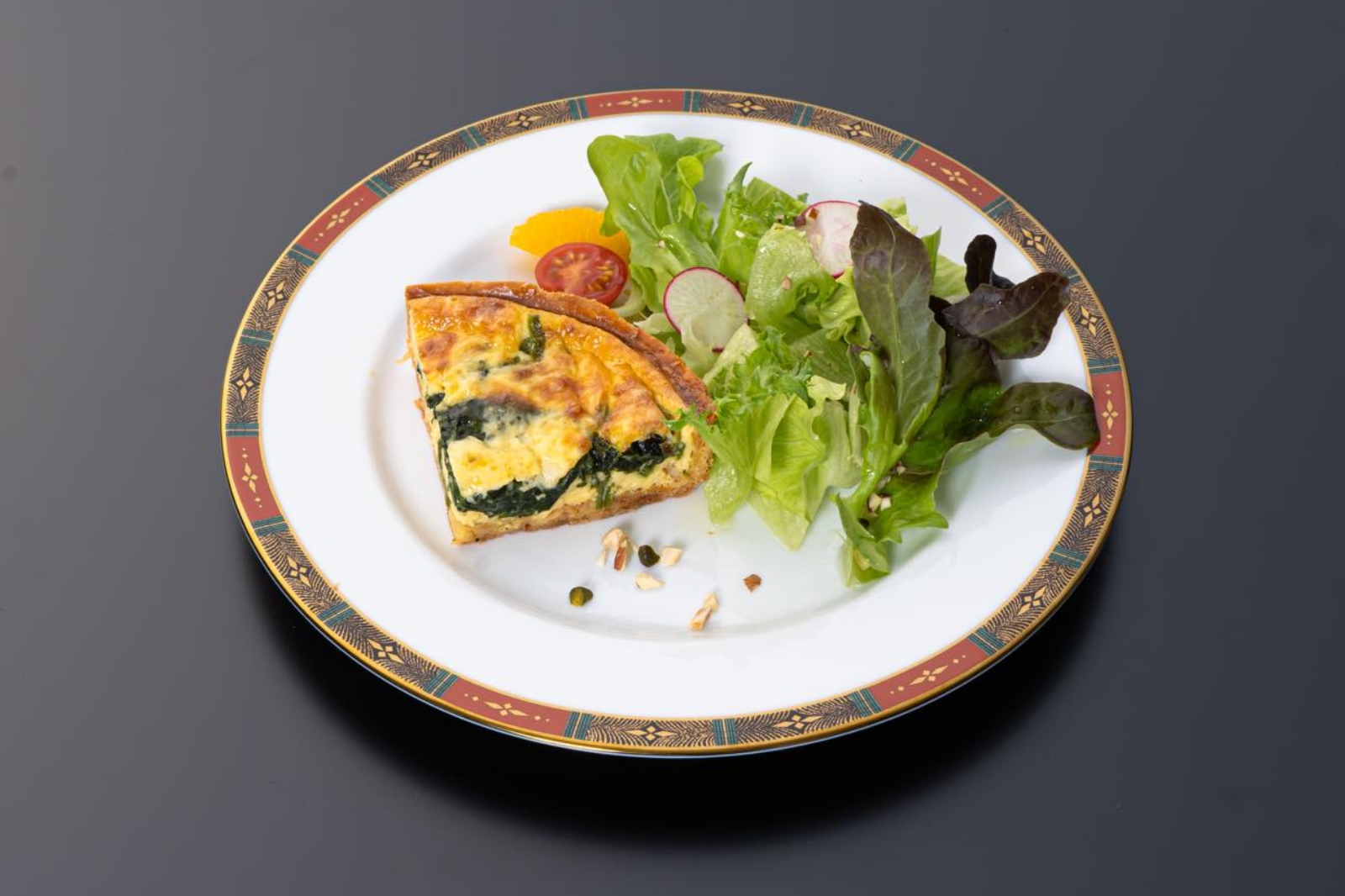 Quiche1,230 yen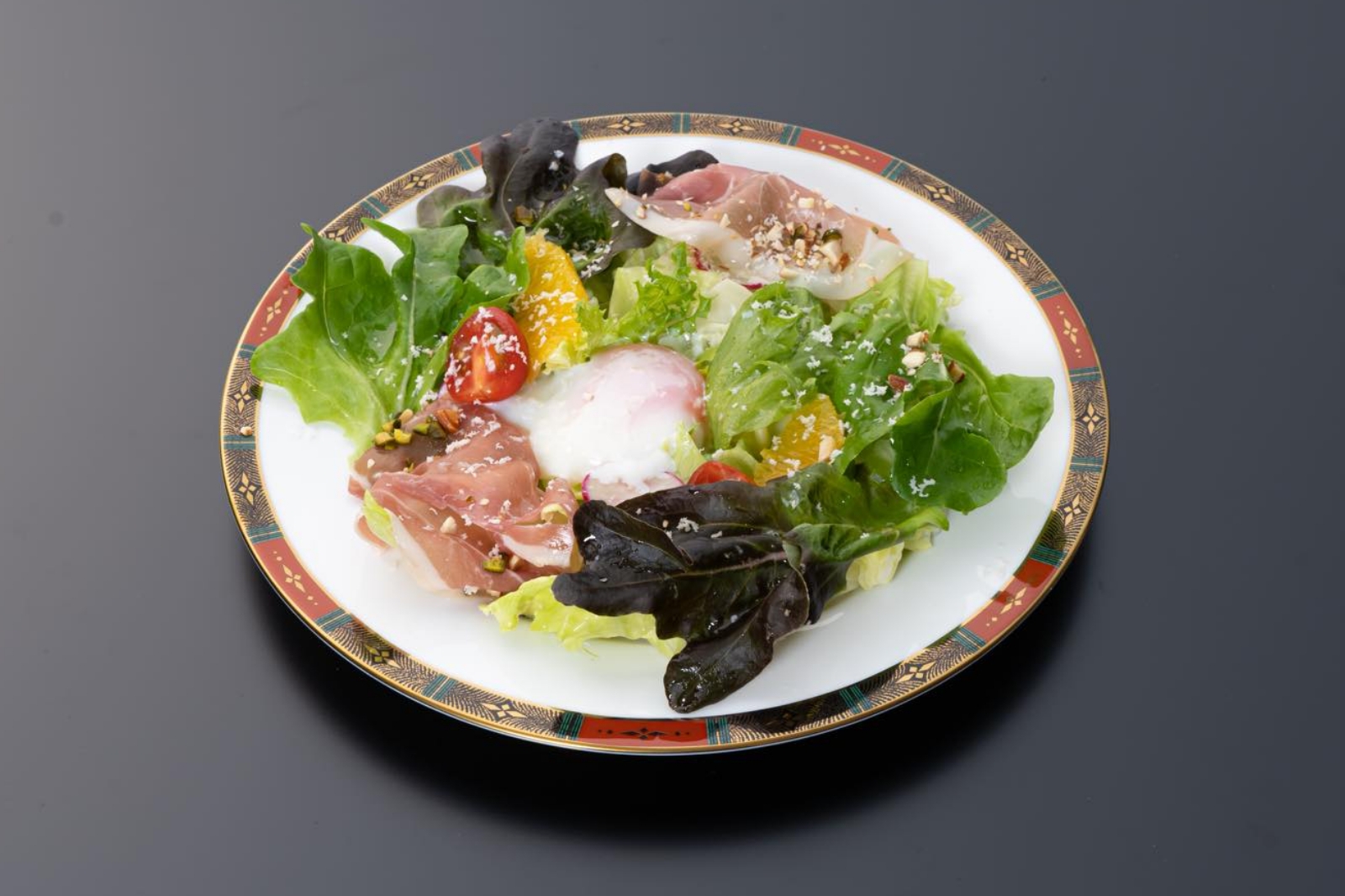 Locally-sourced organic green salad1,000 yen
CAKES
[New] Seasonal Fruit Parfait

¥ 1,800

Fruit parfait topped with peach compote, blueberry ice cream, milk ice cream, and fresh cream. Fruit varies according to the season

[New] Matcha Japanese Dessert

¥ 1,500

A delectable mochi in matcha flavor, filled with Shizuoka-matcha custard cream and topped with azuki ice cream on the bed of mandarin orange jelly for a refreshing finish

[New] Brûlée atami

¥ 1,400

A creamy and sumptuous crème brûlée made using rich Madagascar vanilla beans. Topped with a crispy, bittersweet caramel and fresh cream, with sprinkles of blueberries and nuts. The bright-colored framboise sauce adds the refreshing final touch

Cassis

¥ 860

Sweet blackcurrant mousse with a hint of zest, matched with caramel flavored base, richly textured with dry fig

Bernard

¥ 860

Rich pistachio mousse matched with crispy crepe flakes Feuillentine

Classic chocolat

¥ 720

Chocolate cake using 65% Ecuador cacao with rich aroma of chocolate with coconut and walnuts

Fromage cuit

¥ 720

Baked cheesecake using fragrant cream cheese and fresh cream for your light refreshment
*Specialty coffee uses JAS-certified organic coffee beans from Brazil, Colombia, East Timor and Peru.
*Salad mainly composed of locally-sourced organic vegetables.
*The salad contains peanuts.
*The prices are inclusive of taxes.
Over View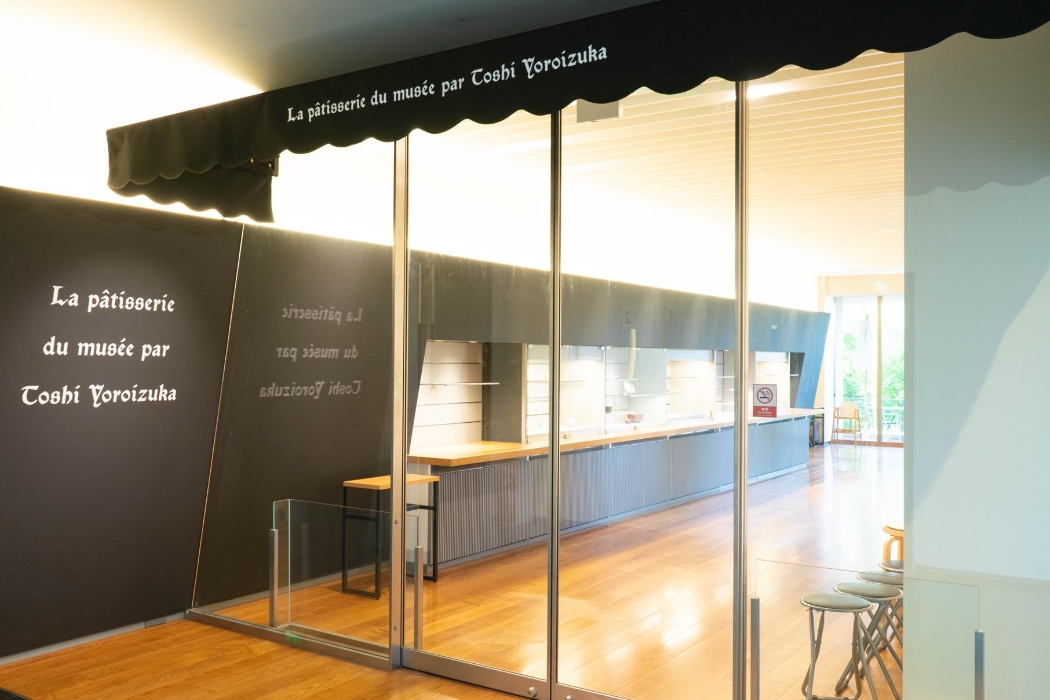 | | |
| --- | --- |
| Opening hour | 11:00 - 16:00 (order before 15:30) |
| Closed | Thursdays and days of Museum closure (between major exhibitions, some national holidays and new year's holidays) |
| Place | 1F (Floor map) |
| Reservation | Incompatible |
Restaurants and Cafe
Links