Exhibitions
Ingenious Matabei The Tale of Yamanaka Tokiwa
2019.08.31(Sat) - 2019.09.24(Tue)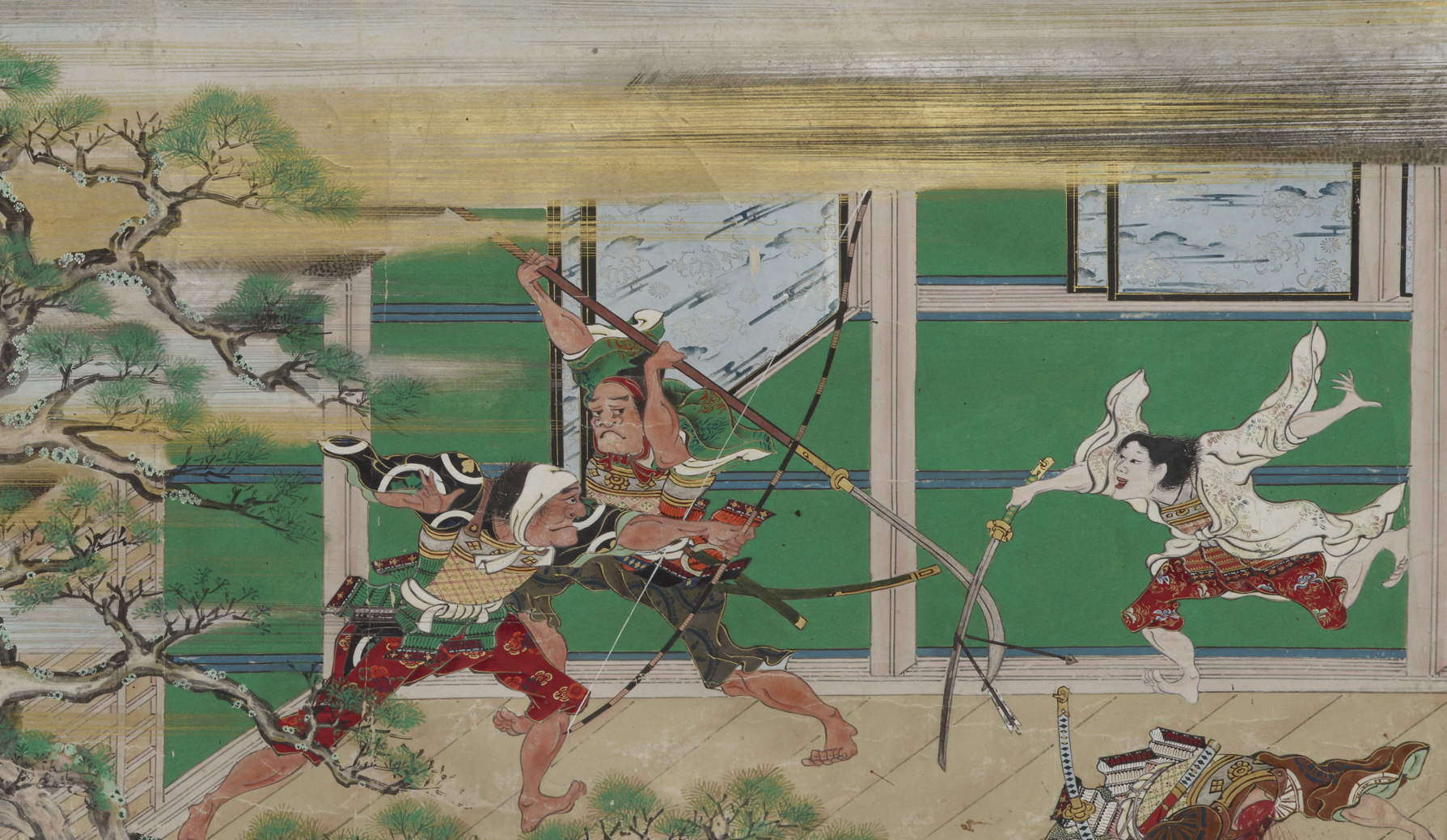 Overview
Iwasa Matabei (aka Katsumochi, 1578-1650) was an influential figure in Japanese painting. People loved his characteristic depiction of figures with roundish elongated faces, and his style that combined Japanese and Chinese drawing methods became very popular.
Matabei created several storytelling scrolls, of which The Tale of Yamanaka Tokiwa is considered to be the most vibrant and powerful piece, with a high degree of his involvement. The story features a legendary samurai warrior, Yoshitsune, and his mother Tokiwa, who meets a tragic fate. Comprising 12 scrolls, the story unfolds over 150 m of elegant illustrations. The entire series is on display at the exhibition, showcasing the artist's alluring talent.
◆The Tale of Yamanaka Tokiwa, the important cultural property
The Tale of Nakayama Tokiwa was one of the popular titles of the Jōruri theater in the 17th century. Categorized as otogi-zōshi style narrative literature, the story is based on the legends of Minamoto no Yoshitsune (Ushiwaka in the story). The narrative texts among the illustrations suggest that the scroll is based on the original theatrical script. This epic tale consists of 12 scrolls, stretching over 150 m in total.
Ushiwaka leaves for the northern territory of Japan, and his mother, for the want of seeing her son once again, follows his path but inadvertently falls into the hands of pirates in Nakayama. Ushiwaka comes to know of his mother's fate and takes revenge.
This series is considered to be the most vibrant and powerful of Matabei's scrolls, most of which is attributed to the artist himself. Matabei's distinctive brushwork is evident throughout, particularly with its excellent depiction of the backgrounds and people's customs, seen in Volumes two and three. The scenes of Tokiwa and her lady-in-waiting under attack by the thieves in Volume 4 and Ushiwaka slaying the culprits in Volume 9 are depicted vividly, conveying the characteristic features of his painting. His genius is also found in the technique deployed to express the suspense and emotions through the objects in the scenes. Some graphic patterns are believed to be taken from classic paintings, suggesting that Matabei was well-versed in this genre as well.
Its provenance extends back to Matsudaira Nobunori, the first lord of Tsuyama Domain (Okayama prefecture). The work became publicly known when the properties of the Matsudaira family were put to auction in 1925, then in 1928, the famous publisher Hasegawa Minokichi acquired it, alarmed that, otherwise, it was going to be sold to a German collector. Hasegawa made the Tale of Yamanaka Tokiwa by Iwasa Matabei widely known in Japan, which arose the enthusiasm for this somehow elusive artist and his extraordinary paintings from the 17th century.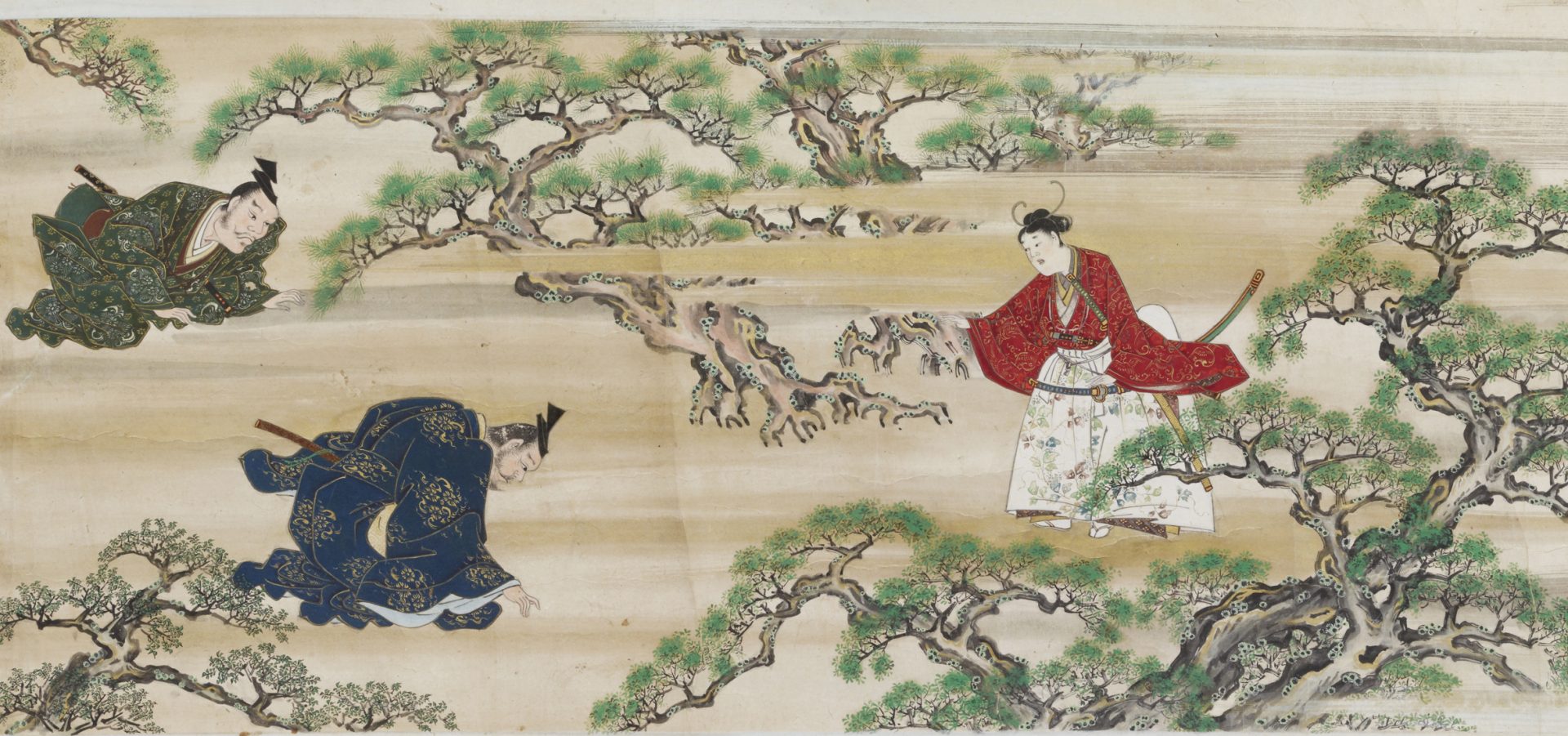 THE TALE OF YAMANAKA-TOKIWA  VOL.1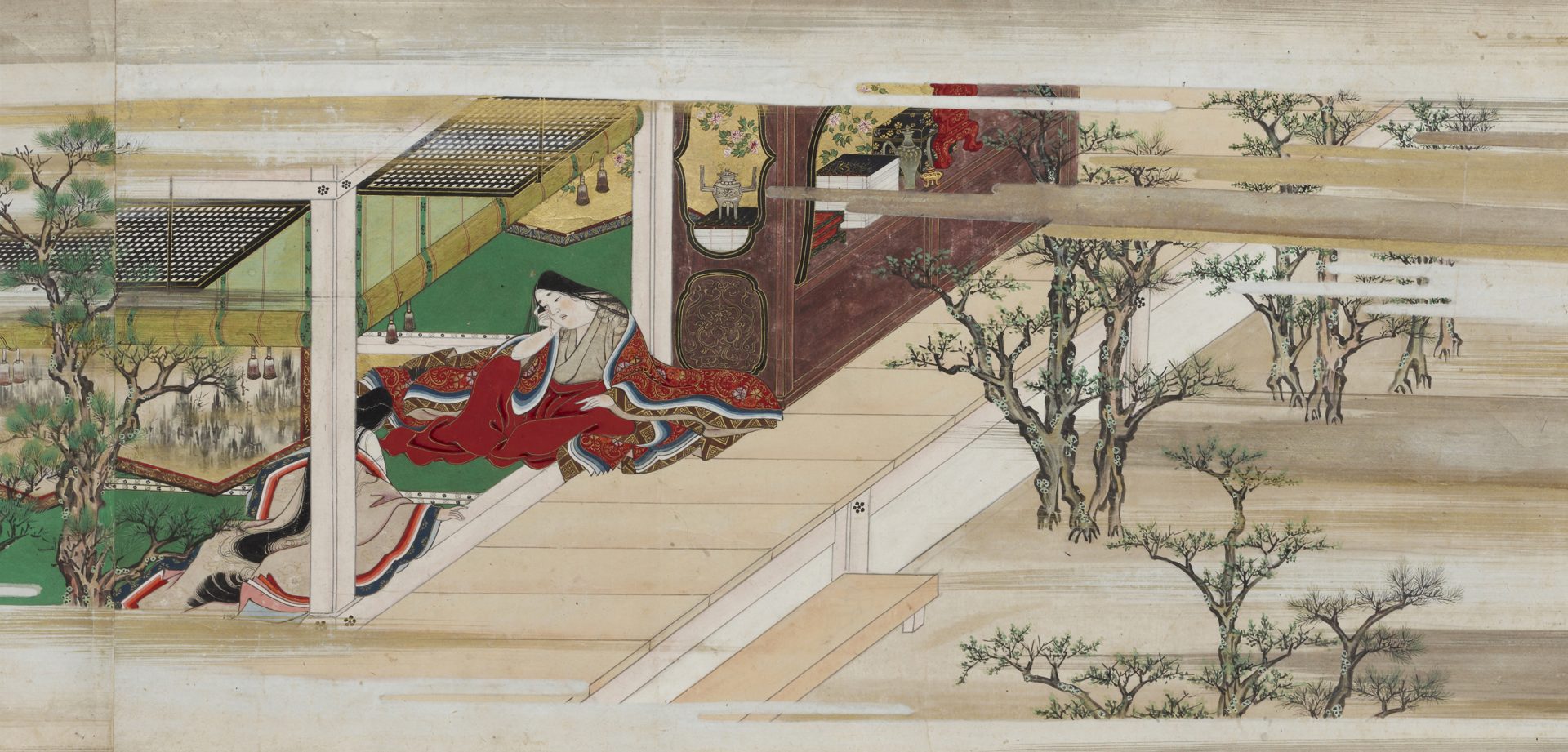 THE TALE OF YAMANAKA-TOKIWA  VOL.2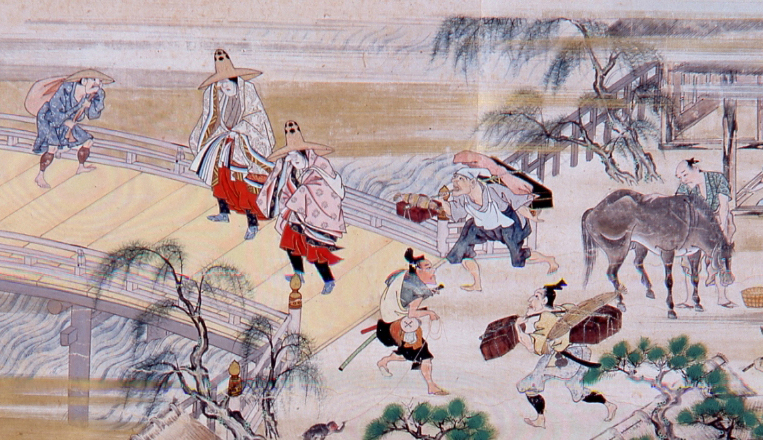 THE TALE OF YAMANAKA-TOKIWA  VOL.3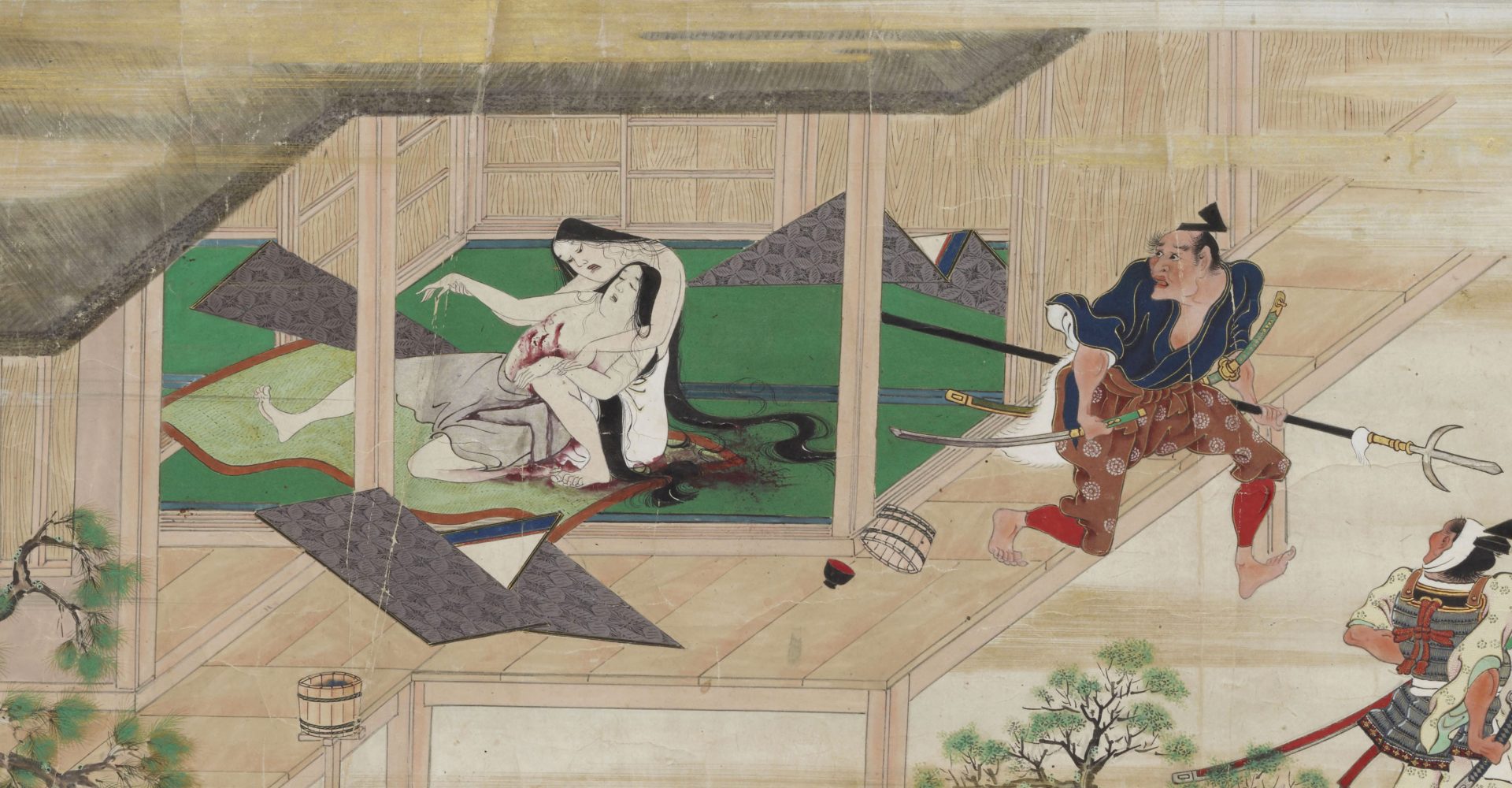 THE TALE OF YAMANAKA-TOKIWA  VOL.4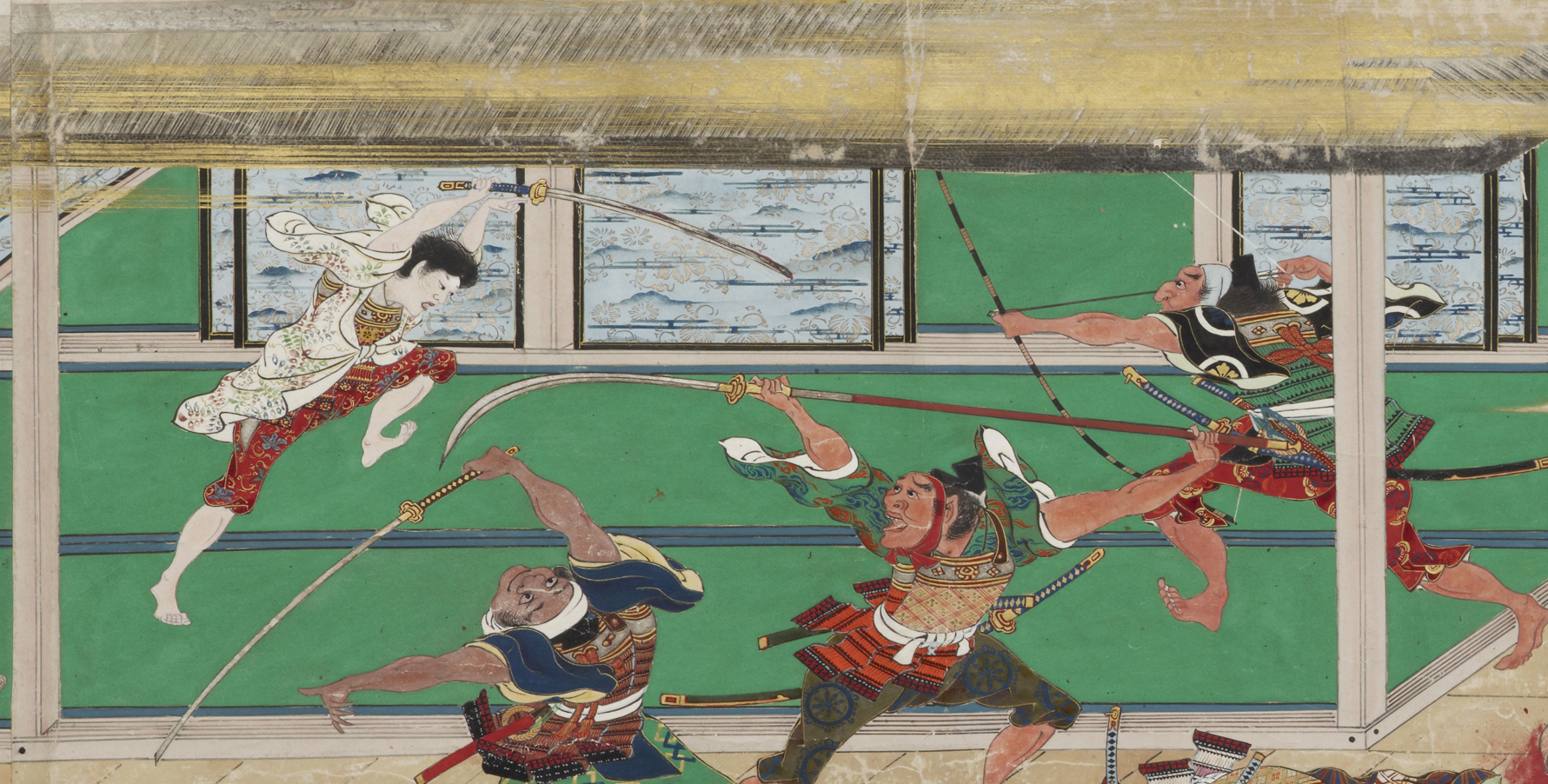 THE TALE OF YAMANAKA-TOKIWA  VOL.9

THE TALE OF YAMANAKA-TOKIWA  VOL.11