Events / Pick Up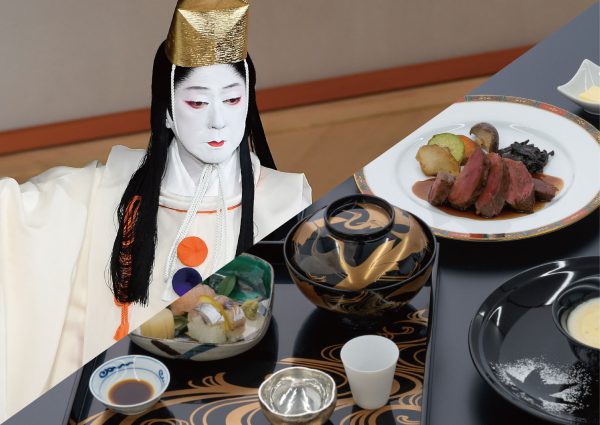 Event
Kōgei Dining
2021.11.21|Sun| - 2021.11.25|Thu|
Our Kōgei Dining is an applied mode of appreciation designed to bring out the unique aesthetic value of kōgei crafts through experience as opposed to observation. The perception and understanding of, and approach to, nature shared among the Japanese—the Japanese philosophy of nature—is the central theme for many forms of arts that enrich our day-to-day lives in Japan, such as washoku the Japanese cuisine, kōgei the homegrown craftwork, and the nation's indigenous performing arts.
This event offers an exclusive opportunity to fully appreciate this special mode of appreciating nature in the form of a dinner party, where guests enjoy meals representing a local cuisine of the Hakata district, Kyushu, prepared using locally-sourced organic produce, served on exquisite kōgei tableware so that they can appreciate its 'beauty' in utility. In Atami, we present a buyo performance by Bando Tamasaburo, a Living National Treasure in this traditional stage art. In Fukuoka, the event is organized in tandem with the Japan Traditional Art Exhibition (tour in Fukuoka), with opportunities to casually talk with prominent kōgei artists/artisans as well as a talk show with Imaizumi Imaemon, Suzuta Shigeto, and Fukushima Zenzō. You can browse and purchase kōgei crafts at both events.
Another Living National Treasure in urushi art, Murose Kazumi, says, "when we create, we always think of those who will take our work into their hands and use it—our genuine wishes for their wellbeing and happiness are imprinted in the crafts; this is what kōgei represents." Works of kōgei can mediate the delight in beauty between its creator and user. In other words, they facilitate an intangible communication between the two as the user comes to appreciate the creator's dedication. 
[Atami event] Coordinated experience of buyo, kōgei, and washoku
at MOA Museum of Art (26-2 Momoyamacho, Atami)
Sun. Nov. 21 to Thu. Nov. 25, 2021
from 9:30 to 17:00 (on Nov. 25, from 9:30 to 19:00)
Tickets: 78,000 yen (incl. tax) [* 95,000 yen for the Nov-25 program]
[Fukuoka event] Coordinated exhibition, meal, and talk show
at Japanese course restaurant SAGANO (2-21-19 Sumiyoshi, Hakataku, Fukuoka)
Sat. February 5, 2022 (one day only)
from 16:00 to 20:30
Ticket: 120,000 yen (incl. tax)
Support people of the Tohoku region
People of Fukushima and their local industries still suffer from the unfounded fear among the general public in relation to the Fukushima Daiichi aftermath. As our contributions to the support for them, we work together with the region's Aizunuri urushi-ware artisans to create bowls and meal trays for Kōgei Dining. For the meals, we will serve the sake from the local brewery, the label MUISHIN.