Events
The 4th Kōgei Dining
2022.11.22(Tue)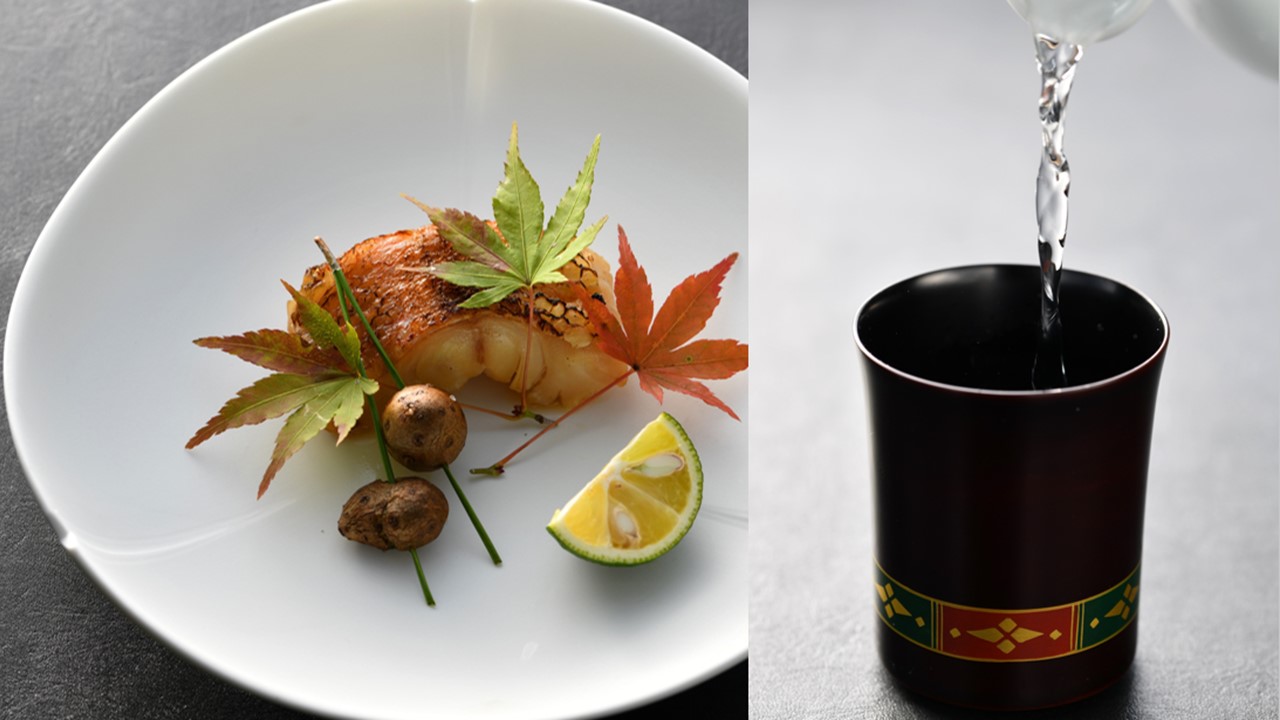 Overview
Kōgei Dining has been offering an experience-oriented program as part of the Japan Cultural Expo since 2019.
As it is expressed in the Expo theme "Humanity and Nature in Japan," many forms of arts in Japan have been enriched by the ways in which people have understood and appreciated nature over generations. Most prominent examples of this are seen in the Japanese cuisine, kōgei (crafts), and traditional performing arts.
This program offers participants an exclusive opportunity to fully appreciate the beauty of the crafts in their "practical use" through the staging of an elaborate meal.
It also provides an opportunity to enrich the experience through conversations with some of the kōgei artists who support this initiative. The event is to be enjoyed not only by being better acquainted with the art of crafting with curation by the creators themselves, but also by purchasing the works of kōgei craft and using them in everyday life.
MOA Museum of Art hosts some eateries on site as part of its promotional initiative of culinary culture. Its restaurants Hana-no-Chaya and Patisserie by Toshi Yoroizuka, among other establishments, mainly use organic produce and serve dishes that are full of the local savor of Atami.
This year's event will be arranged around a meal served using urushi-lacquered vessels created by Living National Treasure artist Murose Kazumi and Aizu urushi lacquerware, as well as kōgei craft items by artists from the Kanto region and central Japan. Also, a unusual duo of the world renowned pianist Martha Argerich and Kanze-school principal nō performer Otsuki Bunzō (Living National Treasure title holder) will present a unique joint performance.
[Atami event] Coordinated experience of buyo, kōgei, and Japanese cuisine (scheduled as of March)
at MOA Museum of Art (26-2 Momoyamacho, Atami)
Tue. May 31, 2022 from 14:00 to 19:30
Book your place for the Atami event here *the page is in Japanes
[Fukuoka event] Coordinated exhibition, meal, and talk show
at Japanese restaurant SAGANO (2-21-19 Sumiyoshi, Hakataku, Fukuoka)
Tue. Nov. 22, 2022 from 16:30 to 20:00
Book your place for the Fukuoka event here *the page is in Japanese
[Hiroshima event] Coordinated exhibition, meal, and talk show
at UEDARYU WAFUDO by the Ueda Soukoryu (2-10 Furue Higashimachi, Nishiku, Hiroshima)
Sat. Mar. 4, 2023 from 13:30 to 17:30
Book your place for the Hiroshima event here *the page is in Japanese
Ticket inquiries: Yomiuri Travel Service (Tel: 03-5550-0666)