Events
Concert and Performances
Akira Sakata's COCODA Jazz Concert
2021.03.28(Sun)
ATAMIZA Free Concert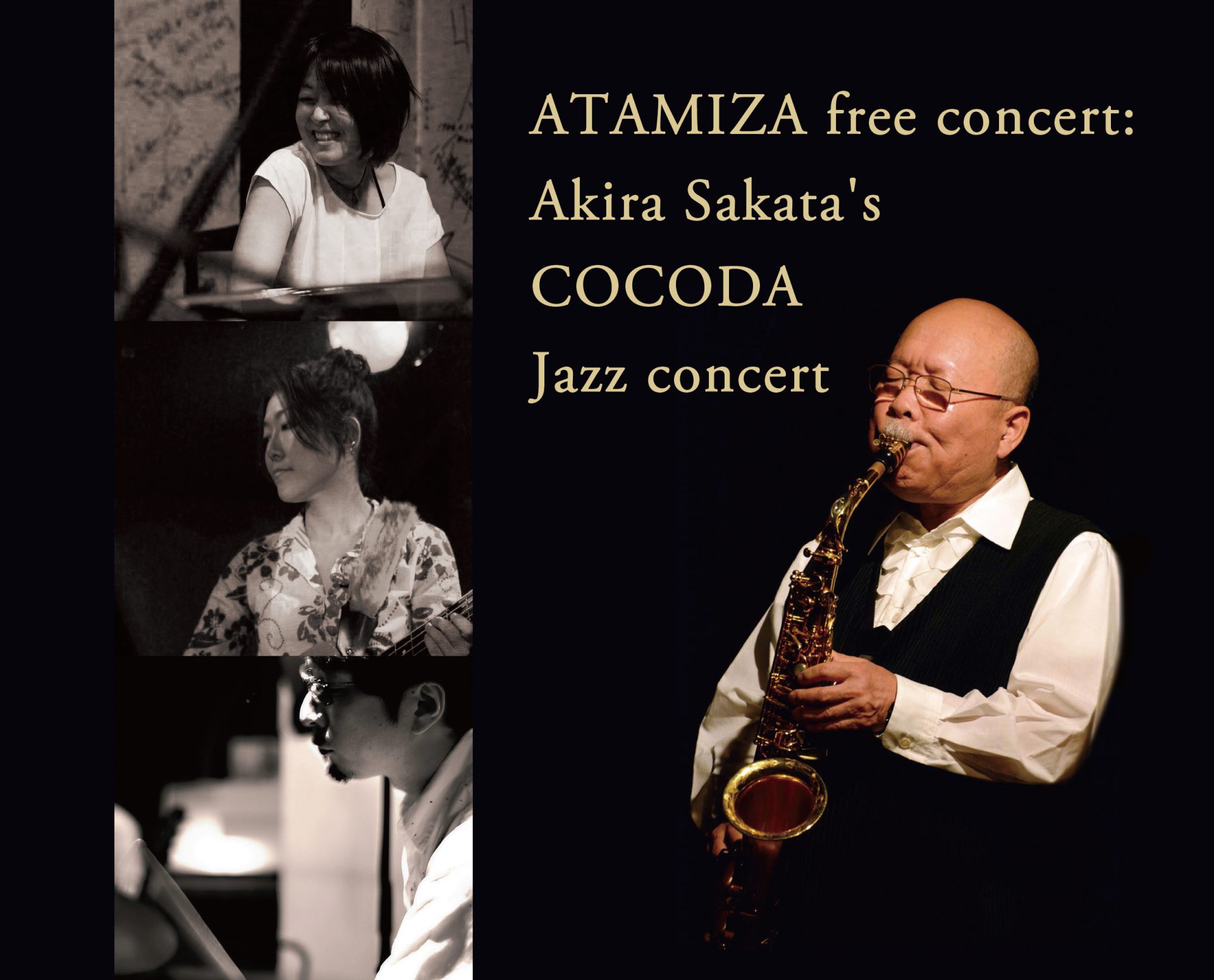 Overview
Date: Sun. March 28           Starts at 13:30
Free entry (Museum admission fees apply)
Venue: The Noh Theater, MOA Museum of Art
Performed by COCODA (Akira Sakata, Nana Omori, Shinobu Kawai, and Manabu Sakata)
Priority entry
The venue opens 10 minutes earlier than scheduled opening time for the advantage of audiences applied by email.
How to apply: by email or fax, specifying the number of people, applicant's name, email address (if applicable), phone number, and fax number (if applicable).
Tickets will be sent by email or post.
Please note that the entry may be closed when the venue reaches its full seating number.
Details:
By email: send your request to event-info@moaart.ro.jp
By fax: 0557-84-2570
Entry application ends: 17:00 May 23, 2021
Inquiries: The Noh Theater dept. MOA Museum of Art
Tel: 0557-84-2500 (line open between 9:30 and 17:00)
Akira Sakata is a musician and a visiting lecturer at Tokyo University of Pharmacy and Life Sciences and Hiroshima University.
Born in the city of Kure in 1945, he studied at Hiroshima University, where he was conferred an undergraduate degree in fisheries science. His career in music started with a band Yamashita Yosuke Trio in 1972, and he remained in the band until 1979. After becoming independent, he went on a tour in Europe with a newly formed group Wha ha ha and SAKATA TRIO. Currently, he is a member of several groups and bands, including ARASHI, Bonjintan, Toraijin, and COCODA. He is also the author of Shisetsu Mijinko Daizen, published by the Shobunsha.
* The concert may be modified or cancelled without prior notice in accordance with administrative instructions related to the Covid-19 measures. Thank you for your understanding.