Events
Event
Concert and Performances
ATAMIZA presents Suzuki Masato & Yomiuri Nippon Symphony Orchestra members: Chamber Music Concert
2022.12.24(Sat)
The 40th Anniversary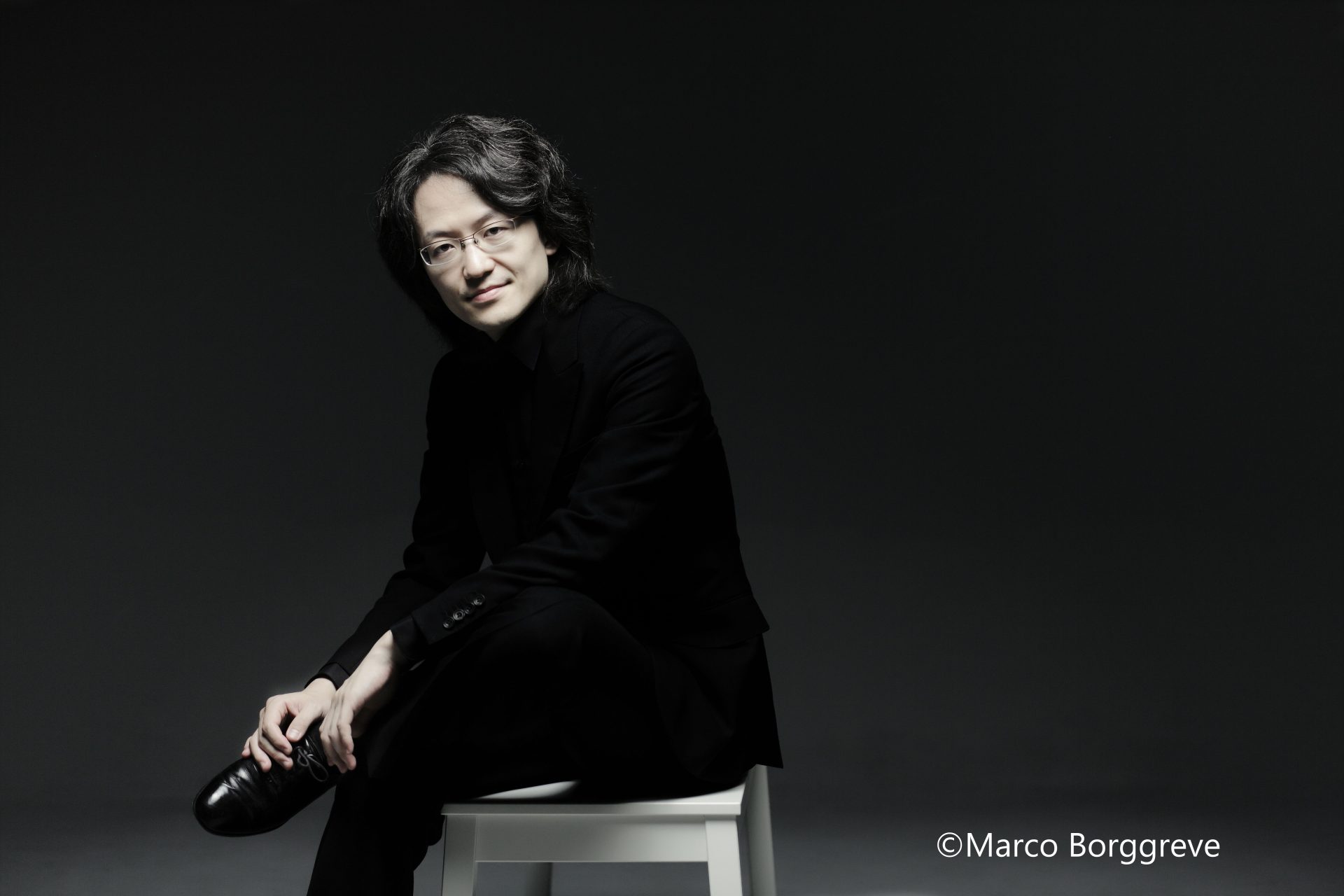 Overview
We present talented Suzuki Masato and members of the Yomiuri Nippon Symphony Orchestra for a chamber music concert at MOA Museum of Art. Lyrical sounds of classical numbers will create a special moment in the Noh Theater for your Christmas eve.
Tickets are available from Fri. October 7 (10:00)
Date: Sat. December 24, 2022
Starts at 14:00 (venue opens at 13:30)
Performed by: Suzuki Masato (harpsichord / conductor and Creative Partner at the Yomiuri Nippon Symphony Orchestra)

   and members of the Orchestra

| | |
| --- | --- |
| PROGRAM | |
| Concerto Grosso B flat major op. 6 No. 7, | G. Handel |
| Partita No. 5 in G major (BWV 829), | Johann Sebastian Bach |
| Concerto for Violin and Oboe in C/D minor (BWV 1060R), | Johann Sebastian Bach |
| Harpsichord Concerto No. 4 in A major (BWV 1055), | Johann Sebastian Bach |
| Oboe Sonata in G minor H. 549, | Carl P. E. Bach |
| Concerto Grosso in G minor (Christmas Concerto) op. 6 No. 8, | Arcangelo Corelli |
Tickets: 5,000 yen (Member concession at 4,000 yen) *Children under schooling age are not permitted.  
Venue: The Noh Theater, MOA Museum of Art  
Tickets are available online from the links below. Alternatively, you can call us to book your tickets.
MOA Museum of Art at https:www.moaart.or.jp/events/2022-bach/
Ticket Pia (the site is in Japanese): https://t.pia.jp/
Inquiries: The Noh Theater Dept., MOA Museum of Art (Tel: +81 557 84 2500)
Profile: SUZUKI Masato
Suzuki studied at the Tokyo University of the Arts, followed by a graduate course at the university and the Royal Conservatory of The Hague in the Netherlands. Suzuki is a multi-talented musician and conductor with numerous accolades, including the 2020 MEXT Award for New Artists, 2020 Saito Hideo Memorial Fund Award, and 2021 Akio Watanabe Music Foundation Award.
He is a principal conductor of the Bach Collegium Japan (BCJ) and also conducts at the Yomiuri Nippon Symphony Orchestra, where he is also a Creative Partner. He acts as a musical director of Ensemble Genesis. He has played with the NHK Symphony Orchestra, and in April this year, he performed as a guest soloist with Germany's prestigious Hamburg Symphony Orchestra.
His productions of the Coronation of Poppaea by Monteverdi (2017) and Rinaldo by Handel (2020) garnered high acclaim as an innovative trend of Baroque opera, with the latter winning the Yoshio Sagawa Music Award in 2021. The new production of the opera Orfeo ed Euridice by C. W. Gluck, choreographed by Teshigawara Saburo and premiered at the New National Theatre, Tokyo in May 2022, became Saito's debut as a conductor at Japan's first opera theater.
His media appearances include a music program on the NHK FM Radio and classical music hour on TV Asahi.
His recordings include the Keyboard Concertos (BIS) with BCJ, Harmonia Mundi with Antoine Tamestit, and more. Today, he also works with the Chofu International Music Festival as its executive producer.
Apart from compositions and arrangements of music, he is proactive in the efforts to recover lost movements of Bach's compositions. His interests encompass even jazz, with his frequent appearance at well-known jazz scene Blue Note Tokyo. In teaching, he is a visiting professor at Kyushu University.
Organized by MOA Museum of Art, in collaboration with
the Yomiuri Nippon Symphony Orchestra