Exhibitions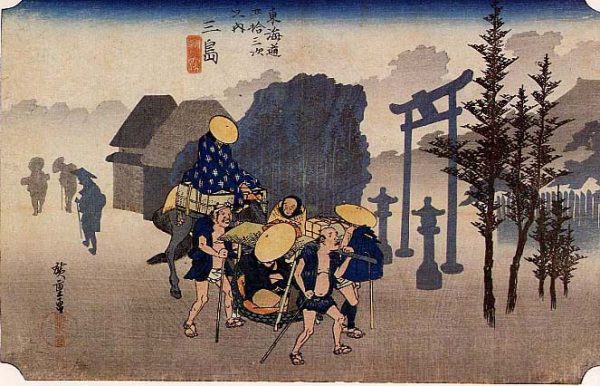 Landscapes of Shizuoka by Utagawa Hiroshige
2019.05.24|Fri| - 2019.06.25|Tue|
The Tokaido Hakone Hachiri is a route that runs East to West straight through the mountains of Hakone and is portrayed in songs and poems as having a harsh environment. In May 2018, it has been recognized as Japan Heritage.
In his The Fifty-three Stations of the Tokaido, in addition to seasonal landscapes, there are Hiroshige's vibrant portrayals of the varied people travelling, working and at leisure. At this exhibition, the landscapes of Shizuoka will be introduced by Hiroshige's breakthrough work The Fifty-three Stations of Tokaido in the Hoeido edition as well as Gyosho and Reisho Tokaido that were produced later.
Please thoroughly enjoy the rich artistic and lyrical world of Hiroshige that appeals to viewers' hearts.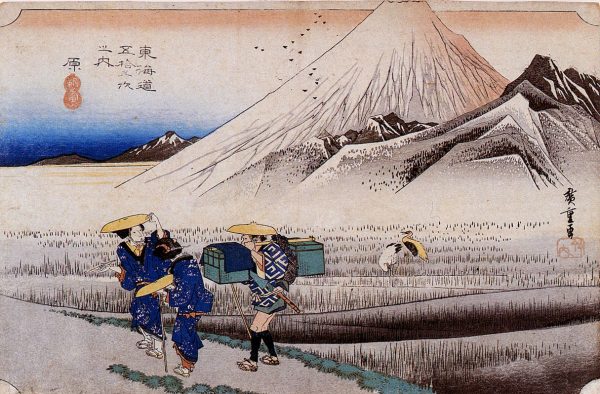 HARA: MORNING VIEW OF MT. FUJI  
From the Fifty-three Stages on the Tōkaidō, Hoeido Edition
Utagawa Hiroshige (1797–1858) 
ca.1833–34, Edo period / Woodblock, Nishiki-e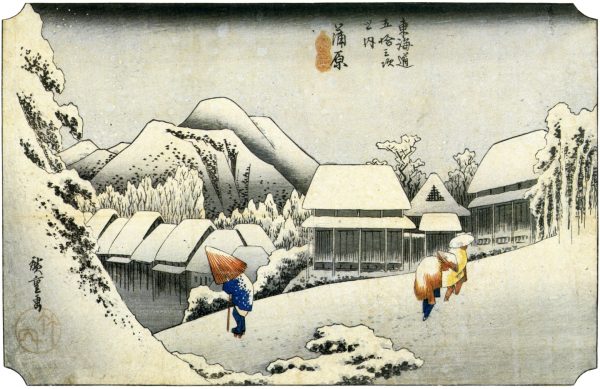 KAMBARA: SCENE OF A SNOWY NIGHT
From the Fifty-three Stages on the Tōkaidō, Hoeido Edition
Utagawa Hiroshige (1797–1858)
ca.1833–34, Edo period / Woodblock, Nishiki-e