Events
Noh Theater Programs 2023: Autumn programs
2023.09.24(Sun)
ATAMIZA Event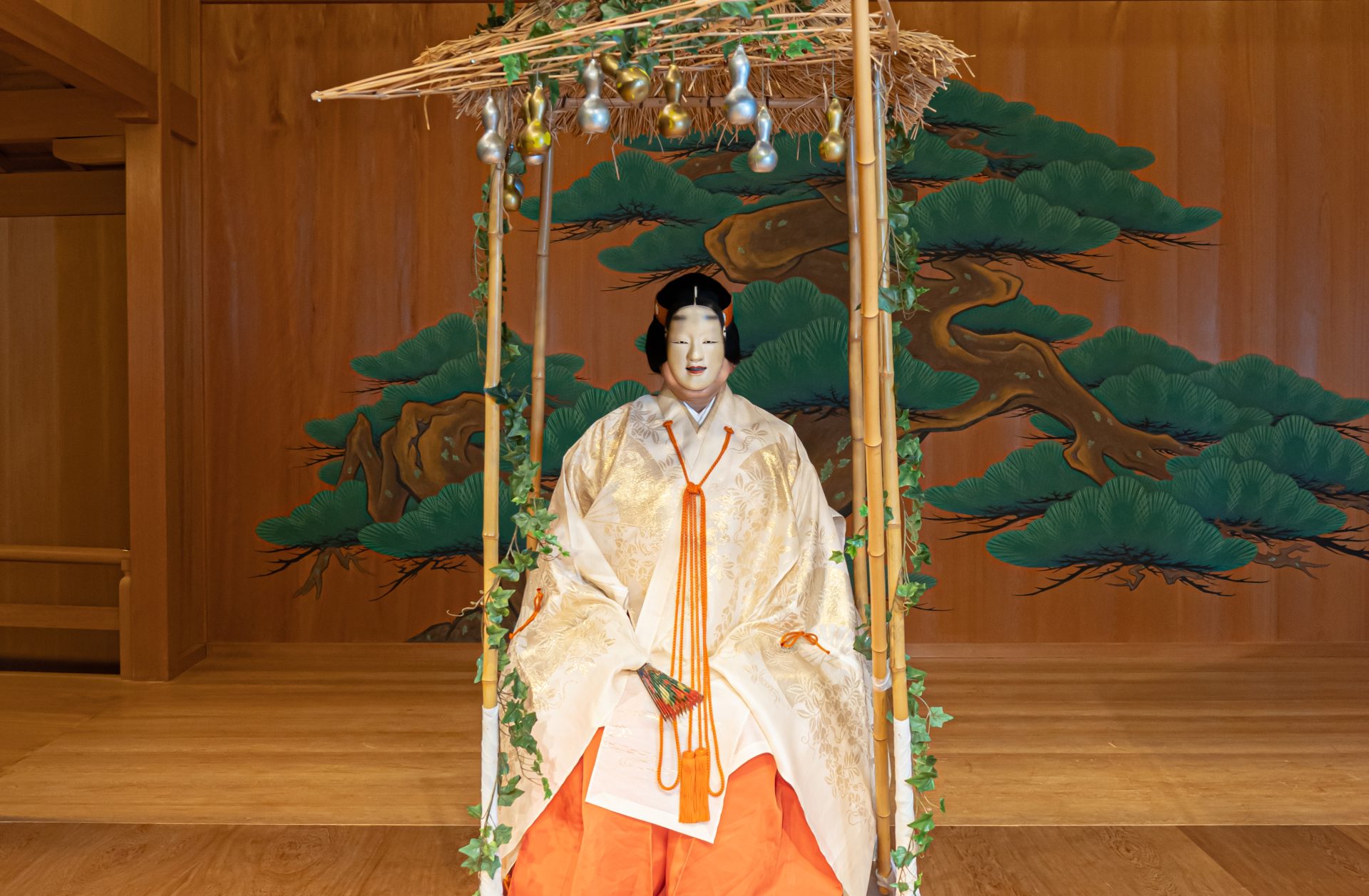 Overview
Tatsumi Manjiro's Quick Tip on Enjoying Noh Theater
Autumn Performance presented by ATAMIZA
Date: Sun. September 24, 2023 (from 13:30)
Program: Noh play Miwa by Kanze school
Performers: Ōtsuki Bunzō as woman/Deity of Miwa, Hōshō Tsunezō as monk Genpin, Yamamoto Yasutarō as villager; Matsuda Hiroyuki (flute), Ōkura Genjirō (shoulder drum kotsuzumi), Kamei Yōsuke (hip drum ōtsuzumi), and Hayashi Yūichirō (stick drum taiko)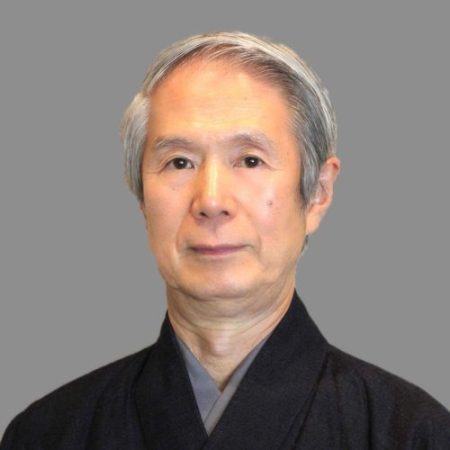 Ōtsuki Bunzō of Kanze school
Synopsis
In a village at the foot of Mount Miwa lived a Buddhist named Genpin. He is visited by a woman, who joins him in prayers every day. One day of deep autumn, she asks for a robe to keep her warm at night, and Genpin lets her have one. Then, he asks where she lives. Before leaving, she only replies by saying that there is a cypress tree by the gate at the foot of Mount Miwa. When the Buddhist ventured out toward Mount Miwa, he sees a cypress, and from one of the branches his robe was hanging. One of the sleeves has a poem embroidered in gold thread. There appears Deity of Miwa personified as a woman. She tells Genpin that gods have dilemmas and make mistakes trying to save people, just like human beings. She asks him to conduct a prayer for her. Deity of Miwa tells a story of marriage of gods in Miwa and narrates the Amaterasu's hideaway story while performing a dream-like dance. Come dawn, Genpin wakes up from his dreams, and Miwa disappears. In the legend of Mount Miwa, the deity is generally described as a male figure. In this story, Miwa appears as a woman, identified with goddess Amaterasu in the story. The dance performed is also related to the mythological tale of Amaterasu when she hid herself away in a grotto. This elegant dance is surely a showstopper of this repertoire.
Quick Tip on September 24 Program Miwa by Kanze school - Part 1
Quick Tip on September 24 Program Miwa by Kanze school - Part 2
Program: Interlude (Kyōgen performance) Bunzō by Ōkura school
Performers: Yamamoto Sōtarō as Lord and Yamamoto Noritaka as the principal (servant)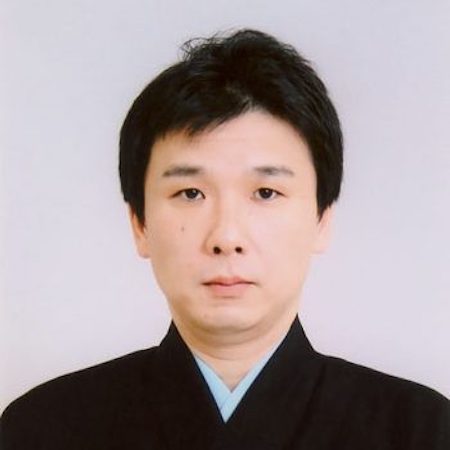 Yamamoto Yasutaro of Ōkura school
Tickets: SS: 8,000 (7,000) *Prices in brackets are with Membership concessions
    S: ¥7,500 (6,500)
    A: ¥5,000 (3,500)
    B: ¥4,000 (2,500)
Booking (spring and autumn programs):
Tickets are available from Sunday, February 5 from MOA Museum of Art official online ticket shop and also by telephone.
Online tickets are also available from Ticket Pia ticketing service (from February 8, 2023)
*Tickets are non-refundable except for the event cancelation.
Venue: The Noh Theater, MOA Museum of Art
Purchase your tickets online from the Museum official ticket shop, the online ticketing service Ticket Pia (in Japanese), or by telephone.
Museum online ticket shop:
https://www.e-tix.jp/moaart/
Ticket Pia:
https://t.pia.jp
Inquiries: The Noh Theater Dept., MOA Museum of Art (Tel: +81-557-84-2500)