Events
Event
Summer Holiday Noh Seminar 2023—Learn, Play and Watch
2023.07.31(Mon)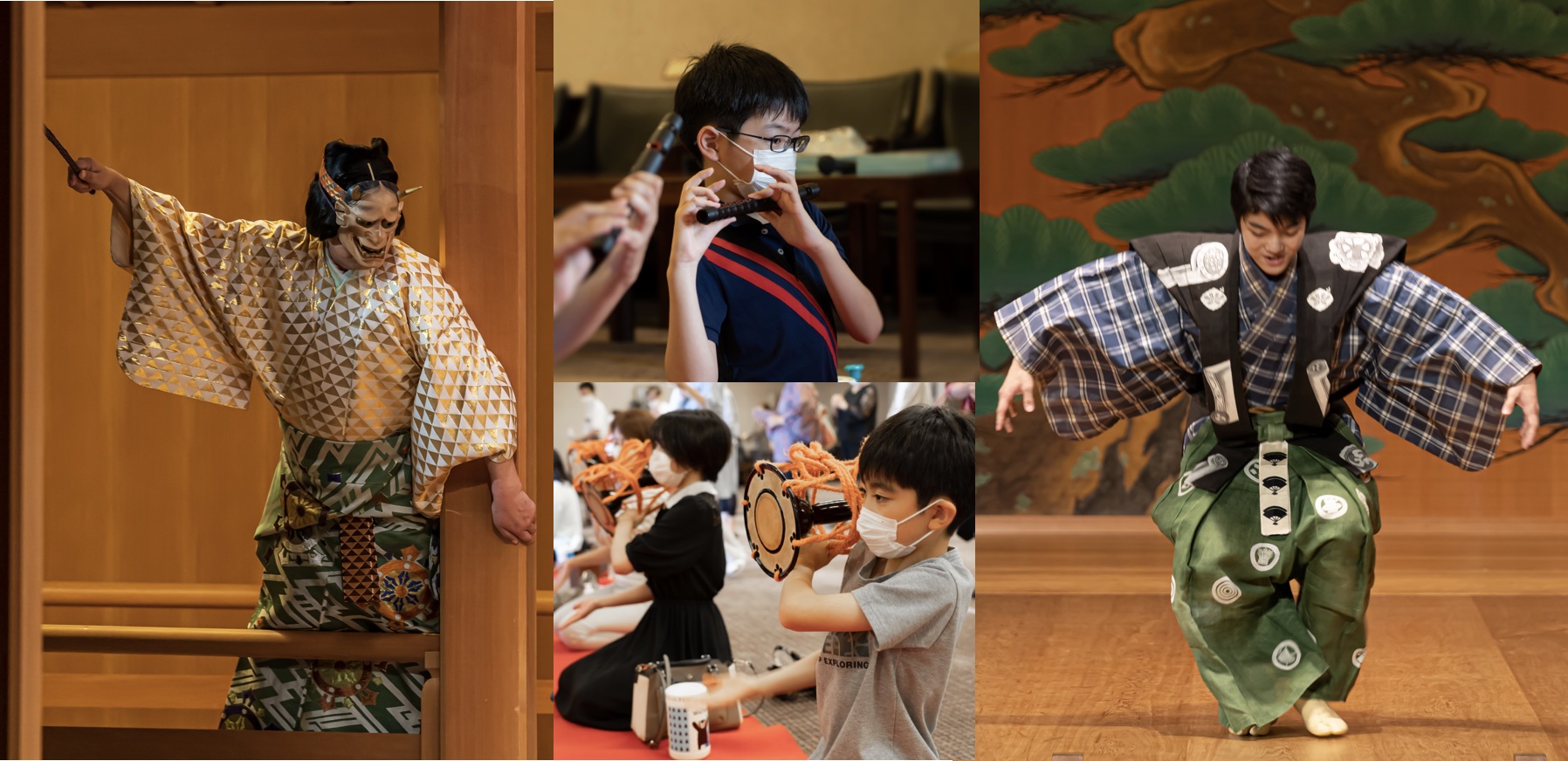 Overview
*Image from the 2022 event
Tatsumi Manjiro's Quick Tip on Enjoying Noh Theater
◆ Summer Holiday Noh Seminar—Learn, Play and Watch
Date: Monday July 31, 2023
Part one (Workshop)
Professional Noh theater musicians lead the workshop to play the instruments (flute and three types of drums).
 *The program is subject to change without notice if required as a precautionary measures in relation to public health concerns.
  Playing the instruments is not obligatory.
Fee: 500 yen. Participation only in Part 1 is possible, in which case the admission fee to the Museum is applicable. 60 places available
Starting at 10:30
Venue: Museum Guest Reception Room on Floor 3
Part two: Lecture and Stage Performance
Starting at 13:00
Venue: The Noh Theater
Program: Noh play "Kokaji" Hakuto by Hōshō school
Performers:  Tatsumi Manjirō
    Fujita Takahiro (flute), Ōyama Yōko (shoulder drum kotsuzumi), Tsukuda Yoshitarō (hip drum otsuzumi), and Sawada Akira (stick drum taiko)
Tatsumi Manjirō of Hōshō school
Quick Tip on July 31 Program Kokaji by Hosho school - Part 1
Quick Tip on July 31 Program Kokaji by Hosho school - Part 2
Program: Interlude (Kyōgen performance) Uo Zeppō by Izumi school
Performers: Nomura Mansai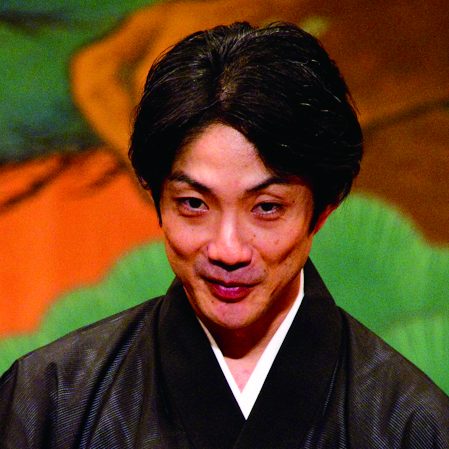 Nonura Mansai of Izumi school
Tickets:
Part two (Lecture and stage performance)
S: 6,000 (4,000) *Prices in brackets are for museum Members
A: 5,000 (3,000)
B: 4,000 (2,000)
Seats for young students aged under 16: 1,000 (children aged under 12 must be accompanied by an adult)
*Prices for these tickets include the museum admission fee. Reserved seats only.
COVID-19 precautionary measures in place at MOA Museum of Art
> Ventilation will be in operation in the auditorium.
> Contactless thermal scanners and hand sanitizers are provided at the venue.
> Regular cleaning is in operation to disinfect surfaces of frequent contact, such as door handles, seats, etc.
> Museum staff wear face masks while on duty.
Please note that:
> you wear a mask for the duration of your visit. Cover your mouth when coughing or sneezing; and
> refrain from attending the event if you have coughs, sore throat, high temperatures, lethargy, or other symptomatic conditions.
Please note that the event may be modified or canceled without prior notice in accordance with covid-related administrative instructions. Please check the latest information before your visit. Thank you for your understanding.
Ticket purchase:
Tickets are available from Sunday, February 5 at MOA Museum of Art official online ticket shop and also by telephone.
Online tickets are also available from Ticket Pia ticketing service (from February 8, 2023)
*Tickets are non-refundable except for the event cancelation.
Purchase your tickets online from the Museum official ticket shop, the online ticketing service Ticket Pia (in Japanese), or by telephone.
Museum online ticket shop:
https://www.e-tix.jp/moaart/
Ticket Pia:
https://t.pia.jp
Inquiries: The Noh Theater Dept., MOA Museum of Art (Tel: +81-557-84-2500)