Events
Event
Concert and Performances
Summer Holiday Nohgaku Circle
2017.08.04(Fri)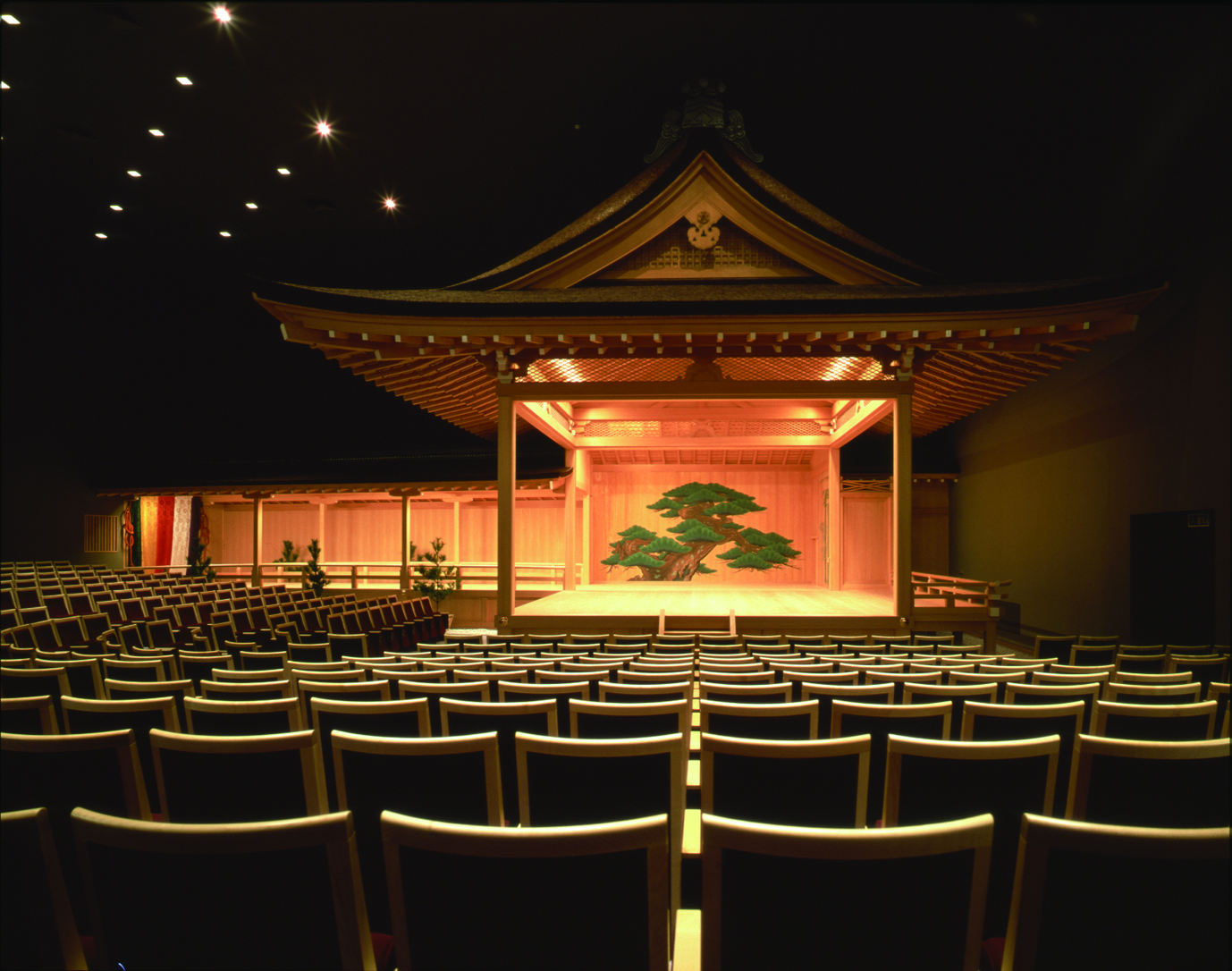 Overview
Noh is one of Japan's representative performing arts which has been performed for over 600 years since its creation in the Muromachi Period. It was designated as an "Essential Intangible Cultural Property" by UNESCO. After having detailed explanation of Nohgaku from top-ranking Noh performer(s), participants will enjoy Noh and Kyogen performance. This is a workshop that both adults and children can enjoy.
Date & Time: 8/4   11:00 ~ 15:30
Venue:  MOA Museum of Art Noh Theater on the 2nd floor
Morning Part
Experience the musical instruments used in Noh
(targeted for elementary and junior high school students)
Lecture of Noh Performance: targeted for high school students or older
Instructor: Tatsumi Manjiro
Afternoon Part
Explanation of the Noh and Kyogen Programs
Instructor: Okura Manjiro, Nomura Mansai
Appreciation of Noh and Kyogen performance
Noh:  'Kurozuka (Black Mound) performed by Tatsumi Manjiro of the Hosho-ryu school
Kyogen:  'Futari Daimyo (Two Feudal Lords) performed by Nomura Mansai
of the Izumi-ryu school
Reservation & Inquiry
Please call 0557-84-2500 (MOA Museum of Art Nohgaku Circle)
Ticket grade and price
Reservation is required for all seats.
(Tickets include admission to the Museum and access to all exhibitions on view.)
Elementary and Junior High School Student Seats: 2,000 yen
(The particular seat's position will be given on the day of performance)
A Seats: 6,500 yen (6,000 yen for Tomo-no-kai members )
B Seats: 6,000 yen (5,500 yen for Tomo-no-kai members )
C Seats: 5,000 yen (4,500 yen for Tomo-no-kai members)