Exhibitions
TAKEUCHI SEIHO ―the vibrant life of nature
2021.06.11(Fri) - 2021.07.27(Tue)
The 80 year anniversary of the death of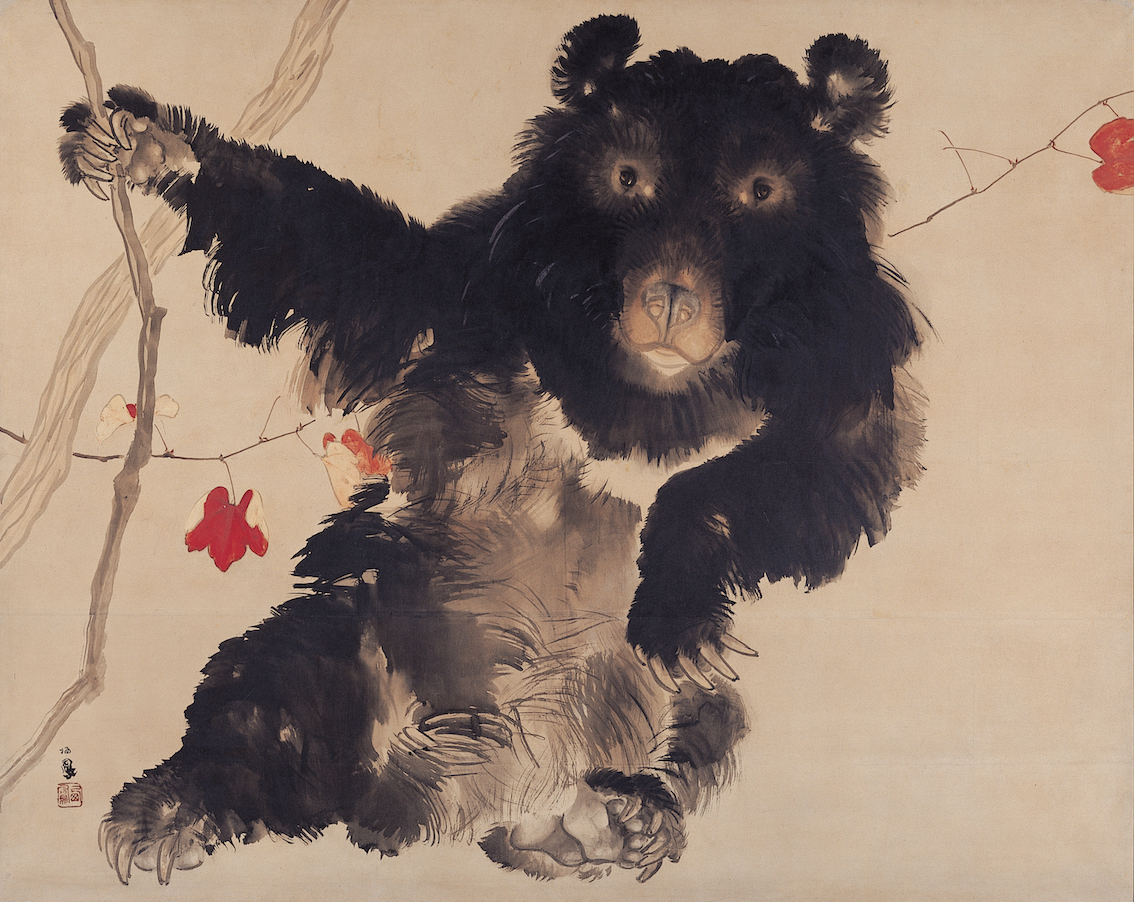 Overview
The art scenes in the mid-nineteenth-to-early-twentieth century Japan underwent a dramatic transformation, strongly influenced by the incoming European philosophy of art and new techniques in conflict with the mood for preserving traditional arts. This was the context in which Kyoto-based artist Takeuchi Seihō (1864–1942) developed his successful career. He was trained in the painting tradition of the Shijō school, and yet also developed skills in a wide spectrum of artistic expressions, from the Kano school to literati painting and European realism. His quest for new expressions culminated into his unique style, which stirred a revolution in the Kyoto painting circle.
Animals were Seihō's forte, based on his minute observations. His dedicated brushwork breathes life into his deer, sparrows, etc., depictions so authentic, as if they were about to come alive. Celebrating the 80-year anniversary of his death, we present his masterpieces that capture the vibrant life of nature.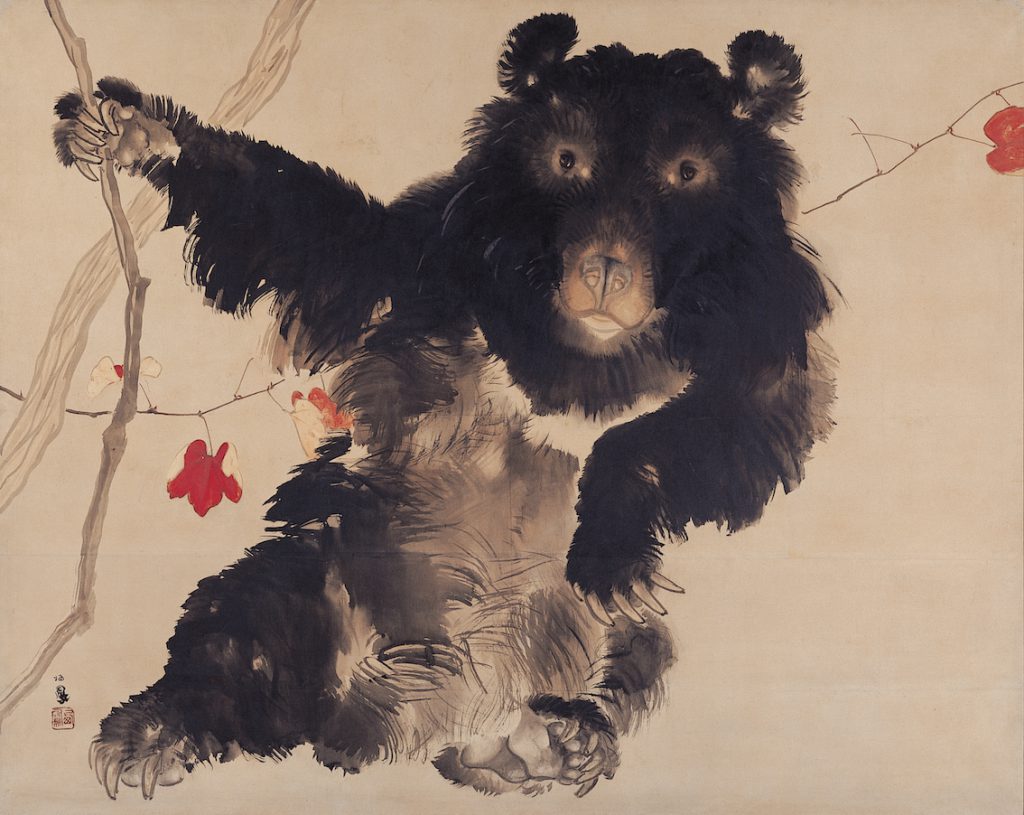 Bear  (1910), Kyoto City Museum of Art
 <Highlights>
Adorable animals brought to life
One of the remarkable characteristics of Takeuchi Seihō's paintings is the dynamic expression of the animals. He captures a moment in such a way that these animals give the impression that they are about to spring into action. His observation of animals is thorough and minute, as he once described how he liked drawing animals while observing them. "I do not simply look at a static image of animals. I rather observe them over time and note every detail in terms of how they change their posture, texture, etc. to really understand their unique attributes."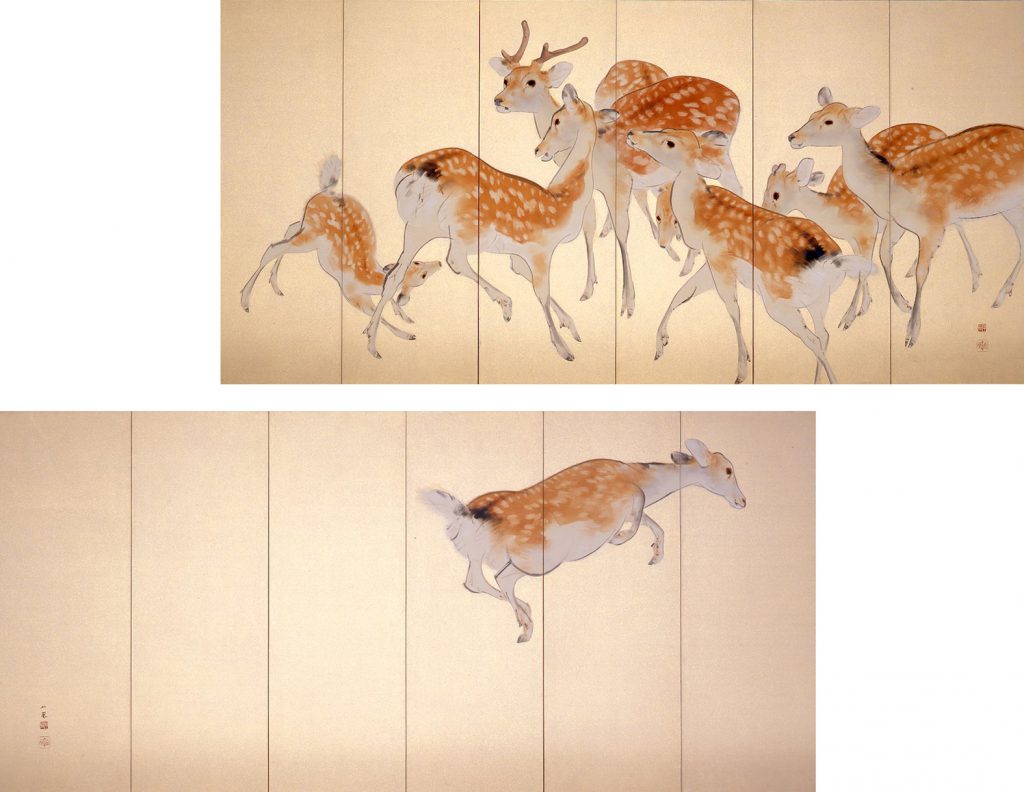 Summer and deer  (1936),  MOA Museum of Art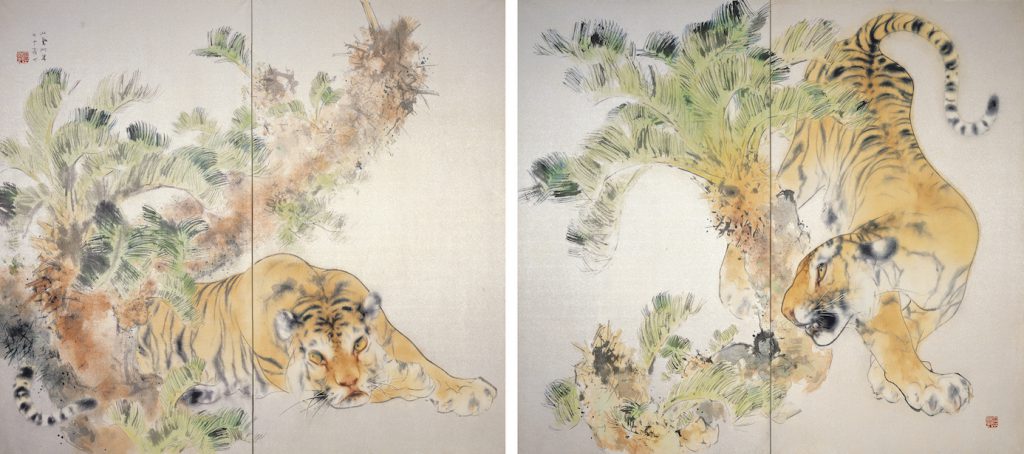 Yuhu (daring)  (1940), Kyoto City Museum of Art
Gaze on animals
Takeuchi Seihō kept some animals such as rabbits, monkeys, and ducks at home to make sketches. His dedicated attitude to sketches was rooted in the teachings of his tutor, Kōno Bairei, whose maxim was "A sward for a warrior, a sketchbook for a painter." Takeuchi developed unparalleled talent in drawing animals through his close observations. He garnered a reputation that his painted animals were 'so expressive, one could even smell them.'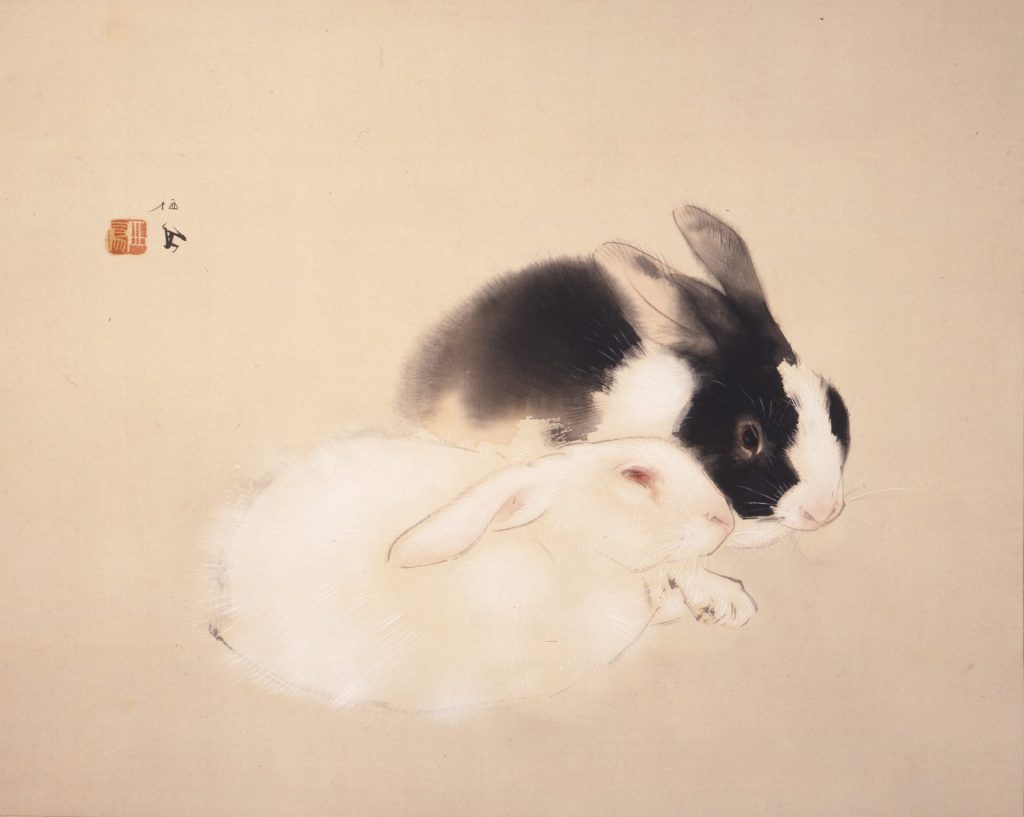 Rabbits  (c. 1939),  Yugawara Art Museum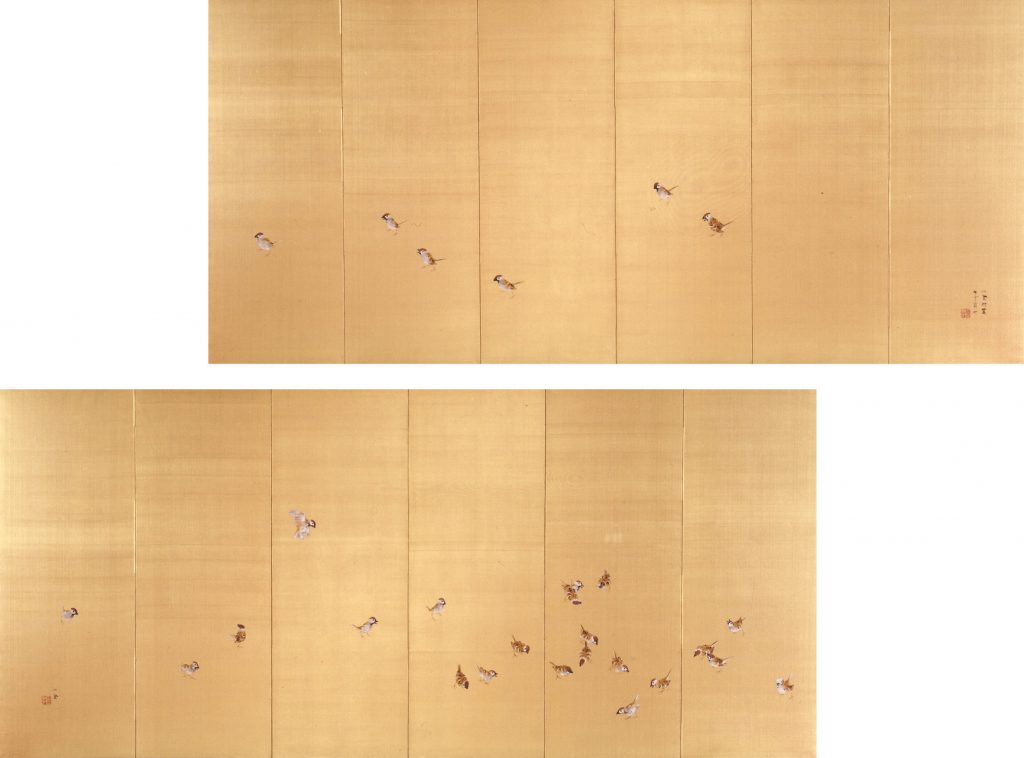 Sparrows huddle  (1940),  Yugawara Art Museum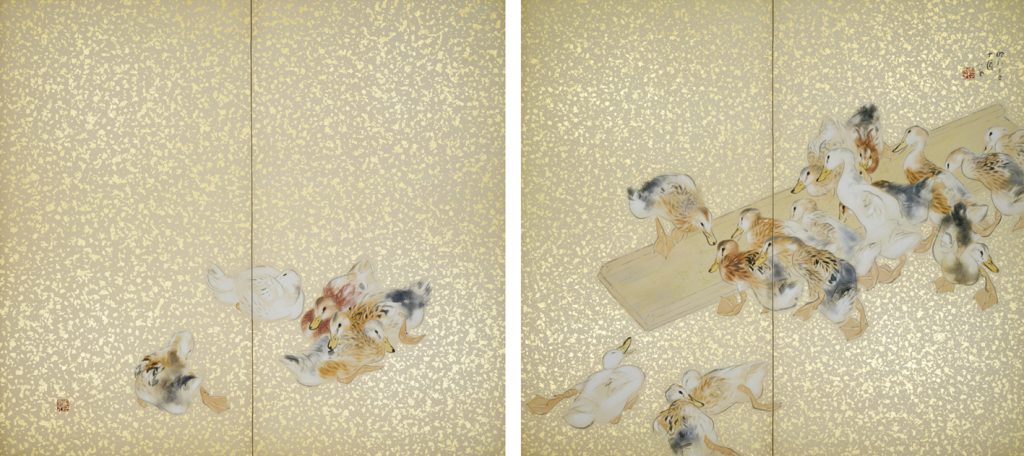 Sprightly ducks (1937),  The National Museum of Modern Art, Kyoto
Poetry of nature
Takeuchi Seihō loved landscapes and customs found in Europe, China and other exotic places, and he was adept at incorporating their elements into his work. Some of his paintings are thus imbued with the lyrical expression of life and nature as a result of his insatiable appetite for new expressions.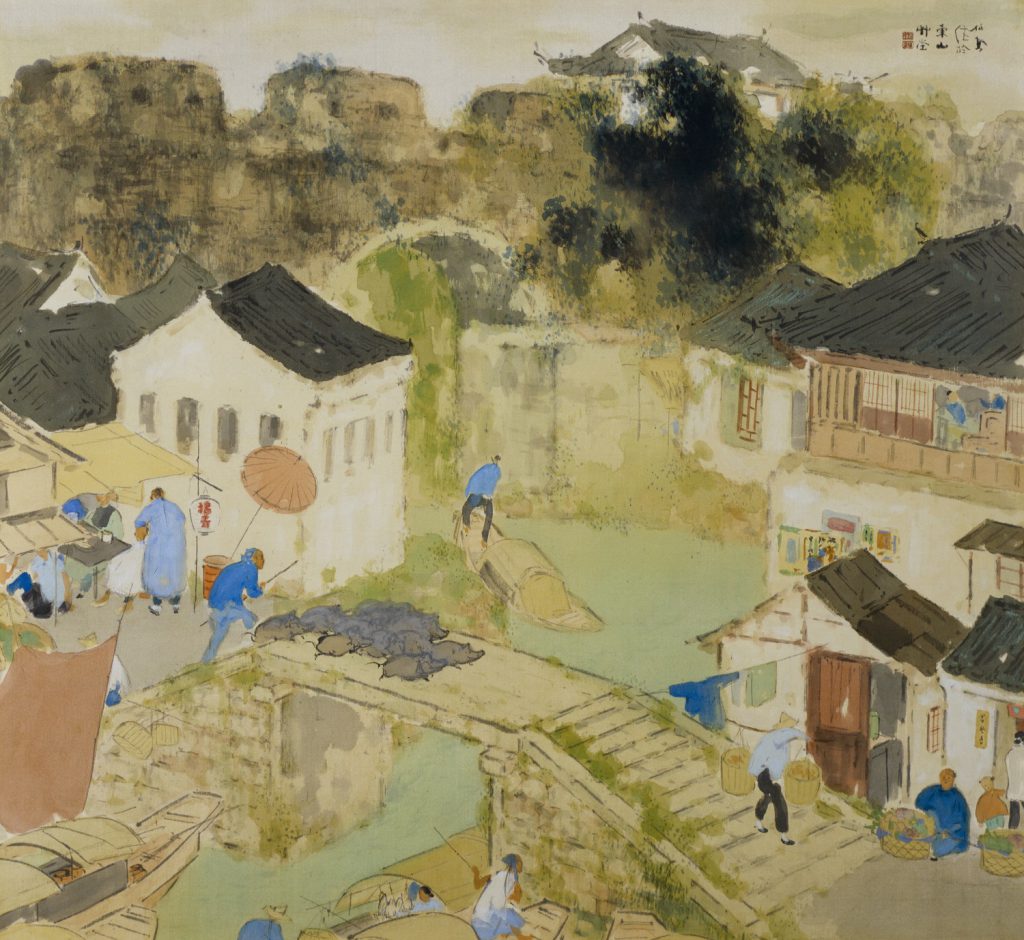 Landscape of Southern China  (c. 1926) The National Museum of Modern Art, Kyoto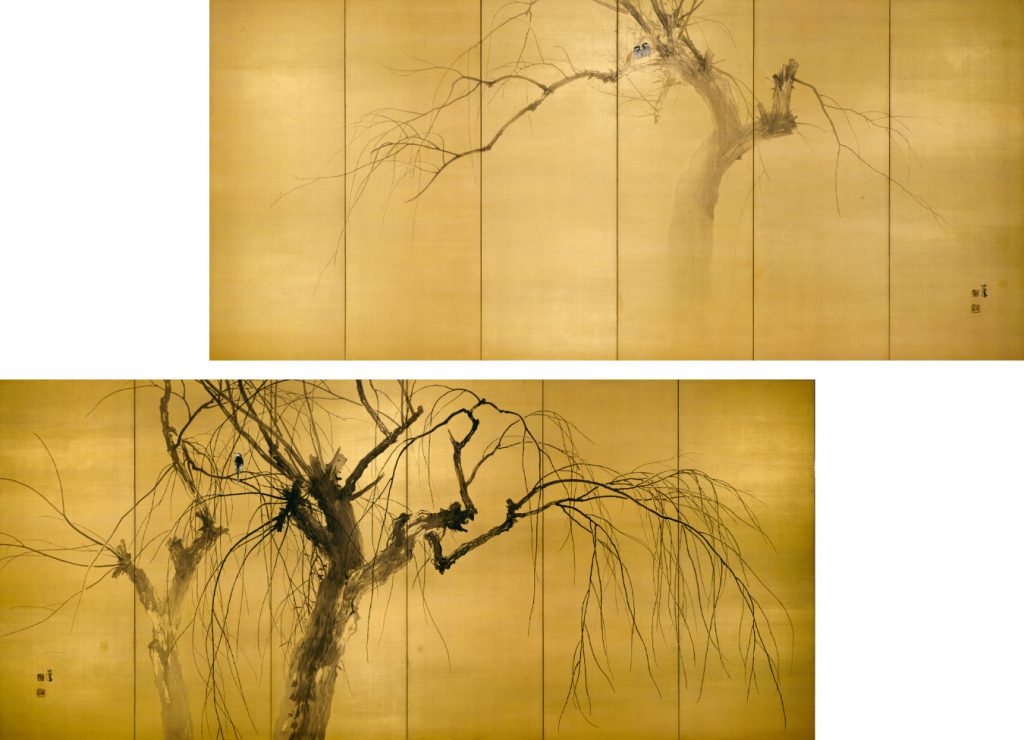 Willow trees on the frosty river side  (c. 1904) The National Museum of Modern Art, Kyoto