Teahouse Ippaku-an
Refreshing matcha green tea using 100% certified organic tea leaves
Refined tea ceremony implements displayed in the grand tea room, chic ryurei-style tables in glossy urushi finish...
Teahouse Ippaku-an invites you to a unique matcha experience with healthful and tasty matcha accompanied by select Japanese sweets. Sencha green tea is also available. The building was designed by Nahiko Emori, an architect who oversaw the tea house of the Japanese embassy in Washington D.C. Take your time to breath in the serenity of the Tea Garden while comfortably seated to enjoy your tea.
About the teahouse
Prominent architect Emori Nahiko designed the teahouse on the centennial celebration of Okada Mokichi's birth. The name comes from the Japanese letter "百" (one hundred), which is divided into two parts, "一" and "白." These respectively mean "one" and "white," and together read "ippaku."
Rustic in style, the teahouse has a table- style seating area in the front, and small hermitage-style rooms and a large reception-style room in the rear.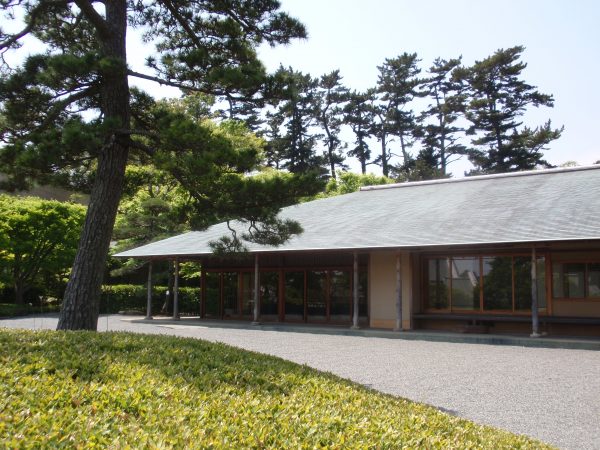 Teahouse Ippaku-an
| | |
| --- | --- |
| Opening hour | 10:30 - 16:00 (order before16:00) |
| Closed | Same as Museum opening day |
| Place | The Museum Tea Garden |
| Reservation | Incompatible |
---