Exhibitions
Travel Journals in woodblock prints: Yoshida Hiroshi and Kawase Hasui
2021.12.18(Sat) - 2022.01.25(Tue)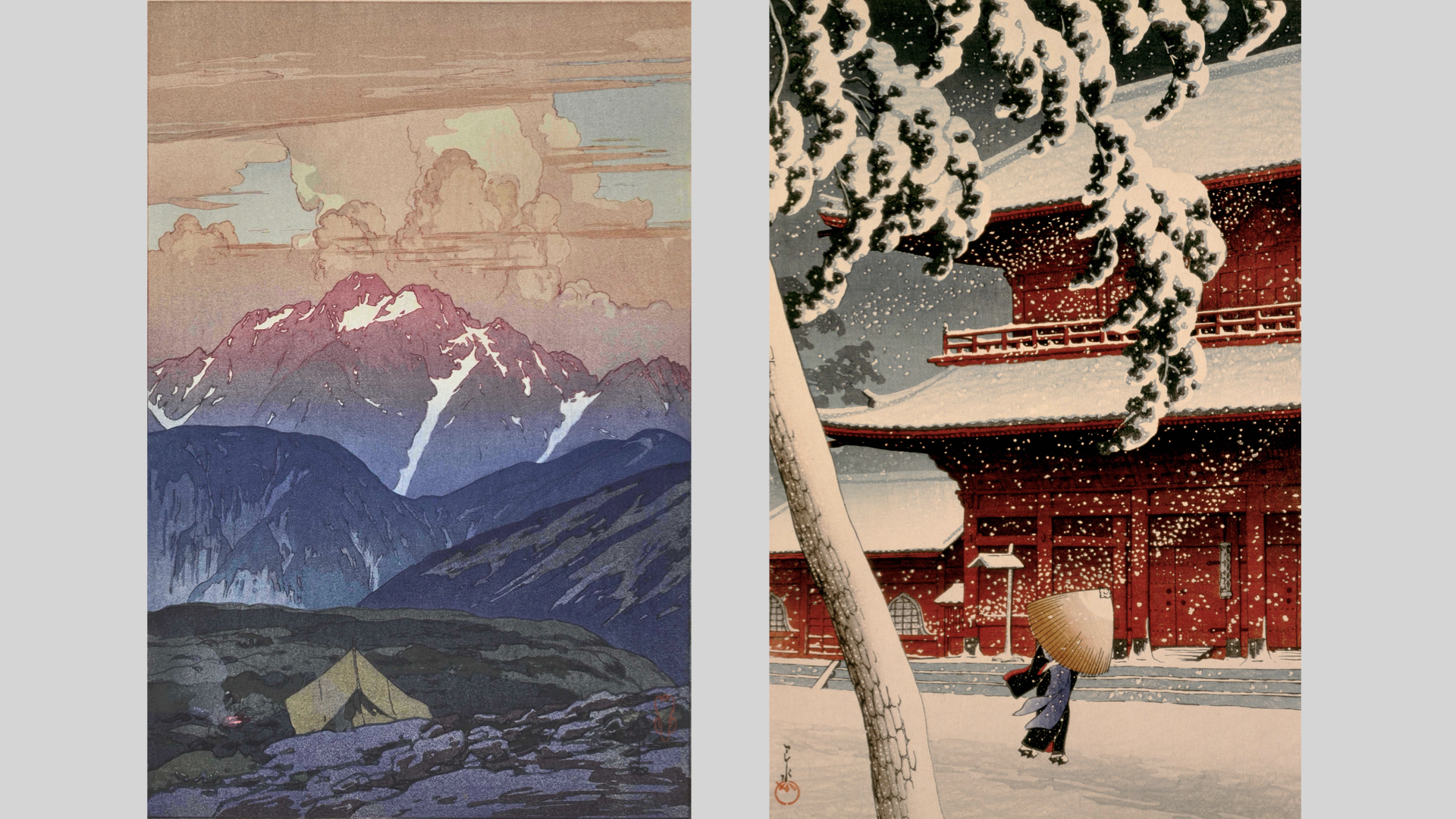 Overview
An exhibition of woodcut masterpieces takes you on a journey across Japan and the world. About 80 select woodblock prints by Yoshida Hiroshi and Kawase Hasui come together at MOA Museum of Art.
Yoshida Hiroshi (1876–1950) was a leading figure in the arts of watercolor, oil painting, and woodcuts in the early 20th century Japan. Aged 44, he had his first woodblock prints based on his drawings published from the printer Watanabe, but it was when he was 49 that he produced his own woodcuts. Yoshida established a new style woodblock printing by amalgamating the tradition with the European realism.
Kawase Hasui (1883–1957) initially studied painting under Kaburagi Kiyotaka, but sensational landscape woodcuts by Ito Shinsui changed the course of his career forever, to become a painter specializing in woodblock designs.
Yoshida and Kawase were alike passionate travelers, and their trips, both domestic and international, inspired their work as they produced many sketches along the way. Their breathtaking work has caught many people's imagination across the world.